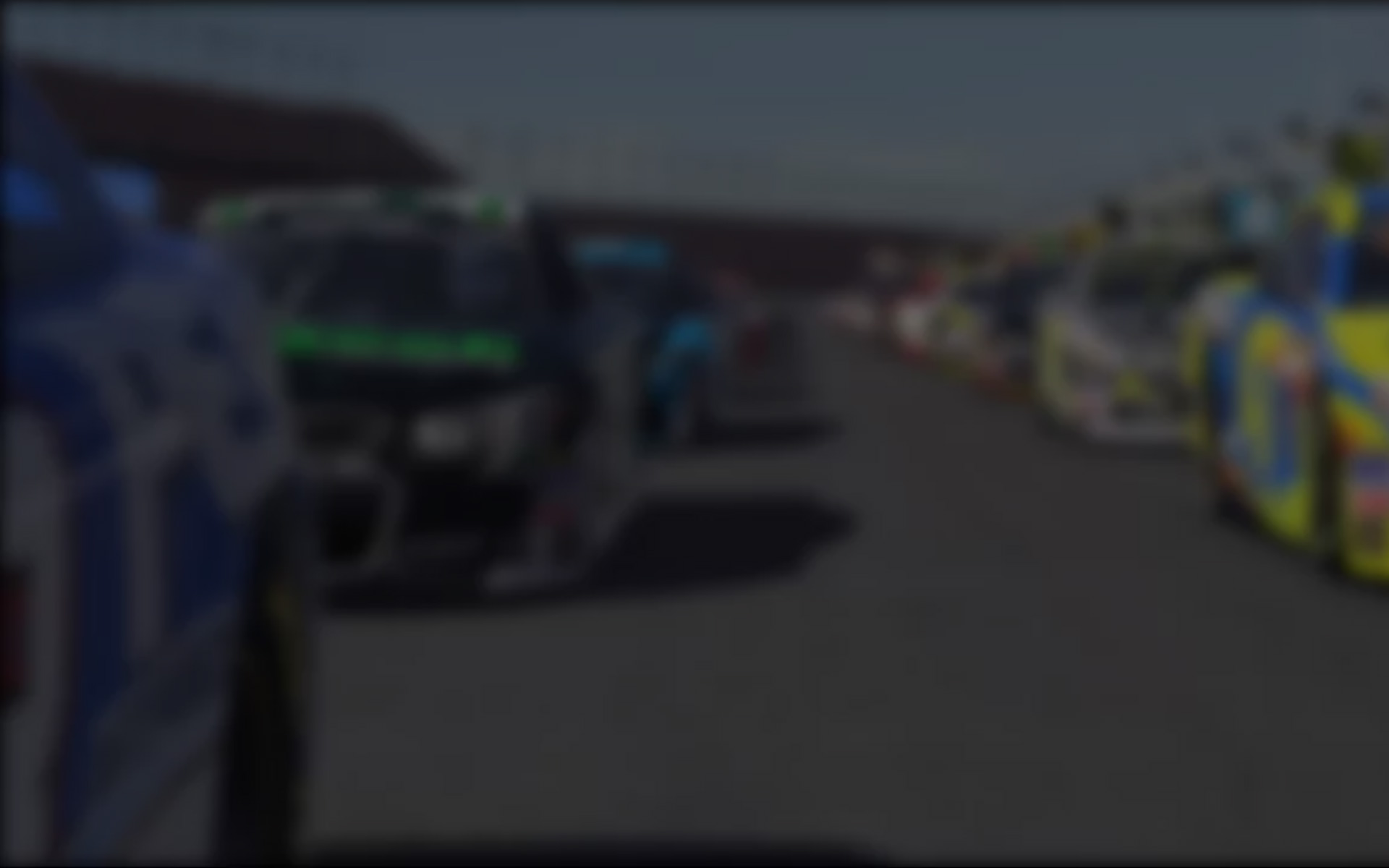 16th Street Racing League points leader Yang Ou is no stranger to tough finishes at Indy. Last season he finished second to John Paguin in the Indy 500 and in 2009 was second to Ilkka Haapala in the prestigious Simdy 500. He can guarantee himself the League championship with a victory Tuesday evening in the 16th Street Indy 250 presented in association with Think Geek. Web Racing Network will webcast the race tonight at 9:00pm EST on http://www.webracingnetwork.com.
Yang Ou (prononuced yung oo) has been in a close championship battle for most of the season with Tim Doyle and Ryan Murray. After Ryan had qualified second for the penultimate round at the Milwaukee Mile, next to Yang on the pole, it looked like "game on." But Ryan's unfortunate wall-banging caused his car to fade, eliminating him from title contention.  Doyle then looked to have Yang covered for second place at Milwaukee, when in the last corner of the last lap Doyle hit the curb, causing him to lift and letting Ou get by on the outside for second. That really hurt Tim's point balance. However, Doyle is known to be one of the toughest competitors in the Indy Car and will not make it easy for Ou at Indianapolis. On the other hand, Ou has demonstrated in past seasons that he has the outright speed to win at Indy, but all he really has to do is take seventh or better.
As League competitor Scott Manifold commented, "It's looking pretty interesting for the championship.  Sure it's Indy and everyone wants to win at Indy, but at what cost?  If Tim qualifies pole, leads the most laps and wins the race, then Yang will need to finish seventh or better to win the championship."
Last season's winner John Paquin is back to defend his Indy title against a field that is stacked deep with the best Indy racers in iRacing, including World Championship contenders Ryan Murray, Pat Dotson, Bryan Heitkotter, PJ Stergios and Tim Holgate.
Tuesday's roster will include but not limited to:
John Paquin
Robert Bohanek
Yang Ou
Tim Doyle
Ryan Murray
Pat Dotson
Bryan Heitkotter
PJ Stergios
Tim Holgate
Vincent Sciuto
Kevin Cress
Courtney Terrell
Giorgio Ponti
Neffry Aawg
Mark Witz
Todd Bettenhausen
Kyle Krisiloff
Brian Simpson
Harold Linville
Scott Manifold
Kenneth McCoy
Cary Bettenhausen
Billy Wease
Gary Borkenhagen
Niles Anders
For more information check the 16th Street Racing League's website: http://16thstreetracing.com/
---
You may also like...
---