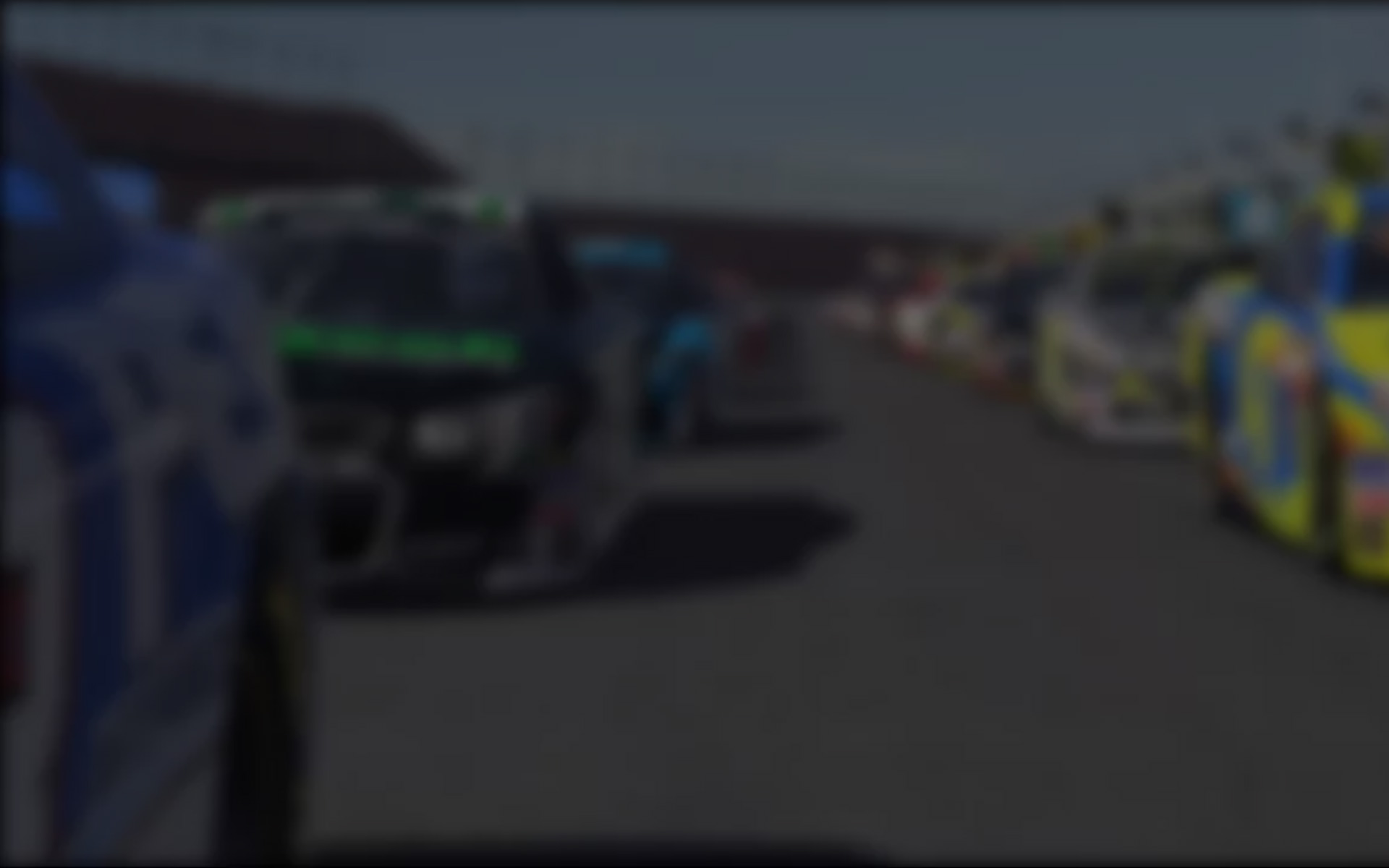 Popular Series Samples Global Motorsport Variety With Tributes to Major Real-World Races
Conceived a year ago as a way for iRacing.com's 20,000+ members to sample the world's wide range of oval-track and road-racing cars and circuits, the 2010 World Tour of iRacing proved to be an extremely popular artistic success among the global group of sim racers and racing game enthusiasts who enjoy competing with one another in virtual versions of real-world racing cars on the internet racing service's high-fidelity reproductions of many of the world's premier race tracks.
So it's no surprise that even before the last event on the 2010 World Tour schedule was run last month – the iRacing.com Late Model 300 at the 4/10s-mile South Boston oval – iRacers across the globe were already clamoring for a 2011 edition of the series.
Earlier today the 2011 World Tour of iRacing series was confirmed.  The nine-race schedule begins the second annual 2.4 Hours of Daytona, a mixed-class tribute to the classic twice-around-the-clock endurance classic, run the Friday of the GRAND-AM season-opening Rolex 24.  After seven other stops – including races for grand prix, NASCAR stock cars, Indy cars, sports cars, and grass-roots oval track machines on a variety of tracks in America, England and Belgium – the schedule concludes with the October 8th running of the Suzuka GP for the Williams-Toyota FW31.
"The 2010 World Tour of iRacing was one of our most popular features, so for next year we're just fine-tuning the formula, said Tony Gardner, president of iRacing.com.  "The more than 750 participants in last year's virtual Indy 500 made it one of the most popular events in iRacing history."
Gardner noted that for the World Tour of iRacing every member of the service is eligible to compete, regardless of their iRacing license level.
"We want the World Tour to be open to every one of our members," Gardner said.  "The purpose is to enable them to compete with other sim racers in cars and tracks they might not otherwise have tried."
Most of the races on the schedule run the same weekend as their real-world counterparts.  But while iRacing's virtual events will run on millimeter-accurate versions of the same track as the real world races, the iRacing events are scheduled so as not to preclude members attending the real-world event or watching it on television.  In the case of endurance sports car races, the virtual events bow to the reality of real-world schedules by condensing races to a few hours duration.
And don't look for a couple thousand iRacers to be running side-by-side and nose-to-tail around Daytona International Speedway; the iRacing service is capable of scheduling as many iterations of a given race as necessary to accommodate every member who signs up.
2011 World Tour of iRacing Schedule
January 28 – 2.4 Hours of Daytona
Daytona Int. Speedway, Road Course – 2.4 hours, mixed class (Riley MkXX and Mustang FR500S)
February 17 – Daytona 500
Daytona Int. Speedway – 500 miles (Chevy Impala SS NASCAR Cup)
April 9 – Ice Breaker at Thompson
Thompson Int. Speedway – Distance TBD (iRacing Street Stock)
May 29 – Indianapolis 500
Indianapolis Motor Speedway – 500 miles (Dallara-Honda Indy car)
June 18—Michigan 400
Michigan Int. Speedway – 400 miles (Chevy Impala SS NASCAR Cup)
July 16 – Radical Cup
Brands Hatch – 40 minutes (Radical SR8)
August 27 – Spa-Francorchamps GP
Circuit de Spa-Francorchamps – 44 laps (Williams-Toyota FW31)
September 30 – Petit Petit Le Mans
Road Atlanta – 120 minutes (mixed class TBD)
October 8 – Suzuka GP
Suzuka Circuit – 53 laps (Williams-Toyota FW31)
---
You may also like...
---