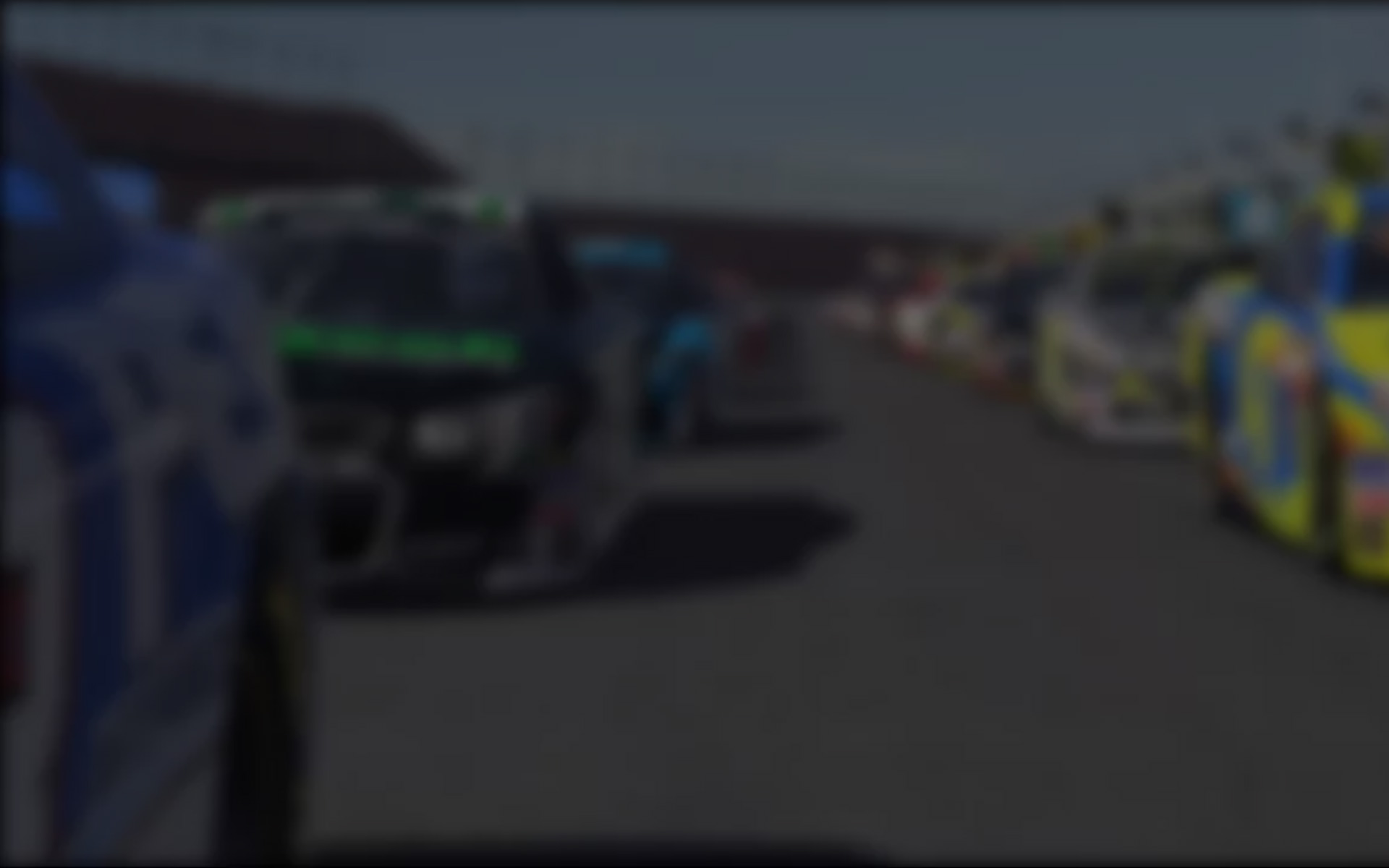 March 3rd, 2017 by Jonathan Simon
A change at the top of the pecking order in 2016 meant Martin Krönke would claim his first world championship, a long awaited one in the series. It wouldn't come easy however, as the German would have to fend off five-time world champion Greger Huttu all the way into the final round at iRacing's laser scanned Circuit of the Americas.
RaceSpot TV commentators Jonathan Simon and Wil Vincent preview and analyse the upcoming 2017 season.
This transcript is summarised and edited. The full podcast is available via the following link on YouTube as well as Stitcher which is embedded below.
Calendar Changes
Jonathan Simon: We have the shortest calendar in series history as it's gone down from 16 to 12 races. The four races removed are Phillip Island, Watkins Glen, Motegi and Okayama. Out of those four I'm really disappointed to see Watkins Glen go because that always gave us some brilliant sim racing action. What are the advantages and disadvantages of having a shortened calendar?
Wil Vincent: The advantages are that people who are racing in multiple top level world championships are able to place more focus onto each of their respective series [leading to better performances].
JS: Yeah, I think the disadvantages are for the smaller teams who need more track time and need more opportunities to score more points.
WV: I disagree, if you look at the first couple rounds of the championship over the past few years and how close qualifying was, what the smaller teams have said year after year is the trouble of keeping up that development level throughout the year. Now you lose four races and have more gaps, that gives the smaller teams a better chance of maintaining their development level through the season.
VRS Coanda Simsport Martin Krönke, Mitchell deJong, Martti Pietilä, Mack Bakkum
JS: Mack is an exciting addition, he's joined a team that provides the perfect culture and environment for him. He's going to get faster, more rational and it's going to make him smarter on the car setup side.
WV: Let's go back to 2015 when he burst onto the scene at Motegi and had some great results towards the end of the season. Fantastic, although now his expectations have to be more than just a load of top five finishes.
JS: Defending world champion [Martin] Krönke is a great team leader and advisor for this squad, the most consistent driver in the series. [Mitchell] deJong is cool, calm and collected along with [Martti] Pietilä who is another great presence and leader to have.
WV: In the first few rounds last year, Coanda had a miserable start but they found a way of bouncing back and that really showed how strong they were as a collective team because they were 'really' playing catch up.
JS: Yeah, what scares me the most is the potential they showed at Spa last year. When they put their minds to a round and test extensively, that car can be seriously quick.
Team Redline Greger Huttu, Olli Pahkala, Aleksi Uusi-Jaakkola, Bono Huis, Freek Schothorst
JS: A lot [of people] think [Greger] Huttu is in the decline phase of his career. He only finished 21 points off Krönke, he hasn't lost it and he's still the dominant sim racer he's always been.
WV: Olli Pahkala is a driver I would put in the championship battle along with Huttu and Krönke. However Aleksi Uusi-Jaakkola has been very hit and miss in the past and that hurts the overall dynamic of the team. It has an effect on the amount of people who are able and willing to test the nuances of a race car. The good news is that they've got new faces.
JS: Bono [Huis] and Freek [Schothorst].
WV: Yeah, that's more people behind the wheel who are able to test, develop and take the fight to Coanda as a unit.
JS: It's going to take Bono some time to adapt to iRacing though so rationally, I don't think there's any pressure on him this season.
WV: [Laughs] I completely disagree. If you're a successful driver such as Bono, the pressure on him from a casual fan is huge. They're going to expect him to get results.
JS: He has the perfect personality to deal with that though; he probably won't show up for a single interview anyway this season. I just hope Freek and Aleksi figure out their consistency issues and this team has the potential to be deadly. I think Redline should focus on maximising their own potential first instead of worrying about beating Coanda.
ineX Racing Joni Törmälä, Jake Stergios, Robin Friskopps, Simon Cattell
JS: Joni Törmälä's emergence was as fascinating as Leicester City winning the premier league last season. Who else on this team though is going to support him at the front of the grid?
WV: Jake [Stergios].
JS: Possibly, but he isn't in the same form he was in years ago.
WV: Jake's schedule was so heavy last year and there was too much to balance. (1) I think he'll be much like Randy Orton and come out of nowhere.
JS: [Laughs] Don't forget, Robin Friskopps is potentially the most consistent driver in the world championship behind Krönke. Simon Cattell also returns to the series. They're all solid points scorers, obviously nobody predicted Joni to become what he is now and the team hasn't prepared for that in a way.
(1) That won't be the case in 2017 as there is a more flexible 12 race calendar compared to 16 in 2016.
Apex Racing UK Alex Simpson, Graham Carroll, Peter Berryman, Antoine Higelin, Michael Dinkel, Patrik Holzmann, Jamie Fluke, Marcus Jensen
JS: This could potentially be the final season for team owner Alex Simpson. I want to see how much [Graham] Carroll and [Peter] Berryman improve after their rookie seasons. Last year Berryman was our rookie of the year, but I believe Graham is still the slightly better driver.
WV: The situation with Apex though is that they're the largest team on the grid and they've never won a race in the world championship series. When I spoke to Graham Carroll at the 2017 Autosport International, he did say that he's only in this series to win. They are our dark horse team for 2017.
JS: This team has such a great foundation now too. Michael Dinkel is a great team leader and basically he and Patrik [Holzmann] were a package deal together, get one you get the other. Holzmann on the right day and in the right mindset and team atmosphere can be the quickest driver on the team. They can help the weaknesses of guys such as Antoine Higelin who needs to improve his pace to make a long overdue step up in the series.
WV: They are one of the hardest working teams in sim racing but I'm sorry, they need to win a race this season and start scoring more podiums consistently.
JS: The good thing for new drivers Jamie Fluke and Marcus Jensen is that as rookies, it allows them stay away from the limelight and enjoy limited pressure in their first season in a large team.
Apex Academy Pashalis Gergis, Kevin Ellis Jr, Ferenc Kern, Alex Bergeron
JS: These four drivers are technically not part of the main team, they aren't allowed to share setups although they're still able to communicate and share knowledge with the main team drivers. Some drivers in the main team were surprised not to see Pashalis Gergis promoted though.
WV: The first thing these drivers need to do is qualify to start every race. (2) Alex [Bergeron] just scraped into the series and really needs to make a statement. Gergis and [Kevin] Ellis Jr are fantastic having watched them before.
JS: And for drivers like Ference Kern too, as long as you have the self-motivation and work ethic then it will help develop yourself within the team.
(2) Out of the 50 World Championship Drivers, only the top 35 qualifying times are allowed to proceed to the race.
Orion Race Team Ilkka Haapala, Marin Colak, Dion Vergers, Davy Decorps, Riley Preston, João Vaz
JS: You've got Ilkka Haapala who is a great team leader and former race winner, knows the car, setup and has all the knowledge needed to lead the team. Marin Čolak is a former WTCC driver and very quick along with veterans Dion Vergers, Davy Decorps and João Vaz who are still with the team, along with Riley Preston who was a great addition last season as a rookie. What can Orion do to improve from here?
WV: Podiums would be nice. I don't really know what the direction of this team is, Orion are slightly a cut above mid-pack teams but still not at the level of ineX Racing for example. You've got great talent here, Riley Preston…
JS: He's really good, his issue though is that being from Australia he does have to deal with latency issues which may have been the cause for most of his DNF's last year.
WV: I have to say that they do have one of the nicest liveries too on the grid.
Radicals Online Kazuki Oomishima, Mogar Filho, Yuta Saito, Paul Ilbrink, Cem Bolukbasi, Daniel Arent Wensing
JS: This team definitely needs to bounce back from the issues they had with the tyres and ERS last season.
WV: The biggest thing for this team in 2017 is how they will be without Andy K. (3)
JS: It's a huge culture change…
WV: There's loads of potential this season, I really don't know which direction this is going to go.
JS: You've got Kazuki Oomishima who we all know famously from his near win at Montréal in 2014. Throw in Mogar Filho who scored a pole position last season at Suzuka, Yuta Saito is always entertaining, Paul Ilbrink's experience, Daniel Arent Wensing as a rookie, along with the amazingly talented Cem Bolukbasi who is aiming to be Turkey's first Formula 1 driver, they will be the most fun team to watch in 2017.
(3) Andy Kirschetorte is now the former Team Manager of Radicals Online
Vortex SimRacing Balázs Remenyik, Stephen Michaels
JS: Balázs Remenyik comes in as a rookie, but do you remember this name Wil? Stephen Michaels! A very successful driver many years ago with Twister Racing. My concern with him is that he seems to be the type of driver that whether it's his fault or not, he just seems to always be caught up in incidents much like Riley Preston.
WV: He had a lot of bad luck back in the day, in 2013 he had some fantastic races along with some retirements as well.
JS: He did previously score a podium at the infamous 2013 race at Indianapolis. They do really need to bounce back from losing Michael Dinkel who was their officially classified team captain last year. But it's not a risky team at all when you have solid drivers such as Remenyik and Michaels.
Thrustmaster Mivano Racing Jorge Montañés, Fabrizio Gobbi, Massimiliano Ficarra
JS: Mivano are still finding their feet in the series a couple years in so far, if [Fabrizio] Gobbi and [Massimiliano] Ficarra really improve they could lighten up the grid.
WV: They've got a lot of potential, but at the moment everything is a big unknown.
JS: Yep and don't worry about Jorge Montañés, he'll get onto the grid and score some good results with no trouble.
Positive SimRacing Diogo Oliveira, Daniel Bida
JS: Team owner Javier Álvarez who is one of the best team owners in sim racing, wants good growth and by adding Daniel Bida to the team that's a good step forward, but it's only baby steps right now.
WV: I agree, two very good drivers in Bida and [Diogo] Oliveira. It's hard to piece where these two will end up [in the standings] come the end of the season.
JS: Diogo is a great personality to have with the team too.
WV: He needs to try his best to finish up in the top 10 to 15 range more often.
JS: They also need to attract and find the hidden gem driver, such as the Mr. Irrelevant in the NFL or the 2nd round pick in the NBA draft who turns into an all-star. This team has lost some promising talent over the years and it's very difficult for them to attract big names in the current state they're in. That's basically how I was signed to the team. They took a chance on me when I was very much unknown, I ended up performing so well I'm one of the most successful drivers in that team's history and they trusted in my character, work ethic and speed.
Single team drivers André Böttcher – Heusinkveld CORE Motorsport | Victor Prieto – Champs iRacing | Lukas Gotsch – MSP-Drivers Home | Isaac Price – CORE Sim Racing | Tomo Meglic – SimRacing Bay | Vincenzo Amico – Shinya Michimi SimRacing
JS: Why don't all six drivers here just combine into one team and work together?
WV: That's the easy way out. André Böttcher will end up getting into the top 10 as usual.
JS: If he races…
WV: Yes, if he races. Isaac Price will be interesting to see too.
JS: He may be working behind the scenes with Vortex [SimRacing] which is a rumour I've heard so that's definitely good for his campaign.
WV: Lukas Gotsch has fantastic pace, Tomo Meglic occasionally too. Vincenzo Amico could be a dark horse in this mix, if he gets everything hooked up that guy can really wheel a race car.
JS: Yeah, well let's see if he's 'wheely' good this season then. He's always making the grid but his pace hasn't been impressive. But hey, he's on his own so you can't blame him and that makes things very difficult [to improve pace]. Especially for someone like Victor Prieto who is a rookie and is on his own too.
Final Predictions
Drivers Champion
JS: I'm going to pick Martin Krönke solely based on his amazing championship performance last season, but I just don't want to doubt Greger Huttu who I still think has another title in him.
WV: Martin Krönke, because it's going to take a while for Team Redline to consistently win races again with multiple drivers and while sorting themselves out, Coanda could run away with the title.
Team of the season
JS: If Apex Racing UK can manage their extensive driver lineup throughout the season then I think that warrants enough to hand them team of the season.
WV: The best overall team will be Team Redline. They have enough talent to consistently put themselves towards the front of the grid.
Best Pro Series Driver
JS: I think Mack will have the upper hand on Bono Huis as he has more experience on iRacing. But this can still change halfway through the season if Bono seamlessly warms up to the series. Freek will be close behind these two but the few retirements he'll probably have places him outside the top two on my list.
WV: If Mack can't keep a cool head, then it'll be Bono.
Most pole positions
JS: Huttu and Krönke aren't really strong qualifiers, they're more known for their race pace, consistency and mental mindset. It'll possibly be a tie. Mitchell deJong is known for his strong pace too. I'm counting on Huttu improving in qualifying so I'm going to go with him.
WV: As Bono struggled in the Road Pro Series with qualifying, I'd say Mack.
---
You may also like...
---