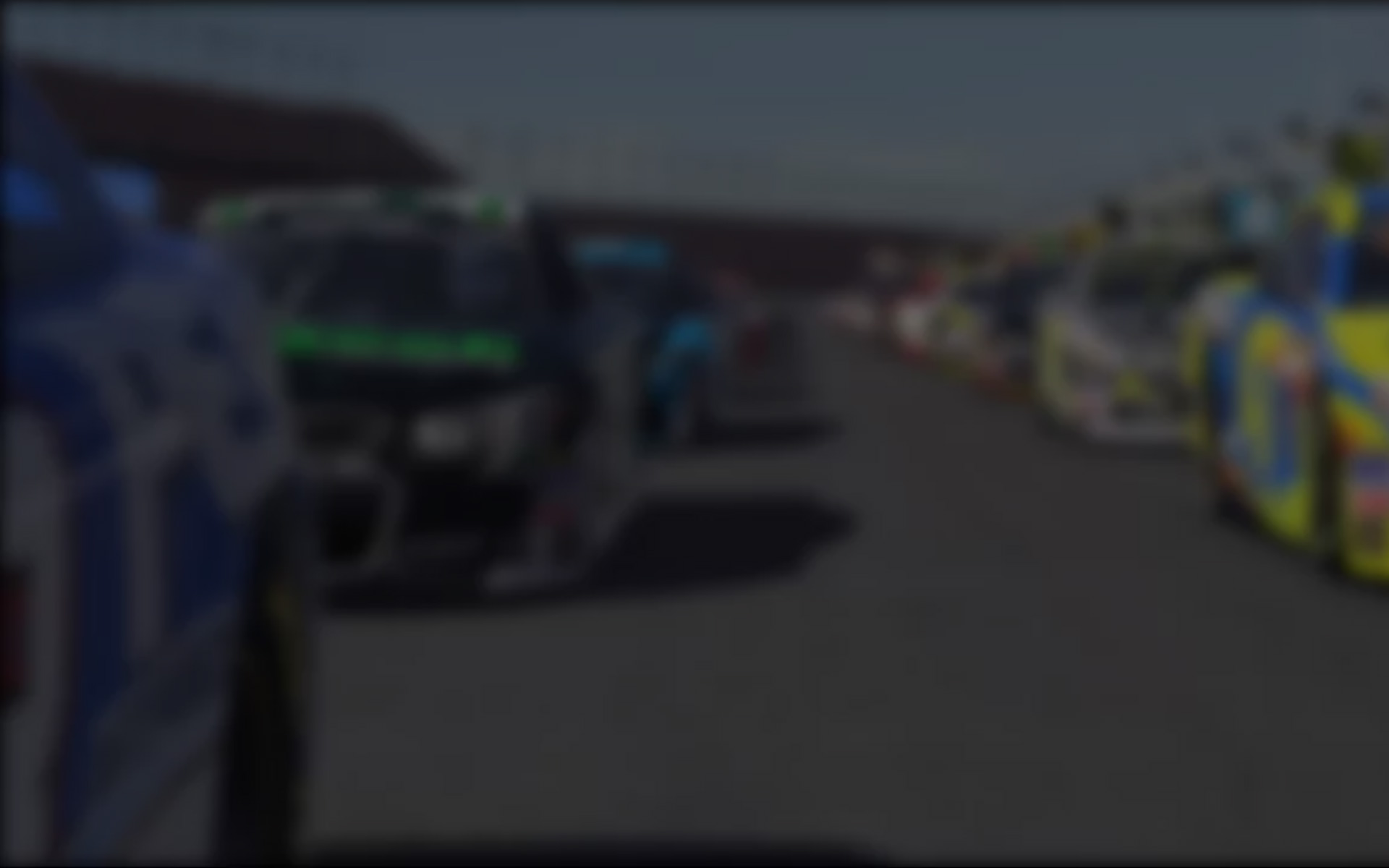 March 24th, 2017 by Steve Myers
Yes, dirt oval racing is coming to iRacing on March 29th but so are the 2017 NASCAR Monster Energy rules package updates to the iRacing cup cars!  Senior Vehicle Dynamics Engineer and former Team Penske Race Engineer, Steve Reis explains.
The aero map on the iRacing cup cars has been completely reworked to represent the 2017 body style and NASCAR rules package.  We have also updated the suspension geometry and made adjustments to the garage setup ranges to represent typical 2017 NASCAR chassis/setup ranges and rules package.
o             Minimum front springs increased to 500lb/in
o             Maximum front swaybar preload decreased to -500lb-ft
o             Swaybar rates decreased to more realistic values
o             Maximum Trackbar rake set to 4"
o             Maximum Rear Toe set to +1/8" LR and 0 RR.
o             Minimum LR spring increased to 100lb/in
o             Superspeedway frame heights set to 6" | 8"
So what does that mean to the driver?  2013 NASCAR Peak Antifreeze champion Tyler Hudson explains.
From a driver's standpoint the most noticeable difference will be that entry and exit do not have that "light" feeling anymore.   In the current physics model when you lift for the corner the front feels like it disconnects from the track and you use minimal steering inputs to set the car into the corner.  With the 2017 update the tires feel more connected to the track and that feel carries from entry, center, and exit much better than it currently does.  The chassis feels stiffer, more planted and "in" the race track, making everything feel much more natural and in control.
Currently, during most races drivers will short pit after 30 laps or so on a mile and a half track simply because the car is too loose and the tire fall-off is so dramatic.  With this new update, on a mile and a half tracks the balance stays consistent throughout a whole fuel run and the tire fall-off tops-out around 2.6-3.0 seconds with a reasonably well-balanced race car.
So in summary, the update will make the cars a lot more realistic in terms of suspension geometry and aero.  Also, the new garage limits will force people into a more realistic box in terms of the setups they can create.  The end result is a more controllable driving physics model  . . . and this was accomplished even without adding what we have learned from dirt development to the tire model!
Finally it is our hope to get the new Toyota Monster Energy Cup car 3D model into next week's build.  But we are cutting it close.  If it does not arrive on the 29th expect it shortly after.  Along with the 2017 contingency updates the release next week will have the updated rear spoiler and shark fins on the Ford and Chevy Cup cars as well.
---
You may also like...
---