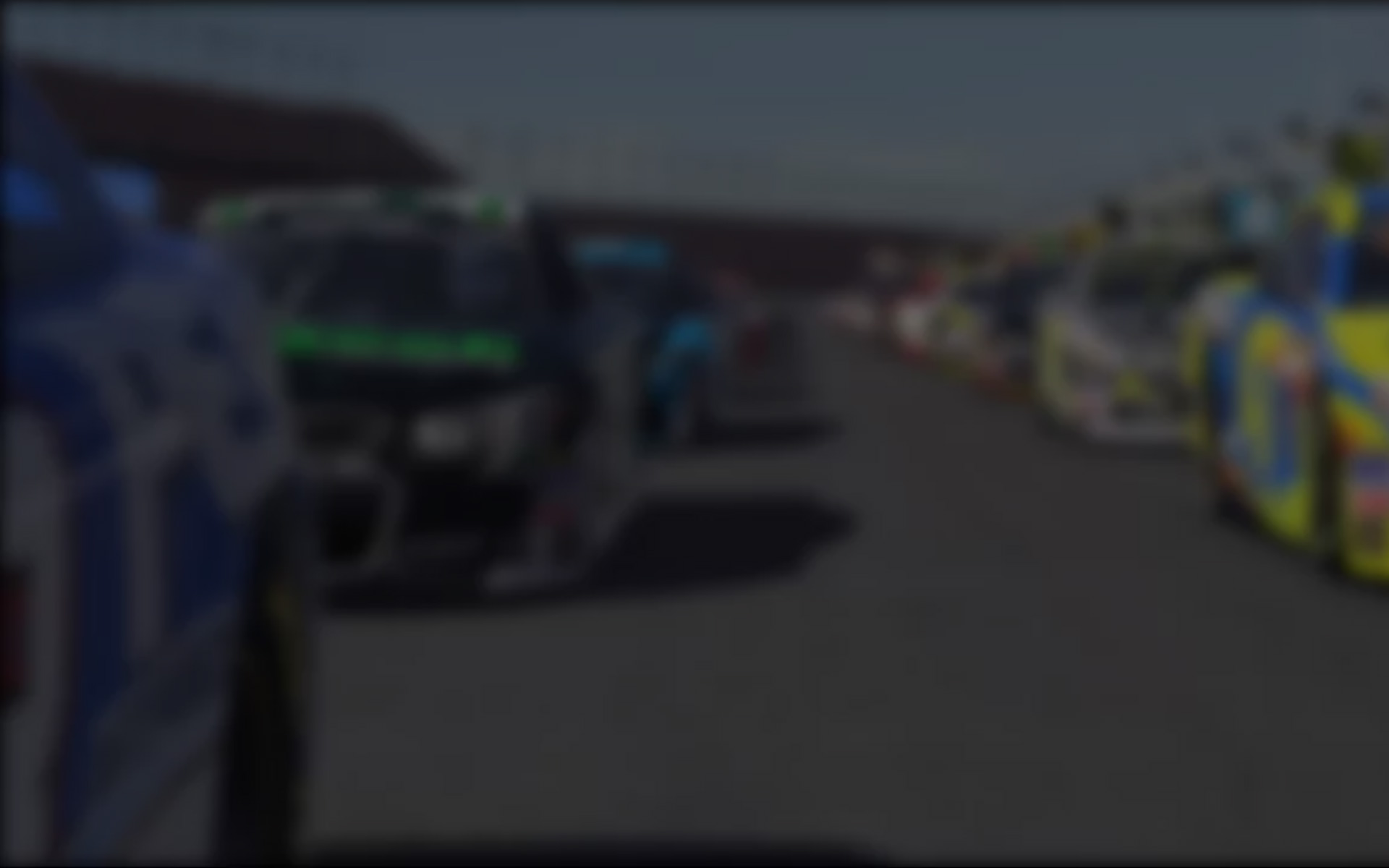 June 15th, 2017 by Wayne Strout
The 60+ Racing Adventures League kicked off it's 12 race Season 3 at Watkins Glen (Classic Boot) with live broadcast and Youtube video by RaceSpot TV on Wednesday, June 14.
The winner in the first "Group 1" race was UK's 61 year old Andrew Fidler from Sheffield. Starting from P3, Fidler stayed in the lead pack for the entire race and managed to hold off Canada's Bill Lawrence for the win. He dodged a bullet early in the race tangling with Italy's Remigio Di Pasqua on the first lap. The contact spun Di Pasqua who collected Scott Dick, ending Dick's race.
Racing was super close and competitive. On lap 10, with Bruce Poole (57) leading the 4 car pack of leaders into T4, Polesitter Donald Strout (8) went off into the grass and hit the wall, ending his race. Fidler (20) and Lawrence (6) would pass Poole to take the lead soon after.
The 60+ Racing Adventures League is limited to sim racers 60 years old or older. The terms "Geezer" or "Grandpa" is taken a badge of honor and many have a great deal or real life and sim racing experience. These guys can be quick, even though their reaction time cannot match that of a 25 year old. (The lone qualifier pole time set by Strout for the race at 1:42.03 compares favorably with the 2016 iRacing Time Trial World Record of 1:42.63.)
The format for the series is during each event there is a 30 minute Group 1 Race, followed by a "second chance" 30 minute Group 2 Race open to all except the Top 3 Finishers (Podium) in the Group 1 Race.
Racing in the Group 2 race was also full of close, exciting racing as seen here as the lead pack of Donald Strout (yellow/white), John Unsbee (yellow) and Mark Robertson (red/white) fly thru T5. Strout and Unsbee were wheel to wheel—inches apart at 100+ mph. Strout would go on to win the Group 2 Race.
The series maintains a Driver Championship and a Team Championship. Team assignments are determined by the League Organizer to pair up 3 or four drivers that together have a "fair" chance compared to other teams. In other words, less experienced or accomplished drivers are paired with the more experienced so each team is deemed to have a "fair" chance to win the Team Championship that pays $100 to the Winning Team, $50 to the 2nd Place Team and $25 to the 3rd Place Team for the Season. Team #9 is known as the Turtle Italian Team—shown below with Gianni Raspaldo and Paolo Bonasera in team colors.
The leading team after the first race of the season at Watkins Glen, with 49 points is Team #1 comprised of Bill Lawrence (Canada), who finished 2nd in the Group 1 race, along with Steven Carkner (Canada- P4 in Group 1 Race) and Mark Robertson (Florida-P11 in Group 2 Race)
Close behind with 44 points is Team #7 comprised of Bruce Poole (Canada), Joel Martin and Jay Freels (both from Texas)
Mark Robertson (43) and Stevcn Carkner (75) of Team #1 aka SBM Sim Racing, also with Bill Lawrence (6) above.
The next race for the league is Monza on 6/21. The next RaceSpot TV broadcast for the series is Wed, July 12, 19:00 GMT at Mazda Laguna Seca Raceway.
---
You may also like...
---