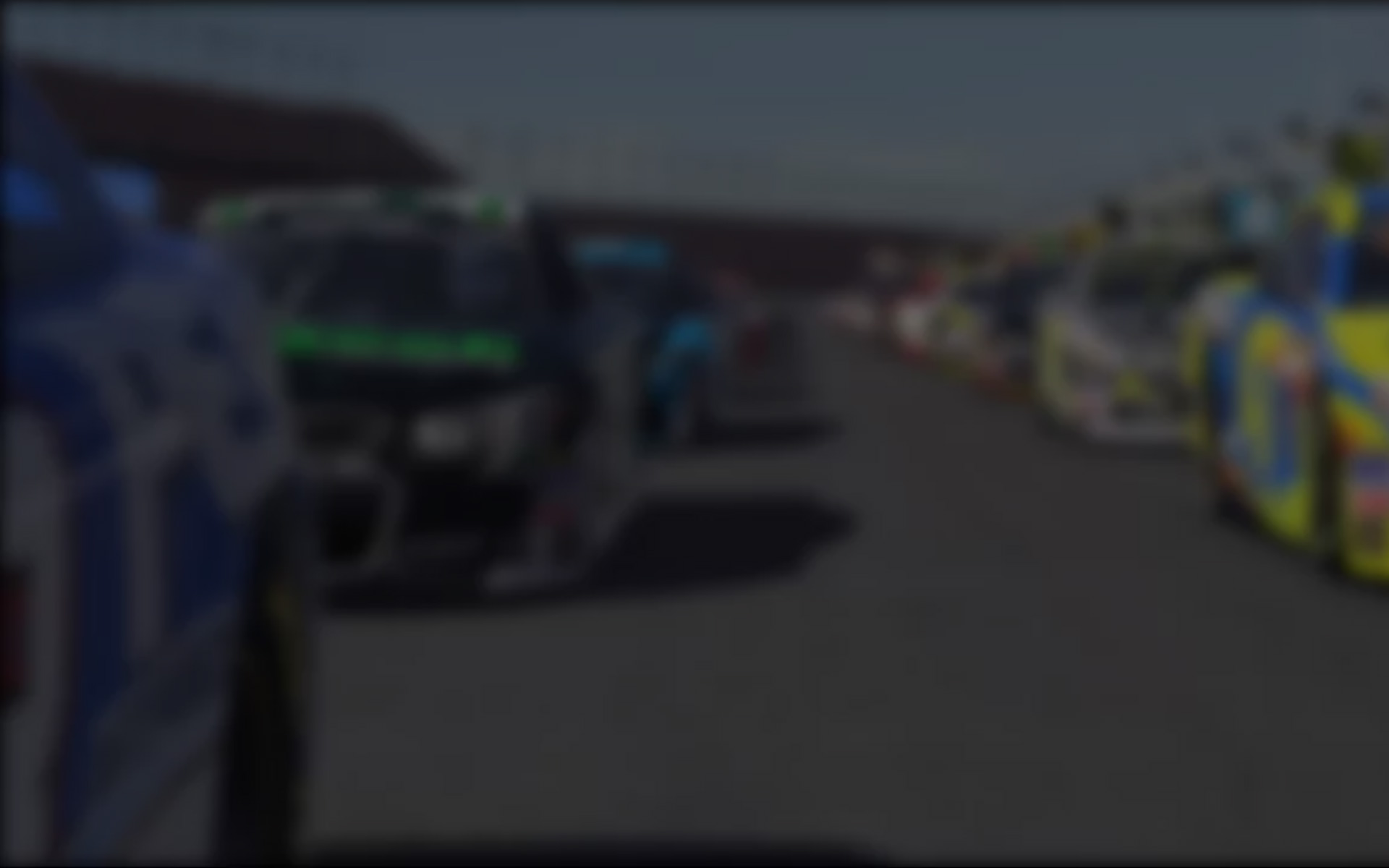 Heralded as one of the most successful events in iRacing's history, the Rolex 2.4 attracted 950 online racers to the Daytona International Speedway road course for the opening event of the iRacing.com World Tour. The online endurance race staged a few hours prior to the real life Rolex 24 season opener attracted a plethora of racing talent from the world of sim-racing and motorsport. One professional taking to the Florida circuit was Porsche Super Cup and FIA GT Series professional, Sean Edwards, who returned to iRacing this week after a long absence from online racing due to real world racing commitments.
"I hadn't played iRacing much since I got the subscription a few years ago, but I have really got into it during the past few weeks. It's by far the best sim around and the track detail is phenomenal, I am really enjoying it." offered the former FIA European GT3  Champion this week. "I have driven the track once in real life and the accuracy of this sim is really outstanding. Silverstone and Brands too, are really accurate. The DP [Daytona Prototype] is fun to drive, but Daytona is a really hard track and easy to mess up, so I stuck with a steady enough pace to ensure I finished".
Edwards is no stranger to endurance racing, having competed in several 24 hour races with a podium finish in his career so far, but the London-born driver admitted it was no easy task in the 90 lapper. "The competition was really high, but although I qualified in the top 40, I was in a lower split because I have only been playing for two weeks and my iRating is low! Nevertheless, it was a great battle all the way through and I really enjoyed the race." responded the Monaco based racer after collecting his iRacing Winners Certificate. "I have to say, on the whole the lapped cars did really well to move out of the way and let me past, some real gentlemen here on iRacing, which is mainly the opposite in rFactor! One heart stopping moment with six laps to go when a back marker span at the fast chicane right in front of me and I got a contact 0x and took to the grass in avoidance, my heart was racing I tell you! "
The 23 year old who is currently preparing for the Carrera Cup Germany and the FIA GT Championship, highlights the importance of iRacing and events like the Rolex 2.4 as a training tool for real life endurance racing "[in sim racing] You have to concentrate for a long period of time and one mistake here, just like in real life, will end in the wall. I do long stints in preparation for 24 hour races in real life, with the house heated up to 30c+ and my race gear on, it's very good preparation for the longer distance races, physically and mentally."
Now that the son of former F1 driver Guy Edwards has tasted the unparalleled accuracy and competition that iRacing offers, he's keen to return for more events and in new disciplines. "If I am not away or racing, then I will definitely be in for Sebring and maybe even try my hand on the bigger oval racing, especially now I have my A licences!"
So next time you click that 'Join' button in iRacing, just remember you might be mixing it up with the professionals and aiding their preparation for their next real life victory.
---
You may also like...
---