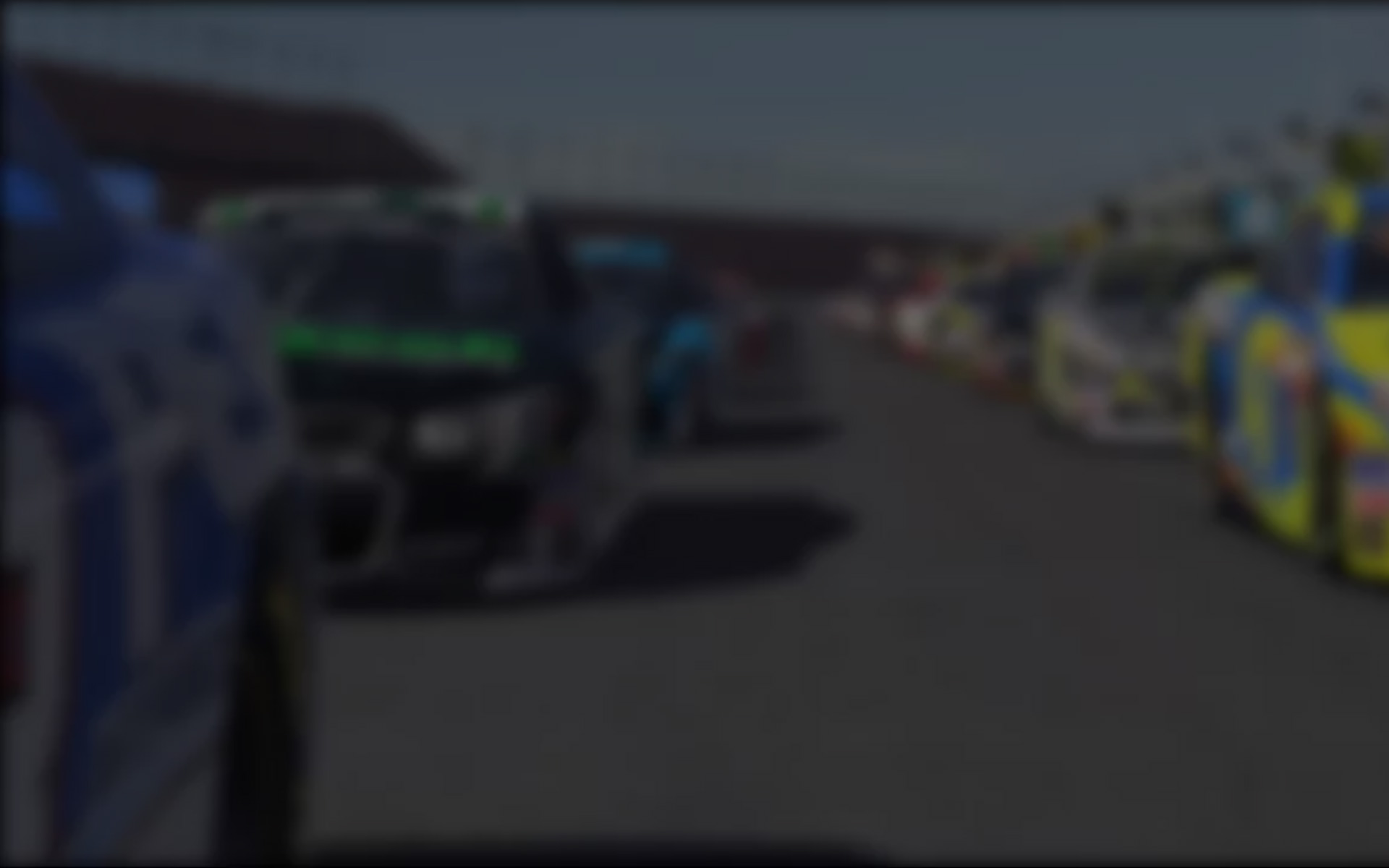 The NASCAR iRacing.com Pro Series went to Charlotte Motor Speedway for the second race of the 2010 season. The high banked, mile and a half speedway provided excellent side-by-side online racing at upwards of 200mph. All of the 120 lap, 180 mile, races were exciting right down to the final laps.
The top split of the week was won from the pole by Jameson Spies. Spies (CA) led 56 laps en route to his first career NiPS win. Spies had this to say after the biggest win of his sim racing career thus far:
"I wasn't going to race! I need to thank Brian Schoenburg, he wanted me to race so bad, I made him a deal: if he came to my race at Irwindale on Saturday night, I would race Pro on Sunday. Well Brian showed up, and it's a good thing he did! My JDR Graphics Chevy was awesome, had a 60 lap run to start the race, it handled the best on lap 60."
Many other familiar names found a familiar place – victory lane – last week. Josh Berry and Ray Alfalla both went two for two at Charlotte, giving the Pro drivers a taste of the NiWCS.
"I worked completely on race trim and was able to get to the front fairly easily at the beginning. After some adjustments had a really good car at the end," Berry stated.  "Good run everyone in my race, I thought there was alot of respect shown up front."
Brad Davies continued his hot start and now leads the NiPS points standing with 548 points.  After winning his only start at Darlington in Week One, Davies made it two for two this week at Charlotte. Jordan Erickson (536) and Tyler Hudson (531) are the closest to Davies thus far.
Justin Trombley also found victory lane at Charlotte Motor Speedway, in what could have been the most exciting finish of the week. Joey Brown absolutely crushed the field, leading 118 of the 120 laps, but unfortunately for Brown, Trombley led the final two. With the win, Trombley moves up to fourth in the NiPS points standings.
Justin Thompson (Georgia) and Tyler Hudson also won their respective races this week. Thompson led 13 laps in a race that had Nic Morse's name written all over it, but when Morse had problems, Thompson was able to snag his first career victory. Hudson had this to say about his win:
"Awesome race everyone, only 2 cautions and almost 2 full rounds of green flag stops straight, incredible race. Car was absolutely junk Wed night so I was so mad I went into a test and didn't leave until I got it right, and baby was finally hooked up."
A couple hot shot rookies that have shown no fear thus far are Byron Daley and Jason Burstein. Both drivers were very impressive in the first two weeks. Daley has been solid, with two top fives in three starts. Burstein has two top fives in four starts, with a win at Darlington. Daley sits fifth in the points, with Burstein nipping at his heals in sixth.
Michigan International Speedway is next up on the NiPS schedule. Michigan is always a shake-up, in last years Pro Series it provided many surprise winners, and close finishes. MIS has a ton of banking, and a ton of draft, which allows drivers who aren't normally favorites a chance to win.
---
You may also like...
---