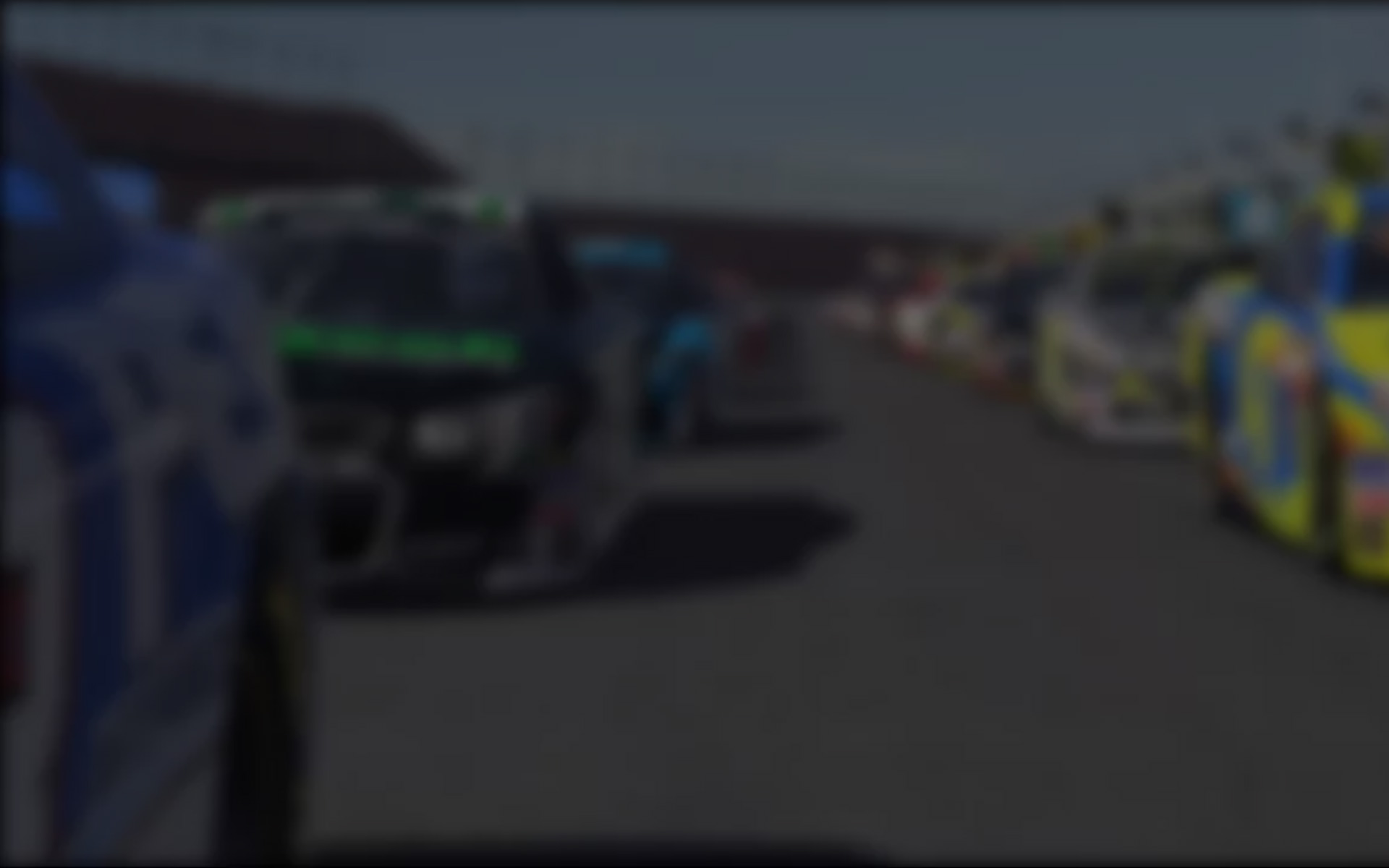 The final week of Grand Prix Legends had a special treat in store for the sim-racers of the series.  A full hour of Spa-Francorchamps and a grid of 22 Lotus 49s to battle it out for 25 laps . . . with  last season's champion Mick Claridge sitting on pole position.  Behind Claridge came some heavy of the series' other heavy hitters; Victor Perelman, Bruce Snelson, Uwe Jacobsen and others all looked to take the fight to Claridge.
Snelson in third was the first to pounce as the lights went green and shot around the outside of Perelman through Eau Rouge at nearly 120mph.  Perelman played the long con, however, and retook the position down the Kemmel Straight.
After starting P14, Michel Dudognon had lots of work ahead.  He took a big chunk out on the first lap, moving himself into eleventh without breaking a sweat.  At the start of the second lap it looked like this race would be another feast for Dudognon, as he overtook not one, not two, but three more cars on the Kemmel Straight.
To say Steve Sarlis was having a polar opposite race to Dudognon would be an understatement.  Sarlis started far back on the grid and had only made up two positions before oversteer under braking for the Bus Stop Chicane sent him into the barrier and took him out of the race entirely before finishing the second lap.
At the start of Lap Three a skirmish for fourteenth spot began developing between Andy LaRoe and Zack Guinee.  Guinee attacked Eau Rouge and carried more speed than LaRoe, so he pulled left to initiate an overtake down the straight.  Unfortunately, Juha Kiili had a better Eau Rouge than both of them, and was already on the left side, and he and Guinee made contact at 150 mph.  Kiili speared into the barrier and started spinning and tumbling simultaneously, while Guinee limped down the straight and retired at Le Combes.
By the end of Lap Three Dudognon was already into eighth and sniffing the fumes of seventh-placed Bogdan Dumitrescu through the first half of the lap.  By the time they reached the Bus Stop there were only a couple of car lengths between them.  Dudognon got a tow down to La Source and moved to the inside, grabbing a seventh position and with 22 laps remaining.
Two laps after taking Dumitrescu, Dudognon was already onto the back of Darwin Meints in sixth position.  With a minimum apex speed through Eau Rouge a full 6mph faster than Meints, Dudognon breezed past to gain yet another position before braking for Les Combs.
By Lap 15 Dudognon had shrunk the gap to under one second between himself and Uwe Jacobsen who, in turn, was very close to John Bonta in fourth.  Life in the middle of a Bonta-Dudognon sandwich must have gotten the better of Jacobsen, though, and he lost the back-end under braking for Les Combes and dropped a few seconds behind Dudognon.
It only took a little more than a lap before Dudognon latched-on to Bonta's virtual gearbox and looked to pounce.  After got a nice tow through Blanchimont, Dudognon and moved to the inside line for the Bus Stop and effortlessly swooped into fourth position with ten laps remaining.
Fast forward a little less than seven laps later and not much had happened in the top three as Claridge still led with Perelman and Snelson a good distance behind, approaching Les Combes at around the same time his two pursuers were coming through Eau Rouge.  With less than three laps remaining, however, Claridge was a bit too aggressive on his down-shifts and destroyed his engine, retiring on the spot.
In the wake of Claridge's smokey demise, Perelman took the win with Snelson less than three seconds behind and Dudognon in an amazing third from fourteenth on the grid.  Bonta came home fourth ahead of  Jacobsen and Meints as an astonishing 13 of 22 starters sim-racers finished on the lead lap.
In the Big Picture, the win put an exclamation point on Perelman's run to the 2014 Season 3 title with a whopping 1104 points to Snelson's 917.  Completing the top five were Jason Wells (872), Meints (859) and Jacobsen (820).
Special thanks to Adam Firth for providing end-of-season replays.
---
You may also like...
---