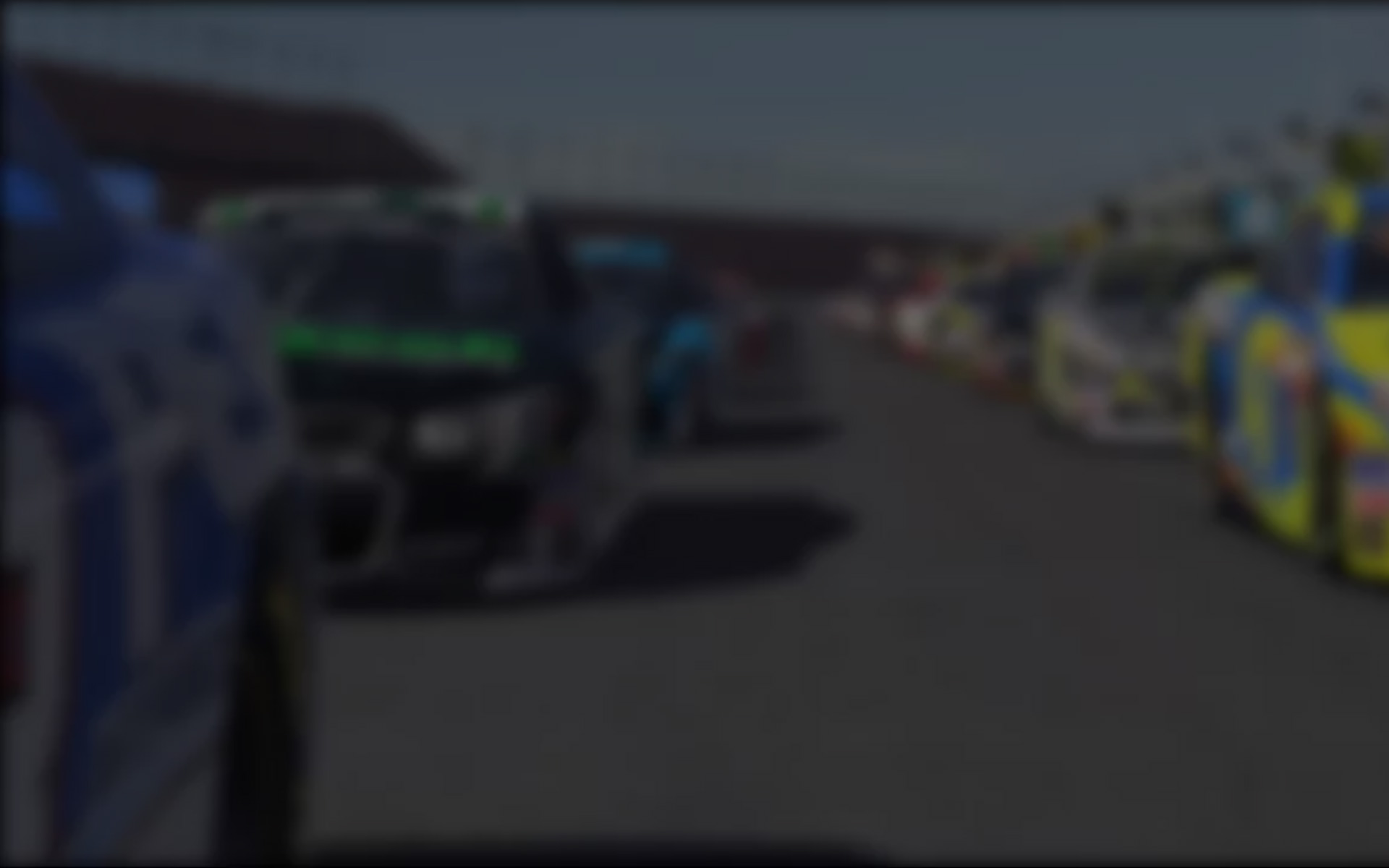 June 26th, 2017 by Wayne Strout
The 2nd Round of the 60+ Racing Adventures League for drivers age 60 and older ran at Monza on the Grand Prix layout, featuring the Pro Mazda. 29 sim racers qualified for the first session with several drivers breaking below the 1:50 lap mark.
If the first two rounds of the season at Watkins Glen and now Monza are any indication, starting on pole may not translate into an advantage. The long straights at both tracks make drafting a major factor and, having earned the pole at both events, Wayne Strout failed to even earn a podium in upstate New York or Italy.
One distinctive apect of the 60+ Racing Adventures League is rules regarding safe passing and "corner rights."  Close racing into the first turn at the start at Monza often leads to incidents—here the drivers showed respect and restraint with a "clean start" in both sessions.
It was not long however until the close and fiercely competitive racing began. John Unsbee lost control in Ascari on the opening lap and was launched by unavoidable contact from John Morgan. R
Antonio Reis, starting in third position was able to follow polesitter Strout on the inside line into the first turn, moving ahead of Jos van de Ven. Strout held him off for the first lap but on lap 2 failed to do his best in Ascari, enabling Antonio Reis to draft him on the following straight. Strout pulled behind Reis entering Parabolica and committed an error, running into Reis, taking both cars out of contention.
After starting from eighth, Canada's Steve Carkner took the checkered flag first, beating out the Netherlands' van de Ven by inches—0.04 seconds. Carkner's teammate, Floridian Mark Robertson advanced from sixth on the grid to join Carkner and van de Ven on the podium.
After Strout and Reis were eliminated from contention, the race turned out to be a battle between van de Ven and Carkner. Carkner played it cool and let teammate Bill Lawrence duke it out with van de Ven for much of the race, but on lap 14, Carkner asserted himself and took the lead.  Van de Ven returned the favor on lap 15, only for Carkner to pass him into the first turn on the last lap and hold on for the win in a near photo finish.
"Definitely not my best day!" – Wayne Strout
In the second session, or "second chance" race that includes all the drivers from the first session except the top three finishers, Strout again set the pace and earned Pole with a margin of 0.44 seconds over Bill Lawrence. Lawrence, from Canada and a teammate of Carkner, however gave their team the second win of the day, beating out Antonio Reis from Portugal by only 0.9 seconds.
Strout, Lawrence and Reis had been in a three-car battle for most of the race, but Strout lost control in the Curve di Lesmo, allowing Nevada's John Unsbee to take 3rd place at the finish.
"Lawrence and Reis were relentless and I could not shake them," said Strout.  "Filling my mirrors constantly, I got rattled and just decided to let them go, and follow them until the last lap. I had figured I had a bit of an edge over them going thru Lesmo, Ascari, and Parabolica and while following them, I kind of sized them up. My intent was to execute a pass on one exiting Lesmo, and passing the second one going into Curva Parabolica, but I made an error in judgment and lost control. An old man's mistake! These tracks where the draft is strong makes strategy very important, but I did not have the skill or temperament to pull off what needed to be done. Definitely not my best day!"
There was plenty of close sim racing at Monza and a number of battles for position behind the top four finishers.  Remigio di Pasqua and John Morgan raced wheel-to-wheel for much of the event until Morgan spun in Ascari just ahead of Jay Freels and Jim Oliver.
After two events, the team of Carkner, Lawrence and Robertson have a substantial lead over that of John Unsbee, Jim Oliver, Michael Key and P J Salley. Not far behind in third place in the Team Championship is the trio Bruce Poole, Joel Martin and Jay Freels.
The series maintains a Driver Championship and a Team Championship. Team assignments are determined by the League Organizer to pair up three or four drivers that together have a "fair" chance compared to other teams. In other words, less experienced or accomplished drivers are paired with the more experienced so each team is deemed to have a "fair" chance to win the Team Championship that pays $100 to the winning team, $50 to the second place team and $25 to the third place team for the season.
With Monza in the rear mirrors, Carkner leads the Driver's Championship from teammate Lawrence. Watkins Glen winner Andrew Fidler is third after after experiencing technical problems during the Monza event.
The next event for the 60+ guys is at Lucas Oil Raceway (aka IRP)—a short track oval with little banking and a regular venue for the real life Pro Mazda series.
---
You may also like...
---