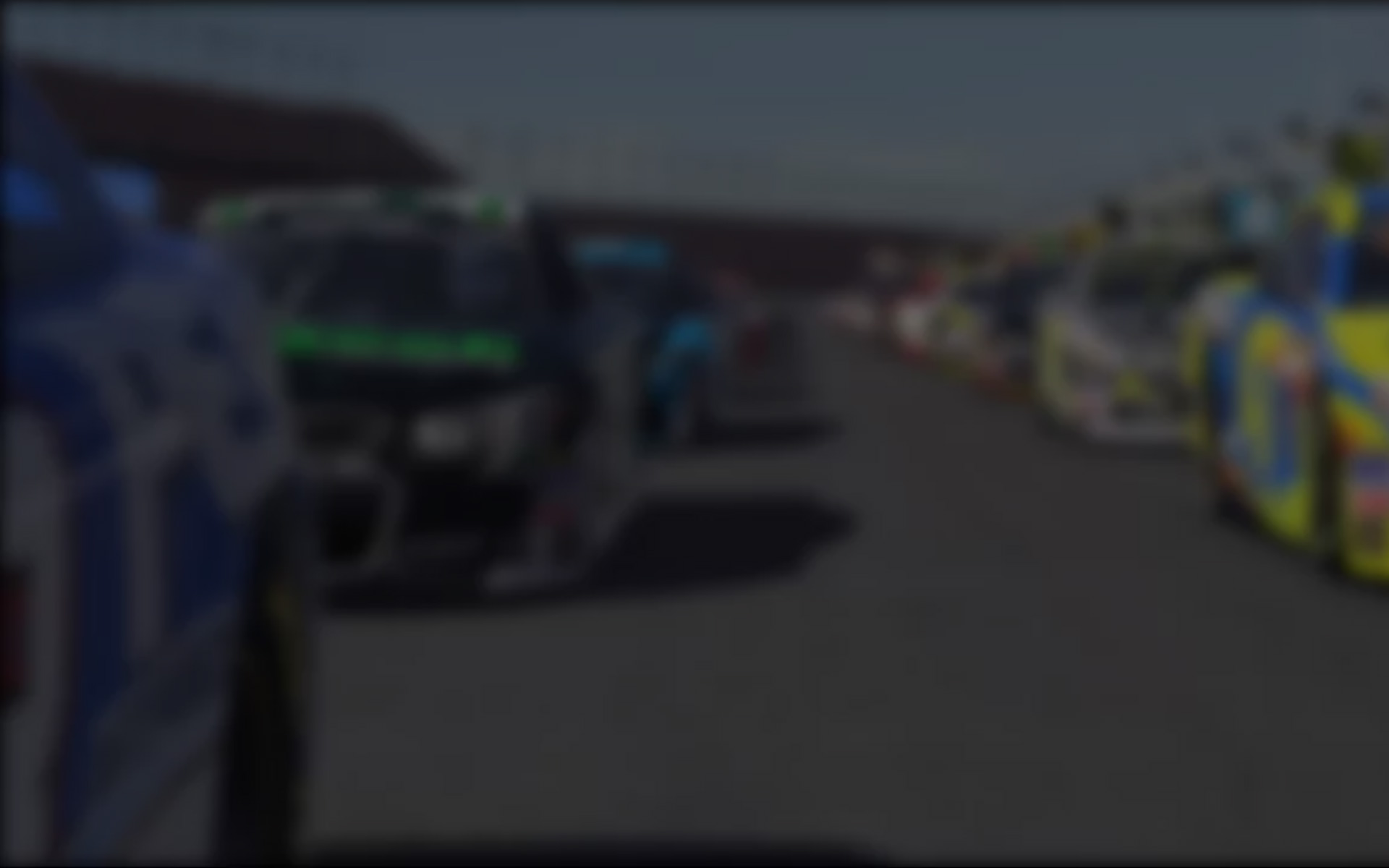 June 29th, 2017 by Wayne Strout
The 3rd Round of the 60+ Racing Adventures League for drivers age 60 and older ran Wednesday, 6/28 at Lucas Oil Raceway (aka Indianapolis Raceway Park, aka IRP) featuring the Pro Mazda. 19 drivers qualified for the first sim racing session with most breaking below the 19.0 second lap mark. All cars ran an "assymetrical" oval setup built by the series organizer, Donald Wayne Strout.
In contrast to previous events, starting on the pole really mattered here as in both race sessions, the pole sitter led all 70 laps. Jos van de Ven set a fast lap of 18.792 in the first session and won the race handily. According to Jos, "I determined in practice that it was very hard to overtake here—there is one "best" racing line. So, I practiced diligently to be able to earn the pole position and get really good starts at the beginning and on each restart."
72 year old League Steward Joel Martin provided a bit of excitement on lap 2 of the first session, spinning in mid corner. (Tires did not reach maximum grip here until their third hot lap.) Joel managed to perform a nearly perfect 180 degree turn coming to rest directly facing an oncoming Richard Coulombe bearing down on Martin at 120 mph. (Yikes!)
In the resulting violent collision, Martin was launched over the wall in a spectacular aerial ride, with several cars passing underneath him in the bargain.
Both sessions ran with only three cautions over the 70 lap race. Several sim racers drove carefully and consistently and were rewarded for their discretion. Newcomer, Joe Renn from Ohio in his first event with the League moved from P14 to P9 in the first session. He is shown here avoiding a spinning Kenneth Dummer on Lap 7.
Jos van de Ven dominated the first session, winning with the rest of the field barely in sight.
Like Jos van de Ven stated, "very hard to overtake here." Below: Team #1's Bill Lawrence battles with Team #5's Kenneth Baldwin, with Lawrence going to the inside line to attempt an overtake on Baldwin for P3. The inside line is a shorter distance, but the outside line's more gradual arc and better grip allows Baldwin to run at a speed almost eight mph faster in his Arie Luyendyk/Domino's/Doug Shearson Racing tribute machine.
The result was Baldwin catapulted ahead of Lawrence on exit.
The Group 2 "second chance" race was a little less exciting then the first session. Team #5 dominated the race with positions P1-P3 for the entire race. Donald Wayne Strout earned the pole position with a 18.785 time, and like Jos van de Ven in the first session, led all 70 laps. His teammates Wayne Galloway and Kenneth Baldwin followed in P2 and P3.
Strout missed the first race session due to computer issues. He and Jos van de Ven have been League Champions in previous seasons. Their qualifying laps were only 0.007 seconds apart and a contest here between them would have probably been "entertaining". "Jos is fast—of course HE IS six years younger than me…" commented the 66 year old Strout with a smile.
After three events, the Team #1 of Carkner, Lawrence and Robertson still have a substantial lead over the Team #6 of John Unsbee, Jim Oliver, Michael Key and P J Salley. Not far behind in third place in the Team Championship is the Team #7 of Bruce Poole, Joel Martin and Jay Freels. These are the same positions each of the three teams held after the second event.
Team #5 of Strout, Galloway and Baldwin moved up from seventh with their P1-3 finish in the Group 2 race and now are fifth in the Team Championship. Clearly, these three drivers from America's "Rural Heartland" are pretty comfortable on ovals. Strout is from Central Pennsylvania. Baldwin from Missouri, and Galloway from Tennessee.
Team #3 of van de Ven, Just, Lison, and Florissen continue to hold fourth in Team Standings, but only seven points separate the fifth place Team#5 from third place Team#7.
The series maintains a Driver Championship and a Team Championship. Team assignments are determined by the League Organizer to pair up 3 or four drivers that together have a "fair" chance compared to other teams. In other words, less experienced or accomplished drivers are paired with the more experienced so each team is deemed to have a "fair" chance to win the Team Championship that pays $100 to the winning team, $50 to the second place team and $25 to the third place team for the season.
---
You may also like...
---