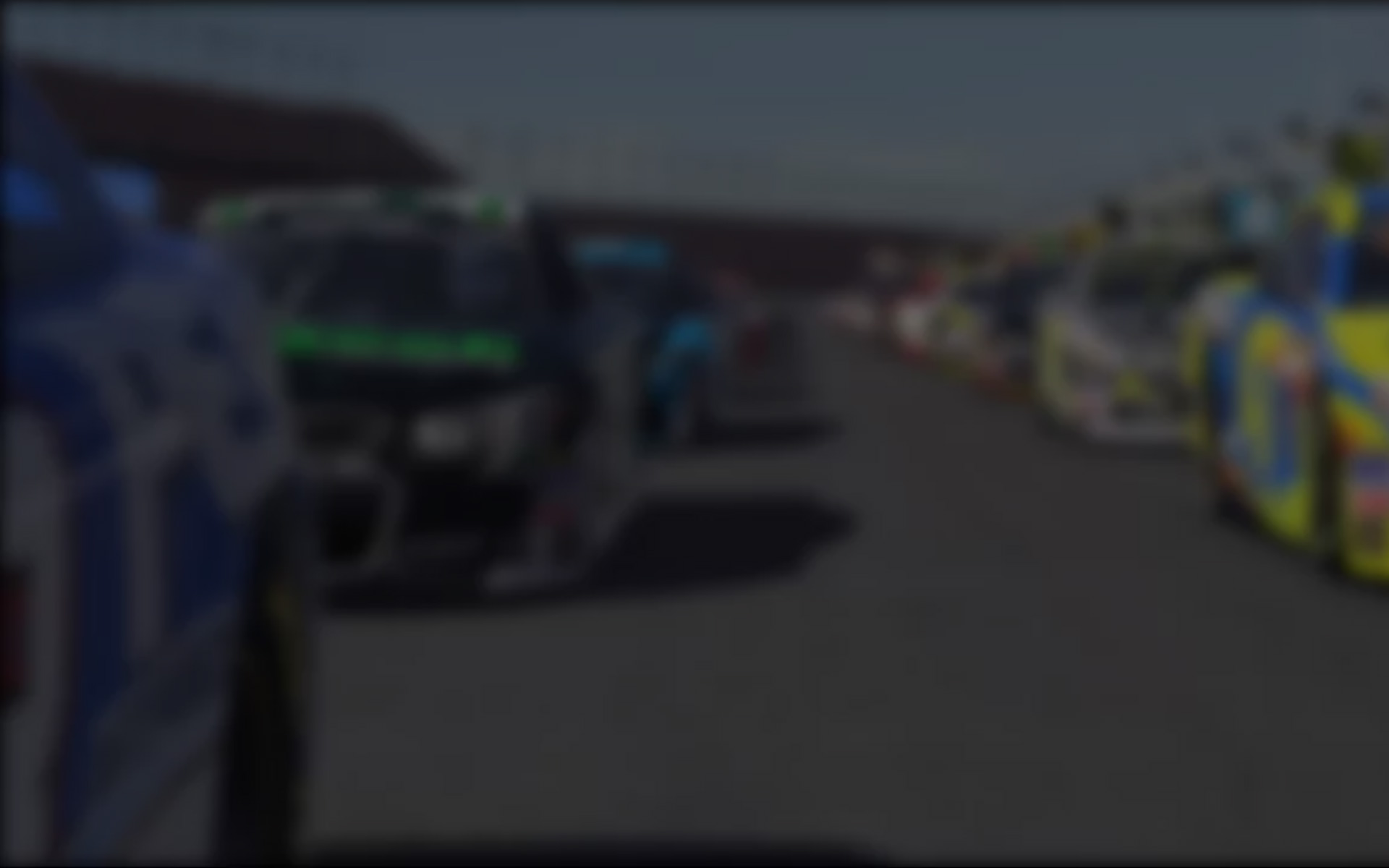 December 7th, 2017 by Bill Lawrence
Mark Robertson is the 2017 Drivers Champion


The 60Plus Driver's Champion has been crowned for Season 4, 2017!  Congratulations to Florida's Mark Robertson who drove to a 5th place finish at the season finale, Spa Francorchamps. A fifth-place finish was good enough to ensure the stranglehold at the top of the season's leaderboard. Honorable mention to a new driver in our league this season, New York state's Donal Fitterer, who finished first in the race and was runner up for the championship. Finally, we applaud the most winning driver in the league, hailing from Canada's capitol city Ottawa, Steve Carkner. Steve drove a superlative season with 6 wins and 3 poles. He managed to do this while racing in only 8 of the 12 races.  This rounds out the season's podium. Fittingly, our podium finishers all drove well and gave us hard fought racing, gentlemanly conduct and low incident points. These are all hallmarks of what we strive to achieve at 60Plus and therefore our winning drivers truly represent the league well!
The season's finale was set with an exciting sense of anticipation and expectation. When coming to the last race, all three of our championship contenders had a shot at the title.  Mark knew he had to drive a clean race and finish well to take the title.  His closest competitors, Donal and Steve, were both tied in second place. They would have to rely on a poor result from Mark and a good finish from them if they were to challenge the top spot. Second place was open, but everyone was looking for a first.
Considering the season's stakes everyone was ready for a qualifying session that did not disappoint. Steve Carkner took the pole with a 4/100 lead over Donal who was right on pace with him in second place. Rounding out the top five on the grid were John Morgan, John Unsbee and Mark Robertson. We have not mentioned John Morgan yet and readers need to know John finished 4th in the season championship.  Your leader board were obviously in good form for this race. Robertson had four great drivers' in front of him on the grid. John Unsbee, who qualified fourth, is always a threat and a very tough driver to get around.  Unsbee's background is rooted in real racing. He has raced from an early age and his experience shows. Although plagued with technical issues this season whenever he is in the race there is profound respect for his ability. Although he qualified well in race 1 for some unknown reason he started from pit row at the green flag.  Unsbee can take a little solace in the fact he would win the 2nd race of the day, but this part of the write-up is dedicated to Race 1.
Following the Porsche Pace Car down the back straight leading the chicane, Steve Carkner led the 29-car field.  He was quick on the throttle coming out of the chicane leading down to La Source getting a good jump on Donal and everyone else. Waiting patiently, starting from the pits sat John Unsbee. Anyone who has raced at Spa knows that after the La Source corner things get interesting every lap.  As cars head towards Eau Rouge and the Kemmel Straight you cannot pull away from anyone up to a full two seconds back.  This is how powerful the high-speed draft is in this section. Steve's great jump at the start would not give him an advantage by the time they reached Les Combes.


We had our first of only a few incidents in this race near the end of lap 1, further back in the pack. Michael Goralski had the draft on Liverpool's David Riley. The Georgian Goralski took a late braking, inside line into the chicane and found himself a little too hot and a little unbalanced having his Mazda come around after a very light tap by Riley. Somehow the closely trailing and fellow Georgian, Richard VanderHave, was able to keep out of trouble and both he and Riley came out of the chicane side by side.
Back at the front the first lap warming of tires and settling in were now about to be cast aside as Fitterer made his move on Carkner at the end of the Kemmel straight. With nerves of steel Carkner held the inside line as Donal put on a serious challenge. Andrew Fidler was content to sit just behind Robertson in sixth sizing up the prey just in front of him.
Still on Kemmel but back in field, everyone else was pretty much doing the same, when Larry Thomas exited turn 11 with a little bobble. This gave Ronald Mcmanus, who now had the momentum, his chance to make a move. Thomas caught a little grass and making a correction his tires rubbed the passing Mcmanus. As the next picture shows, this did not end well for Thomas who became the first one of the few casualties of the day.
The leaders were once again on the Kemmel Straight and this time Fitterer came out of Eau Rouge with the inside advantage as he drafted Carkner.  The challenge was on but once again Carkner was able to out brake and hold the lead but from an outside position this time.
Your top 5 qualifiers were beginning to think about where and when to make their moves.  Back a few positions Kelley, Lawrence and Di Pasqua were also feeling each other out. Behind them, the next grouping was also beginning to swap positions with Florissen and McIntosh jockeying with one another. Meanwhile Unsbee was quietly but steadily making passes, moving up from the back of the pack.


Now well past Kemmel and exiting Pouhon, Fidler had a run on Robertson. Would Mark play it safe protecting his run for the championship?  True racing enthusiast that Mark is, and placing full trust in his competitor, he ran side by side with Fidler through three difficult corners, each driver being challenged down through the Campus and Stavelot and on into Blanchimont.  This racing left Fidler taking the position.  The downside of side by side racing is this, once that decision is made it gives opportunity to the cars charging behind you.  And this is exactly what happened when John Kelley and Lawrence closed the gap coming into the hairpin with Di Pasqua hot on their heels.
Behind these racers the next large grouping was heading to the chicane, at very high speed, when Kenneth Baldwin made an extremely late braking maneuver. He was unable to hold the line overshooting the curbing at the chicane.  Attempting to regain the spot, his car bounced over the curbing and he made contact with Gerard Florissen, sending Gerard off track. This dropped Gerard from 11th to 16th position.  Just behind them came our next grouping charging into the notorious chicane. Jeff Kanter was the unfortunate recipient of a punt by VanderHave who must have misjudged his braking point. These incidents allowed John Unsbee to move up again, now from 26th to 21st beginning lap 4.  It should be noted John finished 12th in this race showing great patience and skill gradually gaining positions through the field.
Back at the front again the leaders were in full draft on Kemmel, where this time Fitterer had a great run on Carkner and he was able to complete the pass to take over first. This lasted for less than a half lap as Carkner regained first place utilizing the draft down Blanchimont, leading to an inside position at the difficult chicane. Directly behind them, positions 3 thru 8 were separated by a very small margin beginning lap 5 as this picture shows.
This group of eight exited La Source where Kelley had a very slight wheel spin and bobble and that was all it took for Lawrence to take advantage moving into 6th. Just in front and back on Kemmel things were getting really tense as Donal once again had a great run on Steve. Donal, moved right, ready for the inside line and Morgan dove in behind him. With a multi-car draft this gave Fidler afterburners moving three wide coming into Les Combes.


Steve must be a miracle worker as it looked like he might move back to 4th, somehow, with great braking and driving skill, he managed to hold onto second but Fidler now had third. And so, it kept going, the challenge, back and forth. Now another lap and back to Kemmel we see Carkner once again taking first and Morgan had a strong look to take back third but was not able to pull it off. Just a few moments later an unfortunate technical issue took Steve Carkner out of the race when his screen froze, and his car crashed hard onto the guardrail taking him out of the race for a podium finish.
Reviewing other action, in the middle of the field the racing was strong with Bonasera, who had moved from 27th to 11th by the half way point of the race, giving battle with Coulombe. Also, John Hill had an incident back on lap 3 where a touch with Gianni Raspaldo left him with a damaged front wing.  John was able to hold his own even with a significant aero effect. Known as a low incident driver, John was able to make improvements in position even with this aero damage.
Coming out of La Source on lap 9 Lawrence had a good run on both Robertson and Morgan and attempted to move up two positions at the end of Kemmel. Morgan would have none of it as they drove side by side through Les Combes. He did however gain the position on his teammate Robertson.  Baldwin and Martin, in 8th and 9th began to work together attempting to catch 7th place Kelley.
On lap 10 Lawrence had another run on Morgan at the end of Kemmel when Fidler went wide to try and take first from Donal.  Morgan made the decision to draft Fidler which gave Lawrence the opportunity to get the long draft from Fitterer. Andy made the pass for first, but this gave Lawrence the inside line on Morgan where he gained third. The leaders had another battle again at the chicane where Donal and Andy went side by side one more time. The result was Donal now had first going into the last lap. First may not be the best place to be coming back to Kemmel. Meaning Andy might get a good


run on him by the time they got to Les Combes.  This time Andy did not have quite enough to make the move and it was the same throughout the field. There was no other opportunity to challenge on this last lap with Fitterer finishing first, Fidler second and Lawrence third. They were closely followed by Martin in fourth and Robertson fifth ensuring him the season's crown for the driver's championship.
The leaders were content to tuck in tight for the draft in the early going. However, Bill Lawrence wasn't. He started in 7th but Remigio Di Pasqua passed him at La Source. On the Kemmel straight Bill took that position back. Unsbee, who we mentioned started from pit lane, did not take long to catch the back of the pack. John was challenging the back markers half way through lap 1.
---
You may also like...
---