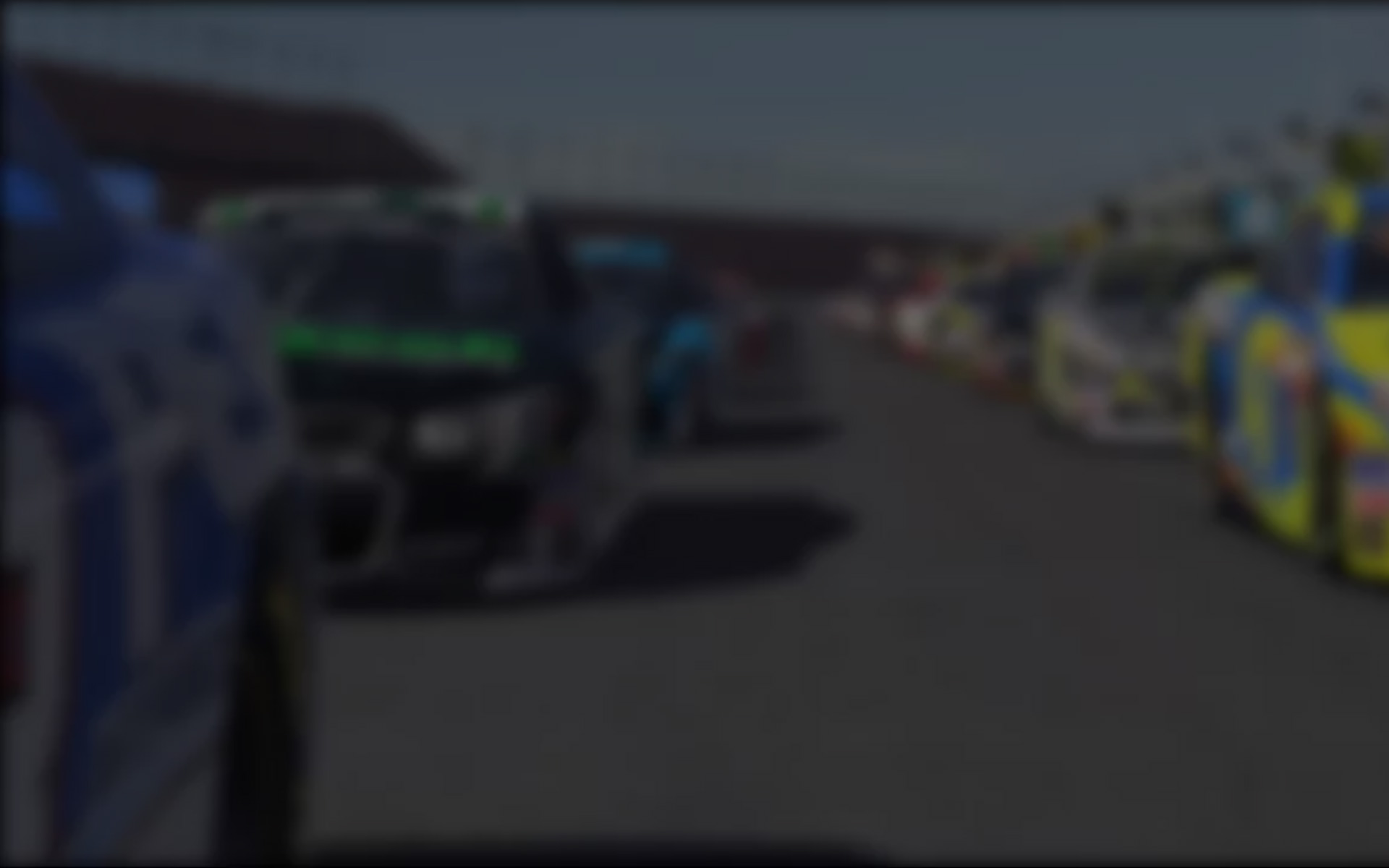 For the second time this season, that NASCAR iRacing Class A series went superspeedway racing. This time it was Talledega that played host, and a total of 897 drivers took to the high banks. Restrictor plate tracks make strategy a priority, and the ability to execute that strategy a must. Some drivers thrive at these tracks, while others cannot wait to get off of them. No matter what side you fall on, one thing is for sure, driving in a 200mph parking lot is no easy task.
The top split of the week doubled as one of the most exciting, as Chris Main strategized his way to the win. Main stretched his tank 52 laps, enabling him to take the win, with Brandon Coppinger on the same strategy finishing second. Jesse Atchison was the first of the cars that pitted under green, he finished third. Former iRacing Pro Series Champion Josh Parker finished fourth, while the always strong Mitchell Hunt rounded out the top five.
When most people think about restrictor plate racing, they think of the name that made it famous, Earnhardt. So it is no surprise to see Dale Earnhardt Jr. earn the third most points on the week (300). Earnhardt ran one race, he sat on the pole and won, leading 65 of the 70 laps. Jameson Spies and John Gorlinsky rounded out the top three.
With drop weeks now going into full affect, the points are beginning to tighten up. Jim Caudill Jr. still leads the points outright from Josh Berry, with PJ Stergios still in striking distance. Kevin King sits fourth, and the very quiet, yet strong Marcus Lindsey is hanging on to the fifth position. Sixth through eighth you will find NASCAR iRacing World Championship drivers Jeremy R Allen, Daniel Pope II, and Brad Wright. Dale Earnhardt Jr. stands ninth while Brandon Buchberger rounds out your overall top ten.
Points leader Caudill had this to say about Talledega, and the future of his season, "First of all, it is a huge relief to get through Talladega with a good amount of points, and believe it or not, no incidents.  My plan for the next two weeks is, more or less, to prepare for Richmond as much as I can.  I know there will be some high points races that week so I'm not going to let my guard down, even with the solid points lead that I hold right now.  I don't think I will be racing at Infineon just for the fact that the probability of improving my points total is very slim.  So, I plan on attacking Richmond in the same way I have attacked the rest of the racetracks this season.  That is to try to lead the most laps and win the race.  If I can do that, then the points will fall where they may.  See everybody at Richmond!"
Although the season is beginning to wind down, the intensity is starting to pick up. Many hopefuls are still alive in their attempt to be the first batch of drivers advancing to the Pro Series later this year. Next week will throw a wrench into the situation, however, as they will be forced to overcome the daunting task of Infinion. This 12 turned tricky road course will test drivers in ways they are yet to be tested. Who will be first across the line, and who will be stuck in the sand trap? Be sure to read next week as inRacingNews sorts it all out.
---
You may also like...
---