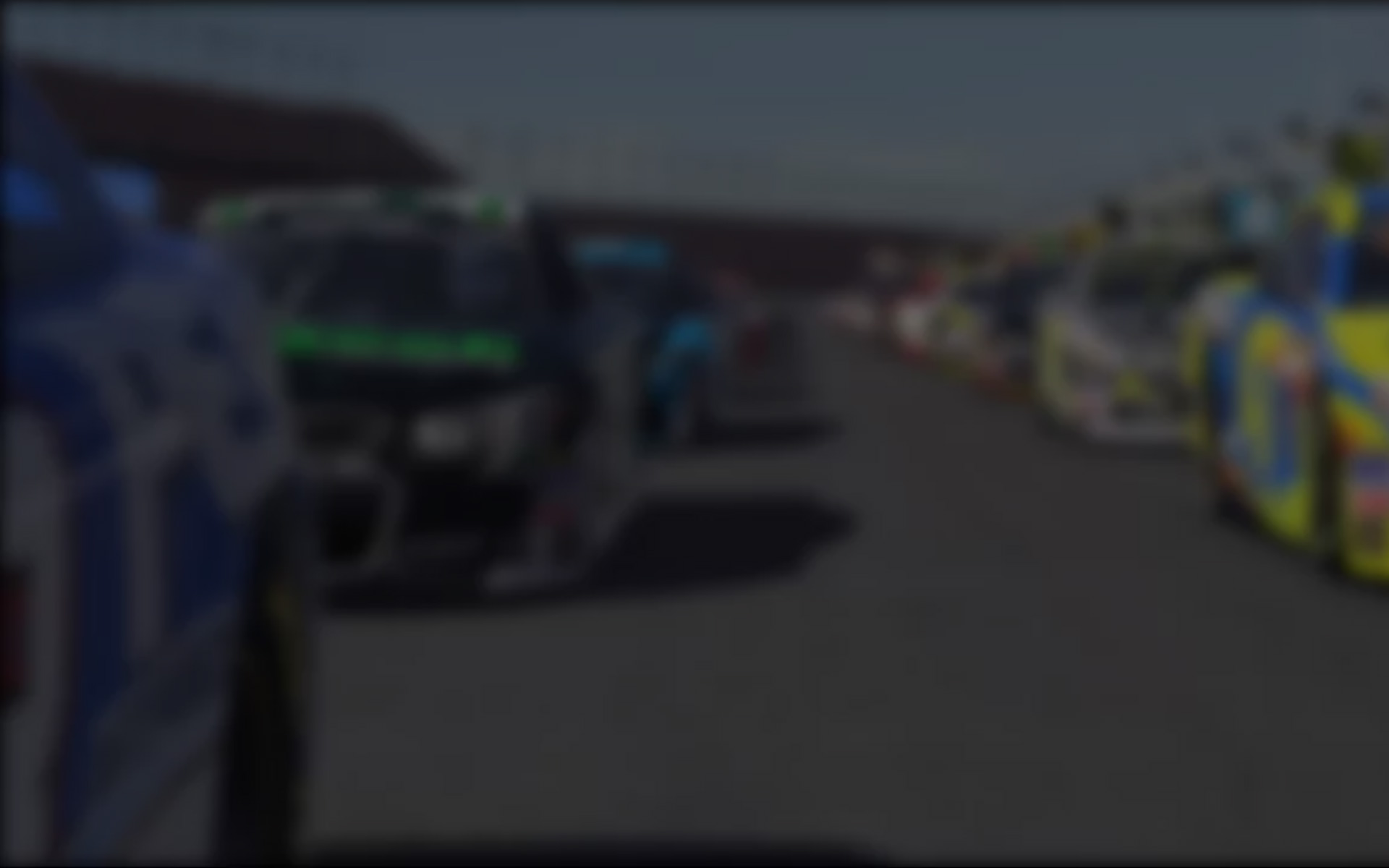 March 3rd, 2011 by Steve Myers
I can't really remember being more excited for spring than I am this year. We have had a winter to forget here in the Northeast of the United States which included so many storms I have lost count. We legitimately had difficulties rolling out some of the updates this past season because heavy snow prevented us from getting in to the office.
Needless to say having the racing season kick off is a welcome sight around here even if it is just a tease of warmer temperatures heading our way. It has been an exciting NASCAR season already with a terrific showing by our fellow iRacers in Daytona, and in particular Dale Jr and Landon Cassill in the Nationwide race and Trevor Bayne and Bobby Labonte in the cup race. You have to be happy for AJ Allmendinger now as well sitting 4th in the points after Phoenix in the Sprint Cup series after the turmoil that team went through last year.
Our virtual Championship seasons are off to an exciting start as well. I am a Greger Huttu fan but I have to admit I was thrilled to see Jesse Nieminen capture the win at Spa, not to mention all of the new names in the top 10. I shudder to think how much preparation Mr. Huttu will put in for round 2 after legitimately losing his first race from his home cockpit. It was also nice to see some new faces up at the front of the field in the NASCAR Daytona race as well. It appears the new drivers in both series are bringing something to the battle!
One exciting footnote to the start of our Championship seasons is that our broadcasts have set back-to-back records for the number of viewers. The PSRTV guys continue to put on great broadcasts and really have done a terrific job in helping to legitimize these series and allow us mere mortals a chance to enjoy them.
By this time I am sure most of you have seen the two new Premier Series we have launched with INDYCAR and GRAND AM. This is an exciting development for the community not only because this gives more members a chance to compete in a "Pro" level series but it also speaks to how far iRacing has come in the real racing world. It is becoming easier and easier to convince partners that what we are doing is relevant to them and the iRacing brand is starting to become a recognized name in the garages and shops across the world. I expect we will have more of these partnerships to announce in the future as well. You would be amazed at how many phone calls or emails I get now from tracks in particular who want to be included in our service. Trust me when I say that this is a complete change from when we started this process seven years ago when we had to pretty much beg people to work with us.
On the production side of things we will be releasing Okayama International in the next build with Suzuka to follow in a month or two after that. Okayama will be a FREE track included in the base package that every iRacing member receives. We plan on scanning Iowa as soon as the snow melts and have slotted that into the production queue to hopefully be completed before the August Nationwide race. We will be scanning Interlagos at the end of March so I expect it will be released by the end of the year. We are also already chipping away at Oulton Park and Mosport Oval with their release dates TBD. When we build the Mosport Oval you will get it FREE if you own the road course and they will be bundled together for new purchases.
I tell you all of this knowing full well that some of you will go to bed tonight cursing my name because Zolder, NJMP, Oran, Kentucky, etc are not listed for the near future. We are working as quickly as we can to produce these tracks and there are a lot of factors that go into when and why tracks get built when they do.
The next build will include the new JR Motorsports Nationwide car which we scanned last winter. This car will be FREE for those of you who currently own the Class B Impala and will be packaged with the old car for those that have yet to buy it. We have an exciting contest with this car planned for its release if everything comes together like we plan. The next car that will be completed after the Nationwide car is the Ford GT to be followed by the HPD LMP2 car.
I don't have a time table for either car but I would make a guess that they'll both be ready in time for Season 3.
Moving on to some of the ongoing engineering projects we are working on… I will remind everyone that just because I write about it in this blog does not mean it will be done anytime soon. Case in point, the first pass at damage repair… It was our intention to have this completed for the COT and FW31 for the start of the season but we obviously missed that. Testing and tuning took much longer then we anticipated and we also decided to do the damage for the rest of the "Premier" series vehicles. The first pass of damage repair for these vehicles will be released hopefully before this blog goes live or in the next week.
Our Mostly Evil Kiwi will continue to work on damage repair over the season for the remaining cars and on the communication systems for the damage repair process.
Eric and Ian have been busy at work applying the still unfinished tire model to a handful of our existing cars to get more feedback to Dave from the testers. The cars in testing right now are the class A Impala and Silverado and the new Nationwide car will go into testing this week. We have the new model on many more cars internally right now to test as new code is implemented by Dave and so far things look pretty good. There are still no guarantees that we will be able to have any of these cars in the next build but we are working hard on them. Dave has done a brief interview on the tire model development in the latest iRacing TV episode so you should make sure to watch it.
The cars in testing right now are the class A Impala and Silverado and the new Nationwide car will go into testing this week.
David Tucker has been hard at work on our telemetry API for an exciting project to integrate our data into a to-be-announced 3rd party telemetry application. We are going to be storing telemetry data in our replay files now which can then be loaded into this telemetry application. As of right now it looks like we won't be able to sync the actual replay video with the application but we are working on that. There are some community projects out there though that look likely to be able to do this. At any rate it's a pretty robust application which will allow you to see wheel speeds, corner ride heights, shock deflections, longitudinal and lateral G's, and potentially much more.
David has also done work with the API to now allow you to have multiple connections simultaneously so those guys looking to have working gauges on the motion cockpits should be happy!
Our FMod development has also made some great strides. Our sound engineer just this week finally has a custom build that will allow him to start creating sound sets using the Fmod design tools for use in our sound engine. I am excited to see how this starts transforming what we hear in the sim. He will likely start with the tire samples and then move on to the cars' engine sets. Aussie Greg Hill is relentless so he will be badgering us daily to give him more things to play with in the sound engine.
We have an exciting project started to add Heat Racing to our hosted racing functionality. The quick explanation of this is that an administrator of a "tournament" will be able to link multiple sessions together to be able to advance drivers to a new session based on the results from the previous sessions. These competitions can happen in a straight shot or over a matter of weeks if the administrator likes. The administrator will also have the flexibility to determine how many drivers advance and how they are gridded in the later rounds of the tournament.
Shawn has continued to plug away on graphics optimizations for our engine and also just completed a project that will allow us to build the tunnel/bridge at Suzuka. The next big project he is going to tackle is how to light the tracks with headlights from the cars. This will allow the art and production guys to work on a night track for road racing, most likely starting with Sebring. We have also begun work on animating the driver in remote cars and may have this implemented in a car or two by next season. Full in-cockpit animated arms being the next logical step in this process.
The web team has some interesting projects there are working on as well. We will finally have the first pass at an achievement system go live in the next build. This will reward members for things like, the "Hard Charger" award which will be awarded by starting in the bottom 10% of a race field and finish in the top 10%. Also a reward called "Classy" which is awarded if you participate in all car classes for 8 weeks each in a multi-class series. Another fun one is the "iLet You Win" award which you receive if you beat an iRacing employee in a race. Another award group is called the "Safe Driver" award which has three levels. Level one is for a single incident free race, level 2 is for 3 consecutive incident free races and level 3 is for 8 consecutive incident free races. There are many more on the list but the intention is to create some challenges for everyone in the service, not just the elite drivers.
One longer term project the web team is working on is an integrated chat system on the member site. This functionality will be very much like the system that Facebook uses on their site. We think this will be another exciting way for the community to interact with each other on the website and to further ruin work productivity around the world.
Another way we plan on trying to "open" up the service is to allow everyone to participate in practice sessions for official series regardless of license class. This will be something we can set by series so I don't see us allowing this to happen in the Premier and World Championship level series.
This is just a sample of what we are working on at this time and as always things can move on and off this list over the next few months. I think all-in-all the next two seasons of builds are really going to add some terrific functionality to the sim and website.
And to sign off I want to thank all of our loyal customers for their continued support. You guys are the ones that allow us to do this for a living and we are thrilled to come to work every day to try and build a product that you are excited about and feel is worth your hard earned money.
---
You may also like...
---
---