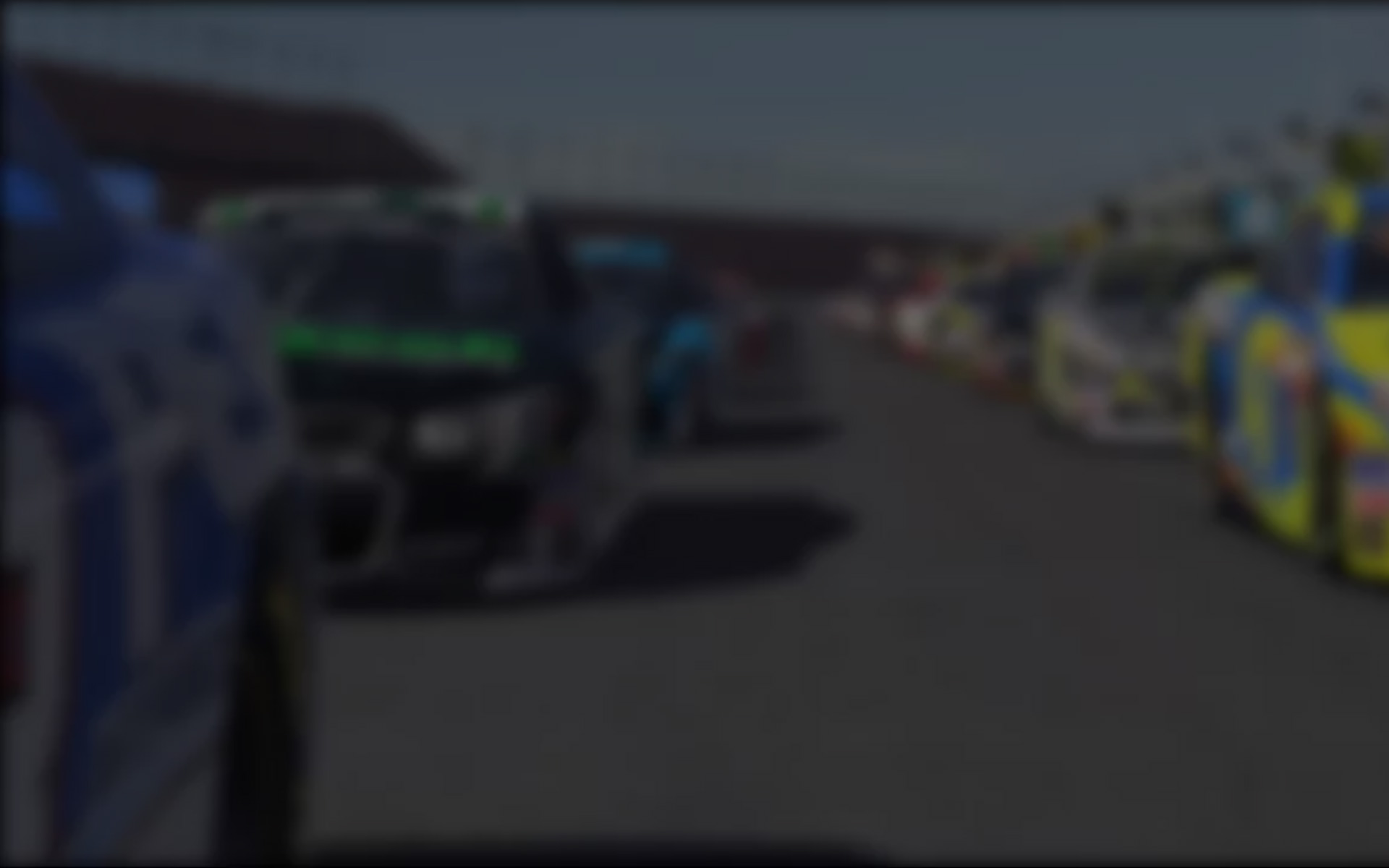 March 28th, 2017 by David Phillips
Sim racers around the world have been looking forward to getting down and dirty ever since iRacing announced plans to develop its dirt racing feature.  Now that dirt racing is a reality on iRacing, it's important to understand that racing on digital dirt differs from sim racing on virtual pavement in significant ways.
Who better to explain some of those differences than Tyler Hudson?  A two time iRacing Daytona 500 winner and 2013 NASCAR PEAK Antifreeze Series champion, the Brandon, MS resident also has plenty of real world experience racing on dirt having run a full Late Model season at Jackson Motor Speedway as well as scores of Street Stock and Mini-Stock races, not to mention besting all comers in the dirt portion of the 2014 PEAK Stock Car Dream Challenge.
Since joining the iRacing staff as Competition and Customer Service Associate, Hudson has been deeply involved in the testing and development of the iRacing dirt tracks and cars.
As with pavement cars, iRacers can purchase dirt cars at any and all performance level, but Hudson advises dirt track newbies to start slowly, so to speak.
"If you're new to dirt you would definitely want to start by doing single car testing sessions with the Street Stock or Legends Cars," he says. "Once you're comfortable turning laps by yourself jump into a practice session and start getting comfortable driving around other people.  When you reach the stage where you feel like you can control the car in traffic, go ahead and attempt your first race.
"From there you have two options: Late Model or Sprint Car.  But both come with what you might call entry-level versions – the Limited Late Model and 305 Sprint Car.  People can choose their career path from there and work their way up through progressively faster versions of each car: Limited Late Model to Pro Late Model to Super Late Model or 305 Sprint to 365 Sprint to 410 Sprint.  Of course, some will choose to do both – which is perfectly OK!"
Regardless of which car you choose, Hudson advises iRacers making the switch from pavement to dirt to be patient – and to bear in mind that iRacing offers a wide range of dirt cars and, just as with pavement, there are some subtle (and not so subtle) variations in driving styles required to maximize performance of each car.
"Sim racers who are used racing on asphalt need to understand that everything is less responsive on dirt," he says.  "In the first few laps of practice or a race on a 'fresh' track when there's loose dirt on top, the Street Stock, Legend and Truck will feel a little sluggish until the track gets rolled in better and the dirt becomes more compact.  On the other hand, the sprint car and the late model will feel very grippy and "hooked up" on these fresh conditions.
"As the track comes-in the cars will begin behaving more like they do on pavement and then you'll want to drive them 'straighter' as the track dries out.  But while the track is coming in, you'll need to turn into the corners earlier and use the gas to rotate the car as opposed to asphalt where you're used to getting on the brakes, then turning.  In general, on fresh dirt you'll want to turn with the throttle and then ease on the brakes.  However, the street stock and the truck are different animals: They require more straight line braking."
"While the track is coming in, you'll need to turn into the corners earlier and use the gas to rotate the car." – Tyler Hudson
Of course, even moreso than on pavement, one of the key skills in dirt racing is being able to read changing track conditions and "chase" the maximum amount of grip available in different racing lines or grooves.  Chasing the track on dirt is easier than on pavement because you can literally follow the changing grooves by watching for the color of the dirt to change.
"After a few laps on a fresh track, the loose dirt will get worn away," Hudson says.  "The groove will get harder and hotter, so there's less grip.  It's similar to pavement where the groove gets hotter and hotter as more cars run laps, and you look for cooler pavement where there's more grip.   With dirt tracks, you can actually see the color of the groove change from dark to light dark, so you need to look for the transition between the lighter and darker track and move your line into the darker, grippier part of the track.
"You want to put the edge of your right side tires on the dark line," he continues.  "But you don't want to run all the way on the dark line because the dirt is still loose there and your car will start to drift off the line.  You want to get just enough of your right side tires on the dark dirt to maximize the bite."
No matter the amount of grip on a dirt track, however, it's hard to position your car with the same degree of precision as on pavement.  Inevitably, that means contact is likely to result when two or more cars are running closely together.
Not to worry – too much.
"When you're battling with another car or two on dirt, you're going to place your car in a vulnerable position," says Hudson.  "It's unavoidable: You just don't have the same precision you have on asphalt.  Add-in another car or two, and they're in the same boat, so to speak.  So you have to accept the fact that there will be some incidental contact.  But that's just part of dirt racing; rubbing fenders is one of the things that make it so much fun to race and to watch."
Rest assured, the iRacing Powers that Be appreciate the fact that, when it comes to dirt track racing, "rubbin' is racin'."   As a result, incident points are cut in half on dirt.  For example, a 4X on pavement is a 2X on dirt while what would be a 2X on pavement is a 1X on dirt.  However, an off-track is a 1X on dirt and pavement.    The safety rating calculation is the same for both dirt and pavement but, because the points are cut in half for dirt, incidents will not have not have the same impact on safety ratings.  iRatings will be exactly the same on dirt and pavement.
To be clear, careless and reckless behavior will not be tolerated on dirt any more than on pavement.  But the idea is to make iRacing on dirt as authentic as possible in all respects, and most assuredly that includes the fun factor.
Check out the following video for additional insights from Christopher Bell about getting around Eldora, Williams Grove and Volusia Speedway Park in a Sprint Car.
---
You may also like...
---