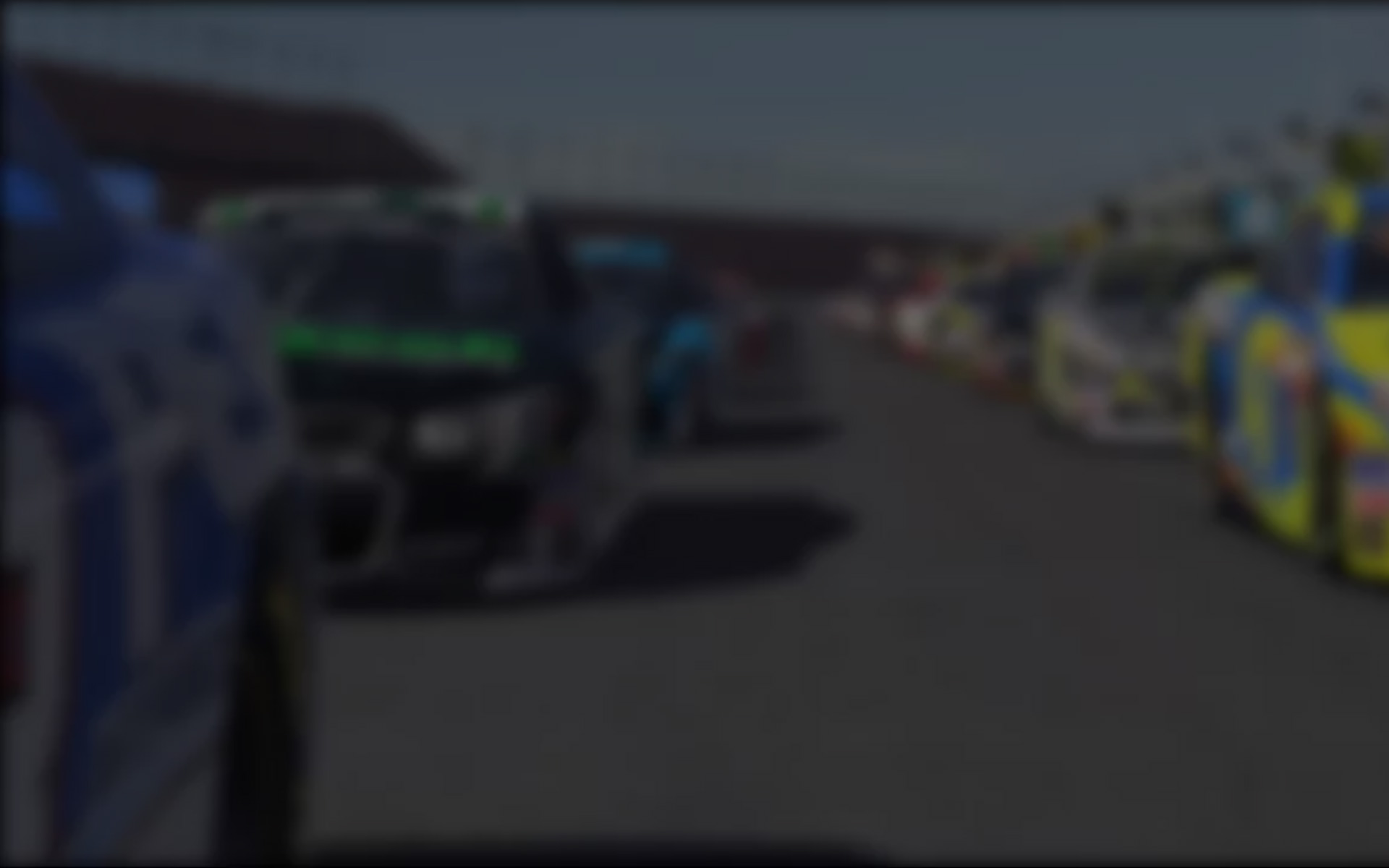 For many an iRacer, winning the PEAK Stock Car Dreams National Series and getting an opportunity to drive a real race car for a major league race team would be, quite literally, a dream come true.  Make no mistake, earning a spot in the 2014 PEAK Stock Car Dreams Challenge driver combine is the chance of a lifetime for Paul Kusheba.  But when he takes to the track at the driver combine it will hardly be the first time the Connecticut-based sim-racer will find himself behind the wheel of a real race car.
After all, Kusheba already has a trophy case full of hardware from his days racing go-karts and Legends – including the 2013 Waterford Speedbowl championship – and is making his debut in the cauldron of Northeast SK Modified racing this season.
"My father saw an article in the paper about a local road course – Norwalk Karting – and asked if I wanted to give it a try," says Kusheba.  "After my first go-kart race at five years old I was absolutely hooked.  That little track was where a lot of drivers got their start.  I have pictures of me and Parker Kligerman, Scott Heckert, Dylan Kwasniewski; it's awesome to say your first race was against those guys."
Kusheba went on to win more than half a dozen karting championships before making the jump to Legends at age 14.  The following year, a crash that resulted in a broken left knee indirectly led him to the PEAK Stock Car Dreams National Series title.  A member of iRacing since 2009, Kusheba started pursuing sim-racing with a passion while recuperating from his injuries.
"About a week after the surgery for my knee, I propped by leg on a garbage can and started iRacing with one foot," he laughs.  "Since I couldn't go to the track, I would do iRacing almost every single day.  That's when I got hooked.  I loved it.  It helped me get through my recovery.  When I got back to the track the next year I was confident, 'cause I'd been racing Legends cars on iRacing."
Confident.  And good.  Kusheba won his second time out that year and went on to win the 2013 Speedbowl Legends crown.  Advancing to SK Modifieds figured to be the big news in Kusheba's racing career this year  . . . until the advent of iRacing's PEAK Stock Car Dreams National Series and the chance of a place in the 2014 PEAK Stock Car Dreams Challenge.
"I saw there was a huge prize on the line and I knew drivers like Ray (Alfalla), Byron (Daley) and a bunch of other DWC and Pro drivers and plenty of other really good Class A drivers were going to be participating," he says.  "I mean it's an absolutely huge opportunity for anyone.  I really can't thank iRacing and PEAK enough for teaming up to create an opportunity like this, not just for me but for every iRacer.
"Once I saw the prizes posted in the forums AND I saw it was a fixed set-up, that kept my motivation going because it was just driver against driver.  It was all about the practice you had to put in because it was just that one setup, so all the practice you did transferred into the race itself."
If all of Kusheba's practice didn't make perfect, it came pretty close.  He got off to a strong start in Week One with a pair of wins at Iowa Speedway, took two more wins in Week Two at New Smyrna and was never headed; which is not to say he never looked back, not with NASCAR PEAK Antifreeze Series studs like Alfalla and Daley in his mirrors.
"It was awesome racing against those two for most of the season," says Kusheba. "There was a race — I believe it was Thompson — where Ray and I absolutely went at it; side-by-side for probably a good five or six laps going back and forth.  It was hard racing, but at the same time, clean racing.  We got into each other but that's short track racing.  If you get into someone's door and still race side-by-side and at the end both of you say 'Good race' that's what it's all about."
If Kusheba's strong suit was the short tracks, a case can be made that he actually won the series title on the big tracks; not by trouncing the opposition but by exercising "damage control."
"I definitely love the short tracks on iRacing, and it shows," he says.  "The bigger tracks are where I lacked and where Ray gained on me.  Rockingham, Darlington, Chicagoland, Charlotte – I made sure I put in extra hours, extra laps.  I knew I wouldn't have the upper hand, but I wanted to make sure I wouldn't fall too far back.  I was hoping I could finish top three instead of, maybe, fifth.  The difference between a third place and a fifth place was a huge point difference, it was so close."
In the end, Kusheba earned five his 21 wins at Chicagoland and Charlotte, and his overall total of 1714 points placed him decisively – if not comfortably – ahead of Alfalla (1594) and Daly (1573) in the race for the PEAK Stock Car Dreams National Series.  Thus he will join 17 others – including fellow iRacer 2013 NASCAR PEAK Antifreeze Series champion Tyler Hudson — in the 2014 PEAK Stock Car Dreams Challenge driver combine.
Having successfully managed his strengths and weaknesses in the PEAK Stock Car Dreams National Series, Kusheba is plans a similarly strategic approach to the driver combine at Charlotte in June.  The key is practice, practice, practice . . . and staying loose.
"It's definitely hard to approach something like this," he says.  "It's something I've never done before.  I was reading all the modules they have – I'm definitely going to go to my local indoor kart track and get some practice.  I'm definitely going to go on iRacing and learn that road course – because there's a road course module – and I'm definitely going to run the Legends oval with the National car, just to familiarize myself; maybe work on pit stops because that's another one of the modules.
"It's such a huge opportunity, but I can't let myself get too nervous.  I mean you have to stay really humble, let everything run its course . . . and do everything you can to make sure you do your best."
If the past is any barometer, Paul Kusheba's best will be plenty good.
---
You may also like...
---