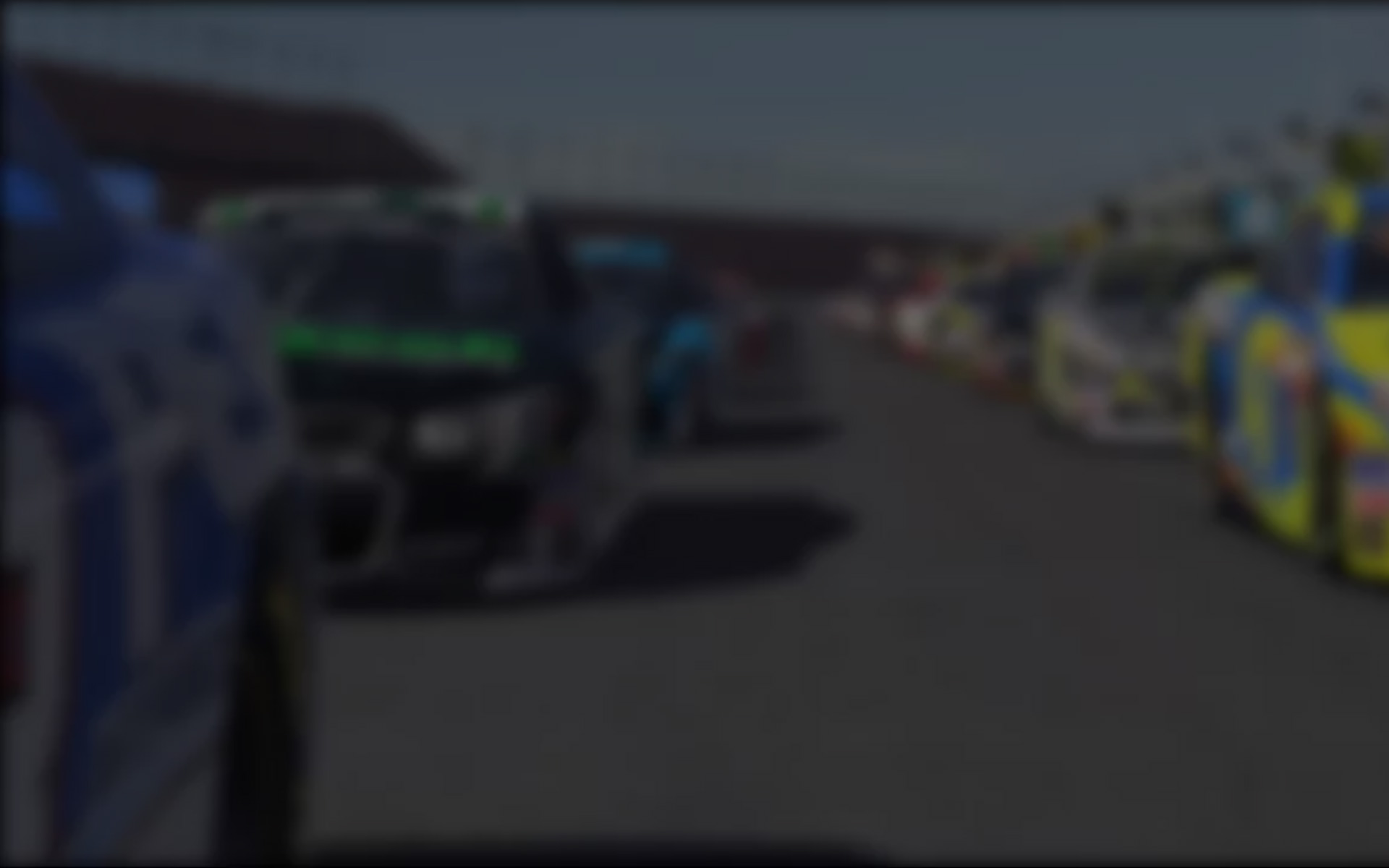 The 2010 Season Three spec Racer Ford series is off to a good start, with 470 active online racers at the end of Week One action at West Virginia's scenic Summit Point Raceway.  The top three overall points leaders are all from Division One, with Piotr Wach on top with 149 points, followed by Gaston Taberner with 147 points, with Richard Crozier in third place overall with 140 points.
Matthew Tucker is the leading Division Two sim racer at the end of Week One, with 133 championship points, followed by Jerry Burkacki with 117 points, and Fabio Martins at 111 points.  In Division Three we have Tim Bone as the Week One leader with 120 championship points, Oliver Geyer in second place with 111 points, followed by John Kennelly in third with 108 points.
Division Four features a close race among the top three drivers, with Jack Kloeber leading at 128 points, followed by Fabian Jastremski at 120 points and Elis Jackson with 115 points.  There's also a strong battle in Division Five where Michael Pollock leads with 109 championship points followed by Eric Quintin and John Pappas with 99 points apiece.  The fierce competition doesn't stop there, as Felipe Andre is in fourth spot with 86 points, followed by Popa Alexandru-Cristian and Tim Adcock tied for fifth with 80 points each.
Things start to spread out a little bit with the Division Six competition, with Juan Martin Alfonso leading with 107 points, followed by Jiri Machaceck at 95 points, and Jeff Auger following closely in third-place with 93 points.  The competition is a bit closer among the Division Seven drivers, with Jacob Desmarais leading with 96 points, followed by Robert Kotcher at 90 points, and Kevin Coronato at 87 points tied with Robert Pollock Jr. in third and fourth place.
Magnus Bjorndal is looking like an early candidate for "overachiever of the week," earning 104 championship points to take an undisputed lead in Division Eight, giving him a 25-point lead over second-place Glen Meyers at 79 points, with Madison Down in third place with 72 points.
Division Nine looks like it's shaping up to be another close division, with Tony Grau leading with 73 points, followed closely by Mark Cossins with 71 points, with Carlo Bellini rounding out the top-3 for the division with 60 points.  In Division 10 we see Fred Meyers leading with 76 points, Kevin Ramm in second with 70 points, and Kwame Adjei with 65 points.
The Season 3 Rookie Division (Division 11) looks like it might be populated by a bunch of new, fast, over-achieving Rookies, with Michael Meadors leading with 82 points and one win to his credit, followed by Sean Connolly in second place with 76 points and one win to his credit in two starts with only 14 laps completed due to a "DNF" and no laps indicated in the second of his two starts in Week One.  Scott Pultorak is in third place even though he's tied with Connolly with 76 points after two starts and no wins.  Billy Davis and Jan Grodowski deserve honorable mentions for rounding-out the rest of the top five spots in the Rookie Division with 74 and 72 points respectively.
At the end of Week One, Season Three participation seems to be on-track to equal the Season Two participation for the Spec Racer Ford series, with the 470 Week One participants in Season Three easily exceeding the 448 Week One participants in Season Two.
The Week Two schedule will feature a stop at Lime Rock Park in the scenic Northwest corner of Connecticut.  Every iRacer should be familiar with the Lime Rock road course, which is one of the two tracks featured in the Rookie Solstice schedule.  That makes Week Two of the Spec Racer Ford series an ideal entry point for anybody interested in getting their feet wet in the Advanced Rookie road racing waters.
Both Lime Rock Park and the Spec Racer Ford are base content, which means that every iRacing member owns the track and the car already, so all that's required to participate is a Rookie license with a 3.0 Safety Rating (SR).  If you meet the Rookie 3.0 licensing requirement and you've been wanting to give the Spec Racer Ford a try, come on out to Lime Rock Park during Week Two and give it a try.  Just tell the officials you're with inRacingNews.com and you'll be guaranteed a spot on the starting grid . . . but make sure you get in a few practice laps first, and be careful at T1/T2, T5, and T7.
---
You may also like...
---