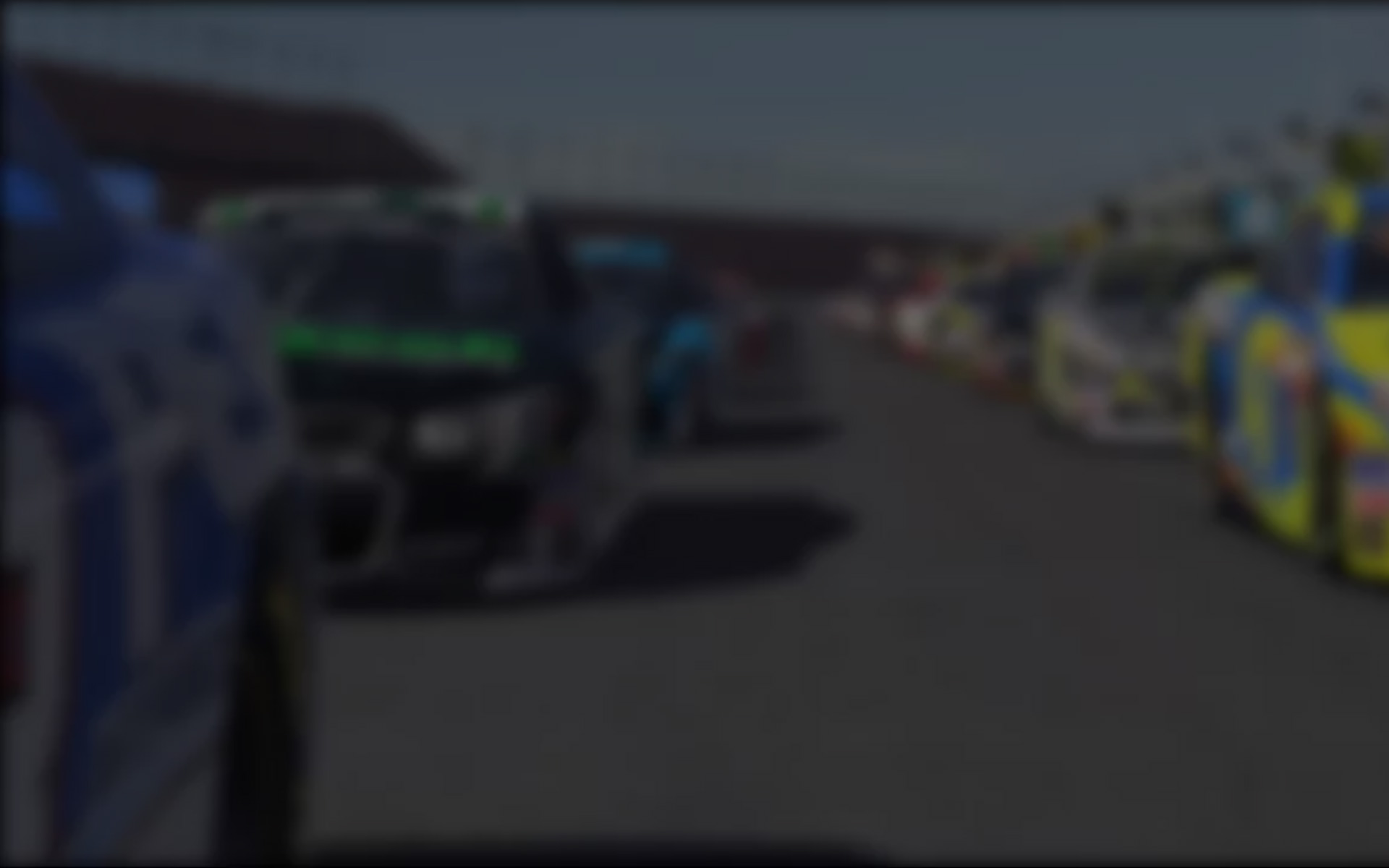 Week 10 of the iRacing Star Mazda championship took the competitors to what would inevitably be the track which provided the most on throttle action throughout the whole of the season; Lime Rock Park was up next. The track located in Lakeville, Connecticut, USA, is an incredibly short, 2.41km circuit which features only 7 turns – six of which are right handers. Considering its short length it does host high profile events; the most high profile in modern times being the Tudor United SportsCar Championship.
16 drivers headed to the up to North East USA to tackle this fast and furious track; Radicals Online Wyatt Gooden took yet another pole position as Vortex Sim Racing's Justin Brunner lined up alongside him on the front row. For Gooden his pole position accounted to nothing, a faulty clutch sent him off and running about 3 seconds before the lights switched to green. Having a stop and go penalty to serve on a track which has lap times at sub 48 seconds Gooden was certainly out of the running to be victorious at this track. For Brunner this gifted him a chance to gain his first SOF win of the season, although he had a hard charging pack right behind to keep at bay.
Glacier Racing's Joonas Puhakka had a superb qualifying up in third position, although his efforts from qualifying were totally wiped out as they exited Big Bend. Puhakka got loose and slid in to the infield grass, almost wiping out James Barr's front end as he went. Maybe it was a factor of cold tires, but was unfortunate nonetheless; although what happened next could raise a few eyebrows. Puhakka did regain control of his Pro Mazda as it skated over the grass and brought it back to the track at turn 4, albeit by cutting out turn 3. As the Finn re-joined the track Harley Lewis was on the outside of a two wide situation, which ended up with Lewis collecting Puhakk's rear end just as he re-entered the tarmac surface. It ended both of their races early in the outside barrier of turn 4 and I'm sure Lewis wasn't best pleased.
By lap 7 Brunner had the race wrapped up – permitting he kept it on the road – although behind him positions second down to fourth were all up for grabs. Lewis Gillett was leading Barr and Wojciech Rabsztyn. For three laps straight Rabsztyn had been breathing down Barr's neck; finally come lap 9 the UK&I driver managed to instigate a move just before they reached The Uphill. Barr made a slight mistake as they exited The Right Hander which sent him slightly wide in to the grass thus losing speed to give Rabsztyn a good enough run on him to pass. Barr hadn't given up, he managed to repay the favour and gain third position back a couple of laps later.
With 6 to go Gillett hadn't managed to shake his two rivals off his back, Barr was trying to attack for second position down the front straight in an attempt to give Vortex a 1-2 result, but attempting to pass it had its consequences: Gillett was defending hard and not giving in easily, Rabsztyn took this opportunity to counteract Barr's attempt and pass the American around the outside of Big Bend. This move was made easier as Barr's run was cut off and he lost a tonne of speed and momentum, so rather than gaining positions up to second, he dropped one down to fourth.
The race was more like a three horse race for second rather than a sixteen horse race for first! The field happened to be spread out quite a lot from the outset of the race, but it didn't put a dampener on a solid performance from Brunner. The Vortex driver took home a week's high 212 points from the 3399 SOF and finished 6.7 seconds ahead of the pack headed by Gillett. Rabsztyn came third whilst Barr finished fourth. Marck Montaner Font stayed out of trouble and brought his Pro Mazda back in fifth position. Wyatt Gooden salvaged tenth position, but even with this poor result by his standard, has a commanding lead in the championship with only two weeks remaining.
Next up is Virginia International Raceway, only time would tell if Oak Tree corner will claim anymore Carbon Fibre!
---
You may also like...
---