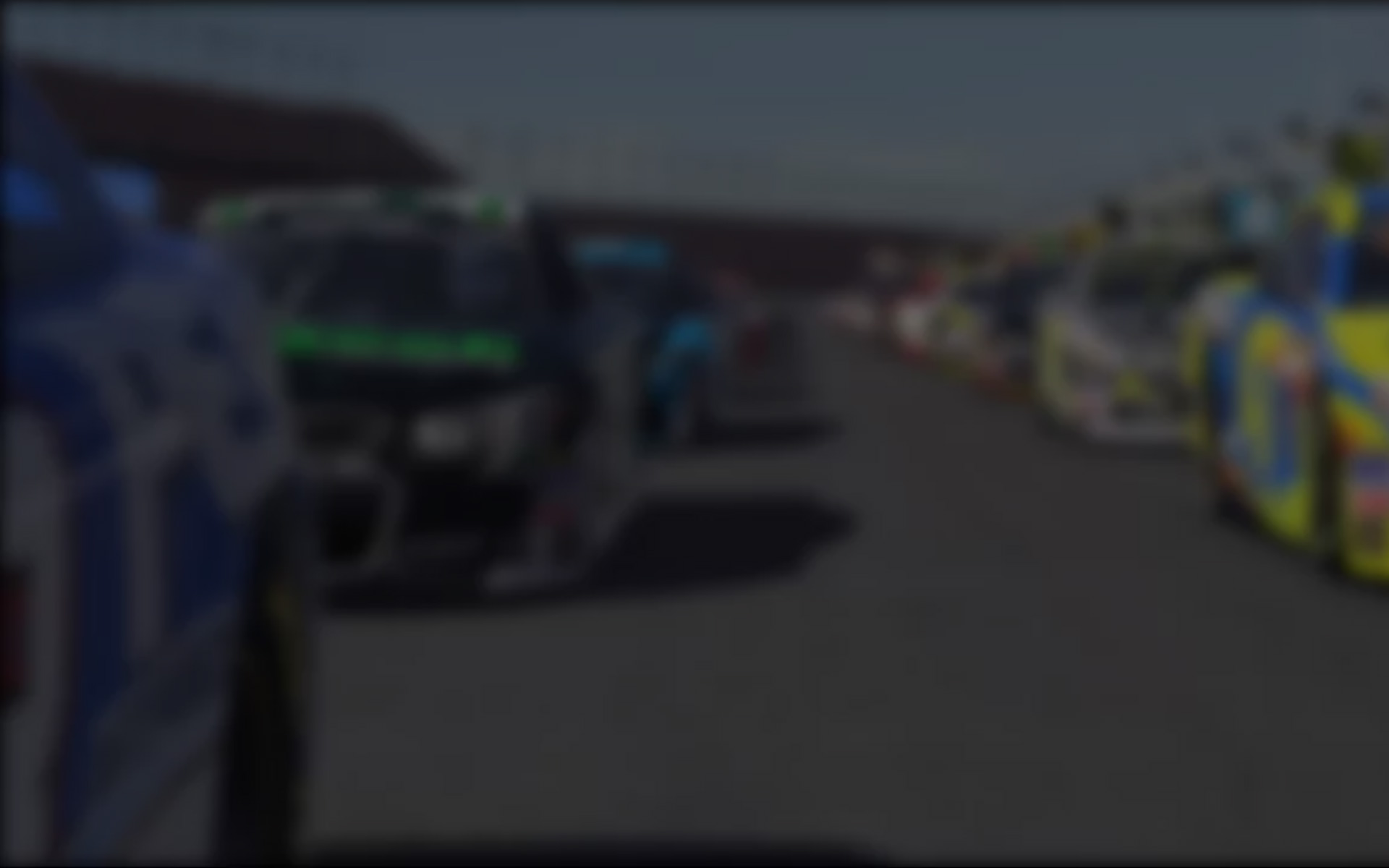 Overcoming a mid-race collision in his Dallara IndyCar, Greger Huttu scored his tenth iRacing Drivers World Championship Road Racing (iDWCRR) victory from as many starts to head the title standings by 84 points. The only sim racer to have iDWCRR pole positions and wins to his name, Huttu executed a two-stop strategy for the 60 lap race at the Brands Hatch GP circuit to collect the chequered flag by a margin of 21 seconds.
"In the race I was surprised to be able to pull away so quickly," shared the Team Redline driver, post race. "I didn't know how much fuel the other guys had at the time but I thought they must be heavier. I went for a lighter fuel load and three even stints of 20 laps for this race. After my first stop on lap 20 I came out in a good spot, a few seconds behind Ben Cornett. I think someone spun in front of him though, and I caught up to him. He let me by, which was nice! There was quite a lot of traffic during the second stint and it took a while to get clear of it all."
The aforementioned traffic proved to be a tough test for the iDWCRR points leader, with Huttu collecting damage after being tagged in the right rear by a back marker attempting to unlap himself. "Approaching my second stop on lap 40 I saw that I'd probably come out in front of the group battling for second," added Huttu. "I did, and there was also the lapped car of Derek Wood right behind me. He went for a move into the hairpin but couldn't make it stick on the inside, so we collided. I got damage from that but luckily not too bad, and I was able to continue. The car wasn't turning properly anymore but I only lost a few tenths from it. I had well over a 20 second lead on the last stint and the track also seemed surprisingly empty so I was able to take it easy. Ten wins from ten races is nuts and I didn't expect anything like it. I just have to try and get some good finishes from the next few races."
Earning his fourth podium finish of the season, Luke McLean claimed second position after leap-frogging Richard Towler during the second round of pit stops. The shy Australian had started the race on the front row of the grid, but a pass by Towler on the opening lap demoted McLean to third position, where he stayed until 15 laps to go.
Claiming third position in a closely fought battle to the finish, Towler was grateful for his podium spot after struggling with technical gremlins that have plagued his season so far. "I just had no pace from the drop of the flag," proclaimed Towler this week. "But it was an interesting race, the two stops really mixed things up with Luke going longer. My pace was so off, I was lucky that other people had problems which allowed me to still bring it home in third, as Shawn [Purdy] and Aleksi [Elomaa] were really quick too."
Pushing Towler all the way to the chequered flag, Orion Racing's Illka Haapala ran out of laps in his bid to take his maiden podium of the championship, finishing eight-hundredths behind the Englishman. "On the last pit stops Luke was able to leapfrog Richard and I almost managed that as well," Haapala told inRacingNews. "We went side-by-side for a few corners again as I came out of pits, always fun, but I couldn't make it stick. I spent the rest of the race trying hard to make some sort of passing attempt but Rich was quick enough in the corners that mattered. Was very fun though, just frustrating. I would have appreciated a mistake or two. I have mixed feelings about fourth place finish. I would have had the pace for a better finish but I never had a clear track. I can blame my qualifying for that though. Maybe next time."
Collecting his third top five finish of the season, Shawn Purdy was thankful for some good fortune after bringing his bruised Dallara Indycar home. The Orion Race Team driver collided with Richard Crozier on his thirty-seventh lap around the Brands Hatch GP course, damaging his suspension in the process, but a penalty for Aleksi Elomaa gave the Canadian an unexpected boost towards the end of the race. "I lucked into fifth as Elomaa had a penalty for unsafe pit entry," offered Purdy. "Somehow I still managed a 1:12.0 lap out of the bent car. I don't know how, but Elomaa was pushing hard to catch back up to me, and I had to push it as hard it would go. It could have been worse I guess. Happy with a top five."
Making his debut in the iDWCRR for round ten, Elomaa made an immediate impression on the Championship after finishing sixth in his opening foray. The Scandinavia club member had started from fifth position, and looked set to finish there, but a holding penalty in the pits saw him drop out of contention. "I'm not sure whether I should be happy or disappointed," Elomaa mused. "I went to the pits on lap 25 and was able to catch the McLean train in front of me. Luke was running a full tank again so he was much slower than me, Ilkka and Shawn. I was able to get in front of Ilkka before my second pit stop on lap 45. Unfortunately I went wide on the last corner when trying to get into the pits so Kaemmer gave me a penalty which ruined my race."
Despite his seventh place finish, Ben Cornett left Brands Hatch the unhappiest of the World Championship field. The Australian finished the race with 23 incidents to his name, the fourth highest of the weekend. "Comfortably the most appalling race of the season so far in terms of driving standards," shared an unimpressed Cornett. Staying relatively clear of trouble, however, Cornett's countryman Darren Marsh overcame a poor fuel strategy to secure his eighth top ten finish of the season. "I didn't even think about my pit strategy so I completely screwed it up," confessed Marsh. "I had about five laps more fuel than I wanted after the first stop and finished the race with 31 litres. It didn't really matter because I had a big enough gap."
Podium Assault's Marc Payne took his second top ten finish this season after consolidating a ninth place at the virtual Brands Hatch, and Payne's team-mate Ian Lake took his first top-ten in the championship, fighting off the likes of Daniel Almedia and Dario Frattini.
With ten rounds of the iRacing Drivers World Championship complete, Huttu holds an 84 point lead over Towler, with Ben Cornett a further 72 marks adrift. Following his fourth place finish, Illka Haapala is just eight points away from third in the championship, although the Finn will need all his guile to hold off Bastien Bartsch, who is nine behind after missing the racing at Brands Hatch. Next the online racers will return to North America on July 10 at Mosport International, where they will have another chance to challenge Huttu's dominance.
---
You may also like...
---