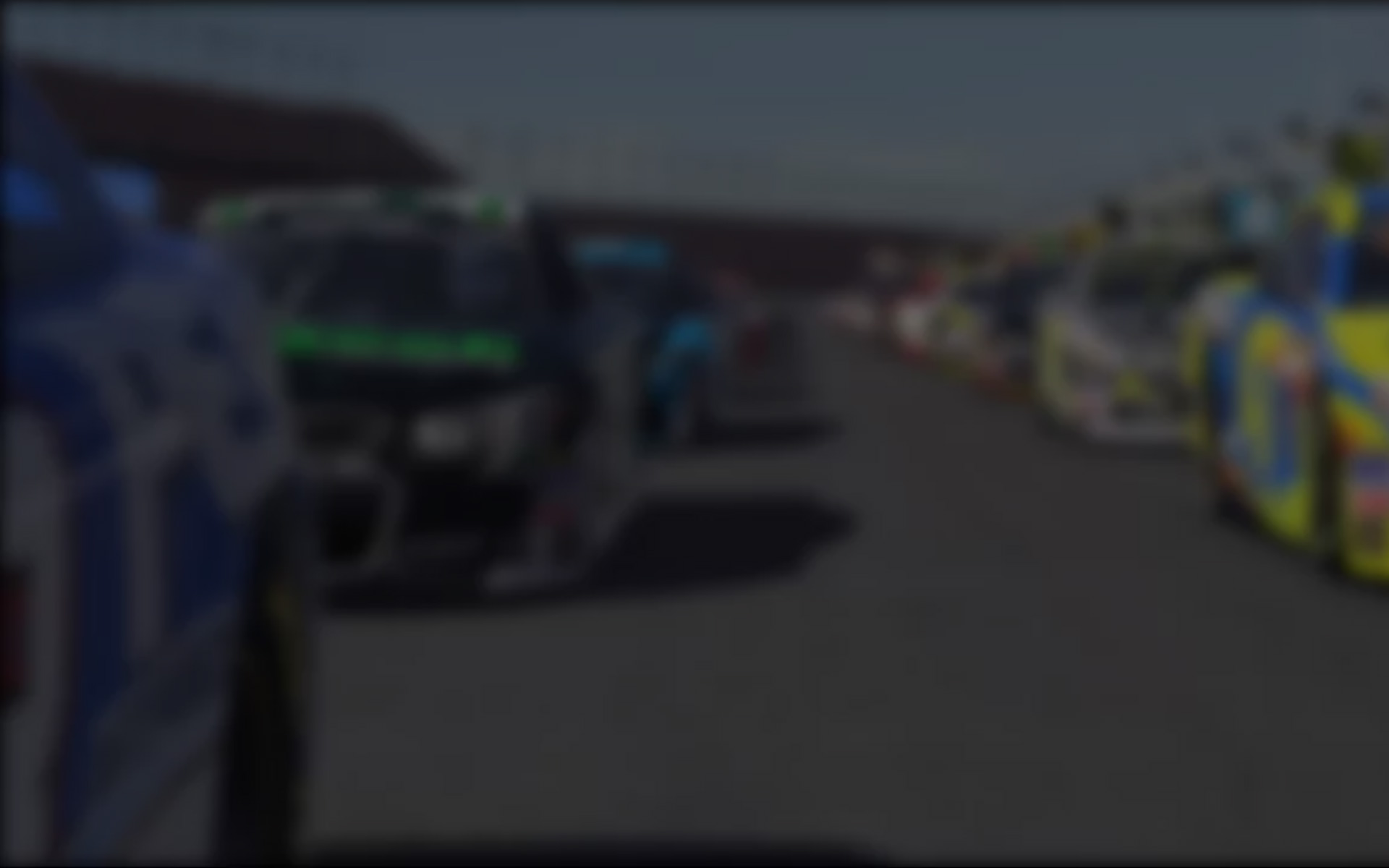 November 23rd, 2016 by David Phillips
The 2016 Mazda Road to 24 Shootout was surely the best of times for Matt Cresci.  After all, the Los Gatos, CA-based iRacer won the Shootout and the accompanying $100,000 scholarship to compete in the 2017 Battery Tender Global MX-5 Cup presented by BF Goodrich Tires.
But while they didn't win, the Shootout was by no means the worst of times for iRacers Justin Hille, Julian Garfield and Pablo Lopez.  After all, while they spent two days at NOLA Motorsports Park driving race-prepared Global MX-5s and learning from some of the most experienced professionals in the racing industry.
Call it a win-win-win-win situation for the four sim racers.
"Working with the professional drivers, analyzing the tons of data from my time on track, was super cool," says Garfield, a student at the University of Kansas.  "I didn't win the Shootout, but I'm focusing on the experience I gained rather than on what could have been."
"I am really happy with my work and improvement," said Lopez, who traveled to NOLA from his home in Spain after earning his invitation to the Shootout through his performance in the iRacing Global MX-5 Combine.  "I met some really epic professionals and learned from them."
"It was really cool just to be invited to the Shootout," says Hille, the Sports Car Club of America's 2016 Spec Miata National Champion.  "You've made it to the top of the mountain.  I learned a lot and was pleased with my performance.  I didn't know Matt (Cresci) before, but he was very impressive: He deserved to win."
"I just came to learn and to have fun," said Cresci, who raced his way into the Shootout via the Teen Mazda Challenge and NASA Spec Miata, and recently earned a degree in business administration at the University of Santa Clara.  "I figured the worst case scenario is that I'd get to spend two days driving a really cool car.  The best case scenario is that it would be a boost to my career."
Indeed, the Shootout will be a boost to Cresci's career – as it was for 2015 Shootout winner (and iRacer) Glenn McGee who recorded an impressive rookie season in the 2016 Battery Tender Global MX-5 Series.  In contrast to McGee who, given his lack of "real world" racing experience, applied his scholarship to a ride with a top team (Sick Sideway Racing), Cresci plans to "invest" his $100,000 scholarship in taking his NASA SpecMiata team (BTM Motorworks) to the next level.
"I'd like to have something more than results sheets to show for the season," he says.  "I'm going to buy a Global MX-5 and partner with BTM to run the 2017 Battery Tender series.   We want to prove to club and professional racers than you can bring a top level club team into pro racing and be successful.  I'm sure we have a lot to learn, but we look at it as making an investment that will pay off big time in 2018."
Garfield represents something akin to the opposite side of the spectrum from Cresci.  The 18 year old came to the Shootout via autocross competition, going undefeated in the 2016 SCCA ProSolo series to earn his sixth national title.  For the time being, at least, his aspirations are to complete his degree in mechanical engineering and then get involved in motorsports from behind the pit wall rather than the wheel.
"I'd like to think competing in the Shootout will help develop my resume," says Garfield, who is contributing to the University of Kansas' Formula SAE program both as a designer and a test driver.  "In the long term I'm hoping to work in the automotive industry.  It would be great if I could wind up with Mazda.  It's a company that shares the same values and goals as me, and it would be fun to work with some of the guys who were involved in the Shootout."
Similarly, Lopez is happy just to have been invited to the Shootout.  A driving instructor at the Madrid Gaming Experience, the Shootout offered him his first ever chance to get behind the wheel of a bona-fide race car – not to mention see his brother for the first time in three years.
"I had many emotions over there, from driving a factory race car, to having a reunion with my brother as I got out of the car after my first session," he says.  "On top of that, some truly professional people in motorsports acknowledged my good work, so I am the happiest ever. I just want to thank iRacing and Mazda for the opportunity."
That feeling is mutual, if Cresci is any barometer.
"Everyone was astonished by Pablo's performance," he says.  "He'd never driven a real race car before and by the end of the Shootout he was within a half second of the fastest times.  And what a great attitude!  I never saw him without a huge smile on his face.  His presence really added to the event for everyone."
"I never saw (Pablo) without a huge smile on his face.  His presence really added to the event for everyone." – Matt Cresci
In contrast to the other competitors, the Shootout represents something of a crossroads for Hille.  After winning the 2016 SCCA Runoffs in SpecMiata and advancing to the finals of the Shootout, the Michigander is debating his next step
"I'd love to climb the next mountain and prove myself at the next level in the Global MX-5 Cup," he says.   "But there's so much promotion and business involved in professional racing.  Staying in SpecMiata will allow me to continue to focus on racing.  Either way, they're both great opportunities."
Of one thing there is no doubt: iRacing contributed to the development of all four drivers, particularly in their preparations for the Mazda Road to 24 Shootout.
"I think about 90% of the competitors used iRacing to prepare for the Shootout," Cresci says.  "Although I've raced the Spec Miata MX-5, I had no experience driving the Global MX-5 so I did a lot of testing on iRacing to familiarize myself with the car.  Not only was the handling virtually spot on, the sound of the engine was a mirror image of the real Global MX-5.   That contributed to my comfort level at NOLA from the moment I started the engine."
"iRacing is the tool," says Garfield, who raced go karts before going "solo."  "The mental pressure is exactly the same on iRacing as in a real race although, obviously, the stakes aren't as high.  Still, my heart rate is the same regardless whether I'm in the sim or on the track."
"You can learn to do fast and consistent laps at track days and at a race driver school," says Hille, "but you really learn race craft racing wheel-to-wheel on iRacing.  It definitely helped me develop my race craft.  Also by running laps at a given track on iRacing you develop a visual memory of the brake markers, apexes.  In my opinion, relying on just visual cues during a 45 minute race on iRacing requires more concentration than a 45 minute race in a real car where you can actually feel what the car is doing."
Battery Tender Global MX-5 Series, Formula SAE, Madrid Driving SCCA solo and club racing, whatever the future holds, iRacing and sim racing will continue to play a big part of the lives of Cresci, Hille, Garfield and Lopez . . . particularly Cresci.
"Barber Motorsports Park, Road America, Watkins Glen, the Indianapolis Motor Speedway road course, Mazda Raceway Laguna Seca . . . five of the six tracks where we'll be racing in the Battery Tender Global MX-5 Cup next season are on iRacing," he says.  "I guarantee you I'll be doing a lot of testing on iRacing in the months ahead."
---
You may also like...
---