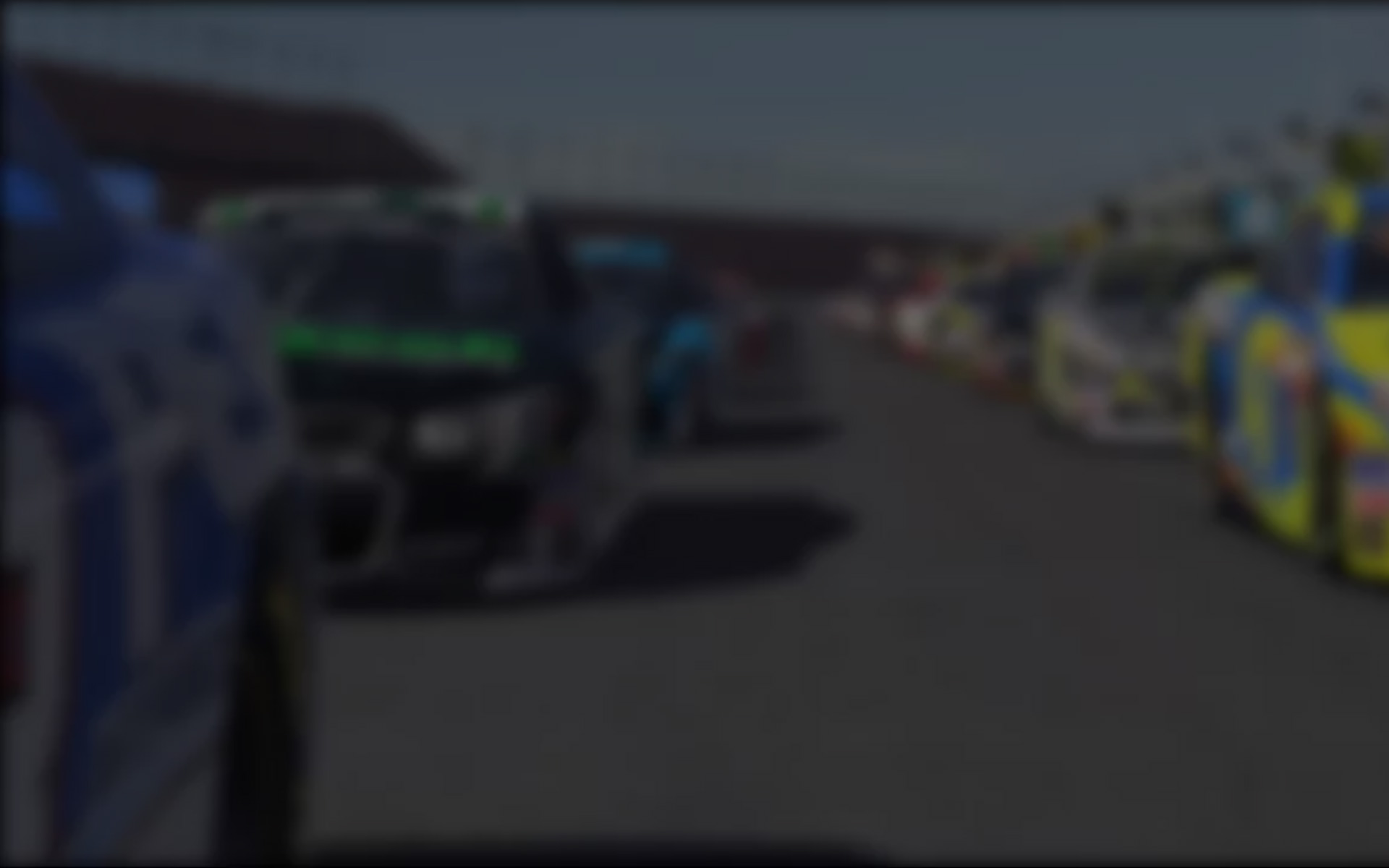 The finale of Season One is upon us, and the iRacing Silver Crown Cup has one of the tightest point battles of any series heading into the final week. Vinnie Sansone and Paul Williams have come within 39 points of series leader Brandon Buchberger ahead of the finale, set for the virtual plains of Homestead-Miami this Thursday. After a dramatic and controversial race at New Hampshire last week, Buchberger has lost tremendous and valuable points.
Last Thursday's race was worthy of a conversation or two, as drivers encountered a variety of "challenges" throughout the sim race. The most notable was a bump in Turn One, causing racers to lose control of their 'Crowns, spinning, and collecting others. Drivers such as  Brian Elmore, Brooks Westfall, and points leader Brandon Buchberger encountered this problem, leading to wrecked cars and hot heads.
Thomas Wargula lead most of Thursday's race, with Paul Williams and Vinnie Sansone chasing him down during Thursday's sim race. So long, in fact, that it took 73 laps before Wargula surrendered the lead.
A pattern seems to be forming between Paul Williams and Vinnie Sansone, as Williams continues to fight with Sansone for the top spot week-in and week-out. Sansone was victorious once again, with Williams only .2s behind. Pole Sitter Thomas Wargula finished third, with Ryan Steele and George Hagon rounding out the top five.
While Sansone took home another trophy, Thomas Wargula seemed to have a dominant 'Crown, leading 73 of the 100 laps in Thursday's sim race. Paul Williams lead 11 tours en route to his runner-up finish, with the victor leading 16.
Another controversy during Thursday's race was the weather at The Magic Mile. 90 degrees Fahrenheit and 8MPH winds accounted for many problems with drivers adjusting to the conditions, leading to several drivers not performing at 100% and having to "dirt track" their 'Crowns out of corners. Nevertheless, it produced some fantastic action throughout the sim race.
The finale of Season One will be a fast-paced Silver Crown race. On 1.5 mile tracks, flat-out conditions will be produced due to the weather for the week. With overcast skies and 79 degrees, full-fledged sim racing action is all but guaranteed. Based off of statistics from this season, Ryan Steele has three wins on tracks greater than 1 mile in length, and could possibly pull into the three horse battle if any run into bad luck, such as a wreck or connection issues. Steele, being 118 points behind, is still mathematically in the championship, but may fall short if he does not have some luck his way on Thursday.
With one race remaining before a "Crown" is given to the champion, there is one more race for practice ahead of Season 2 in the Silver Crowns. Remember, races are Thursdays at 9:45PM EST. Any series can always have more sim racers, so why not one of the most underrated cars in all of iRacing?
As the season is almost at a close, it is only fitting to have a championship battle as classic as this. A former pro driver, an iRacing short track legend, and his runner-up. This championship battle has shades of the Pixar movie "Cars" to it. A three car battle, three different drivers, but no one has become lost in a deserted town yet. Who knows, maybe Williams is there getting tips from Doc.
---
You may also like...
---