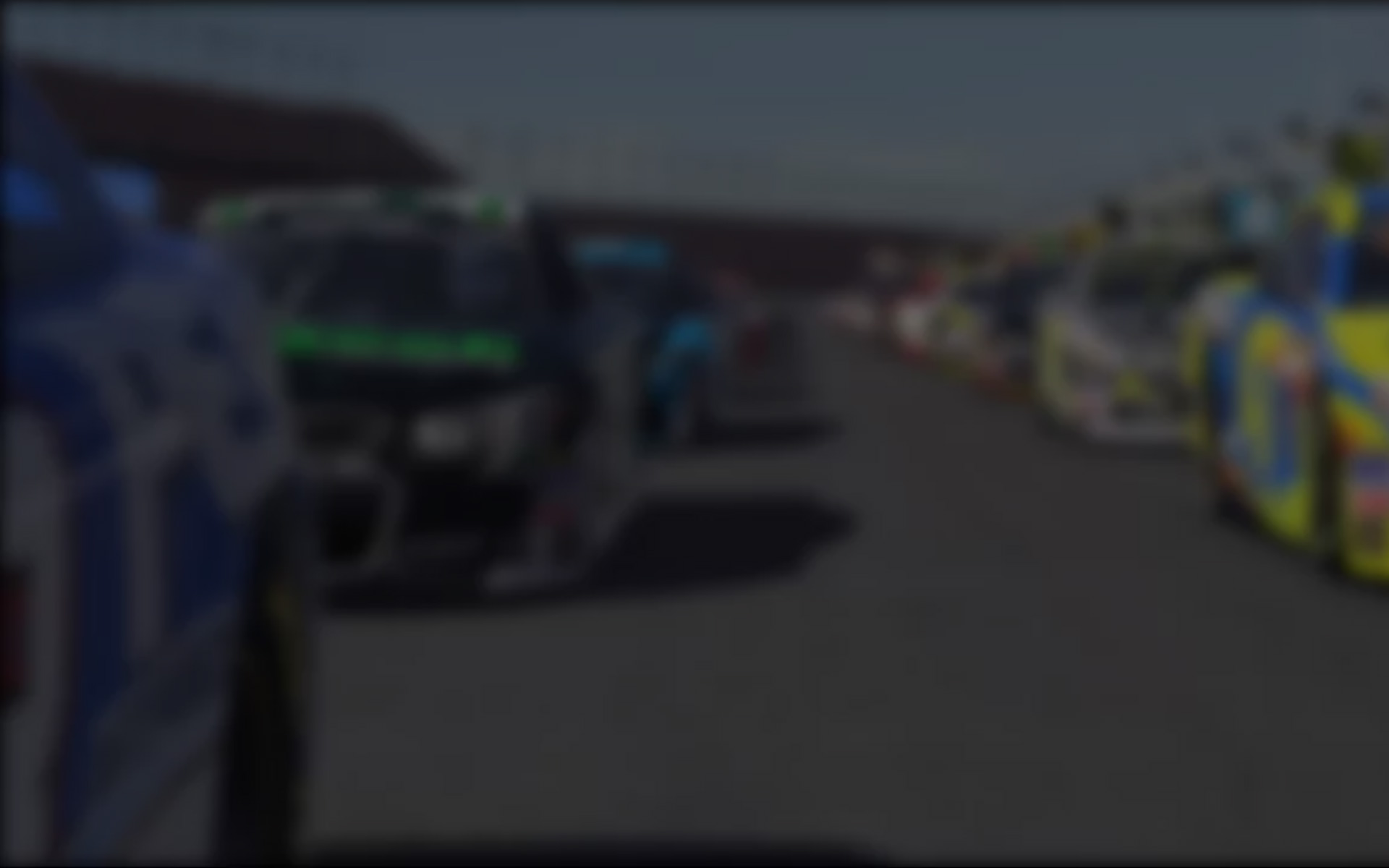 In racing as in business, there's almost nothing better than a win-win situation where both parties to a deal benefit.  Almost?  The only thing better is a win-win-win situation; better yet, a win-win-win-win situation, or a win-win-win-win-win situation, or a . . . well you get the point.
In the case of Ty Majeski's relationship with iRacing.com, it's hard to count the number of wins.  Of course, you could begin with his 763 victories in iRacing competition (not to mention a 10,000+ iRating) over the past five years.  On the other hand, short track fans are probably best familiar with Ty's connection to iRacing thanks to his wins in the iRacing-liveried Super Late Model Ford Fusion in 2015, wins that carried Majeski to a second straight ARCA Midwest Tour title.
Win-win?  How about win-win-win, as in back-to-back championships for Majeski and a whole lot of recognition for iRacing from Hawkeye Downs to Norway Speedway?
"Winning the ARCA Tour last year we were in a pretty close point battle right down to the end," says Majeski, who also captured Rookie of the Year honors in 2014.  "This year we got off to a better start.  We kind of set the pace early on, and really figured out the car around the middle of the season.  We found something and down the stretch won three or four races in a row and were very competitive.  We should have won the last race – Oktoberfest – but for a late caution but, all in all, it was a very good season."
As well, Majeski came within a mechanical glitch of capturing the TUNDRA championship, taking a hefty lead in the standings into the season finale at Jefferson Speedway before a power steering failure left him wrestling his car home in eighth place.  It was the only time Majeski finished outside the top two in the TUNDRA series.
"That was a tight points battle all year and unfortunately it just wasn't meant to be," he says.  "Something punctured the power steering line around Lap 25 of 75 and, with all the caster we run in these wheels it's almost impossible to turn the car.  So I just tried to hang on and come home with the best finish I could . . . I was disappointed we couldn't take home the championship, but you have to take the good with the bad."
In a season that saw Majeski repeat as ARCA Midwest Tour champion, finish runner-up in the TUNDRA Series and earn 17 feature wins on a dozen race tracks, there was a whole lot more good than bad.  Apart from the championship, the best of the good came at Elko Speedway in September when he rebounded from an early incident and drove through the field to win the Thunderstruck 125, nosing-out Jacob Goede for the victory by .054s.
"That was a race to remember," says Majeski.  "I've always wanted to win that race, it's such a cool trophy with the guitar!  We were really good in practice and qualifying; the local guys are really tough up there.  Unfortunately, we went to the back early and had to come through the field.  I didn't know what I was going to have left on the last restart.  The leaders got a good jump and were a straightaway ahead, but I was able to run 'em down and pass 'em in the last few laps, so it was definitely exciting."

So too was the TUNDRA race at Golden Sands Speedway on Labor Day, albeit for different reasons.  Majeski got into a heated battle with Reagan May that, ultimately, resulted in officials placing him on probation.  On the other hand, May was disqualified from the event and placed on a two race suspension after deliberately spinning Majeski out of the lead while she was running several laps down.
"That was pretty exciting,'' chuckles Majeski.  "When you race 55 races you encounter everything. That was her decision, it's not something I would have done . . . but I guess different people handle things differently."
Perhaps Majeski's most amazing accomplishment is handling a very full racing schedule while studying mechanical engineering at the University of Wisconsin.  It's a juggling act for sure, but one he credits Team M (for owners Brad and Nancy Mannstedt) for making possible.
"You have to have a balance and I have to thank all the people at the race shop who are working when I can't be there," he says.  "(Crew chief) Toby Nuttleman does a great job giving me great race cars to drive week-in and week-out.  I couldn't do it without my team; they make it easy for me."
Easy enough that he is bound for Florida this weekend to compete at New Smyrna Speedway in the Governor's Cup Super Late Model race.  As is often the case, thanks to iRacing, Majeski will hit the ground running at New Smyrna.
"I get on iRacing a lot," he says.  "I was actually practicing New Smyrna on iRacing yesterday.  It's one of my favorite tracks on iRacing and in real life, and it's good practice."
Given the fact that iRacing's inventory of race tracks also includes Pensacola, Florida's Five Flags Speedway Majeski will employ a similar strategy preparing for December's Snowball Derby.  Beyond that, he plans a second go at the World Series of Asphalt Stock Car Racing at New Smyrna in mid-February, having led much of the weeklong series earlier this year before severely damaging his car as the result of a suspension failure.
As for the balance of the 2016 season, Majeski is following a path trodden by many a race driver, namely, seeking sponsorship money to enable him to move up the racing ladder, ideally to the ARCA Racing Series Powered by Menards.  Meanwhile, the ARCA Midwest Tour for Super Late Models remains a viable fallback position, one that could well see Majeski going for an unprecedented third consecutive title next year.  Now that would definitely qualify as a win-win-win proposition.
---
You may also like...
---