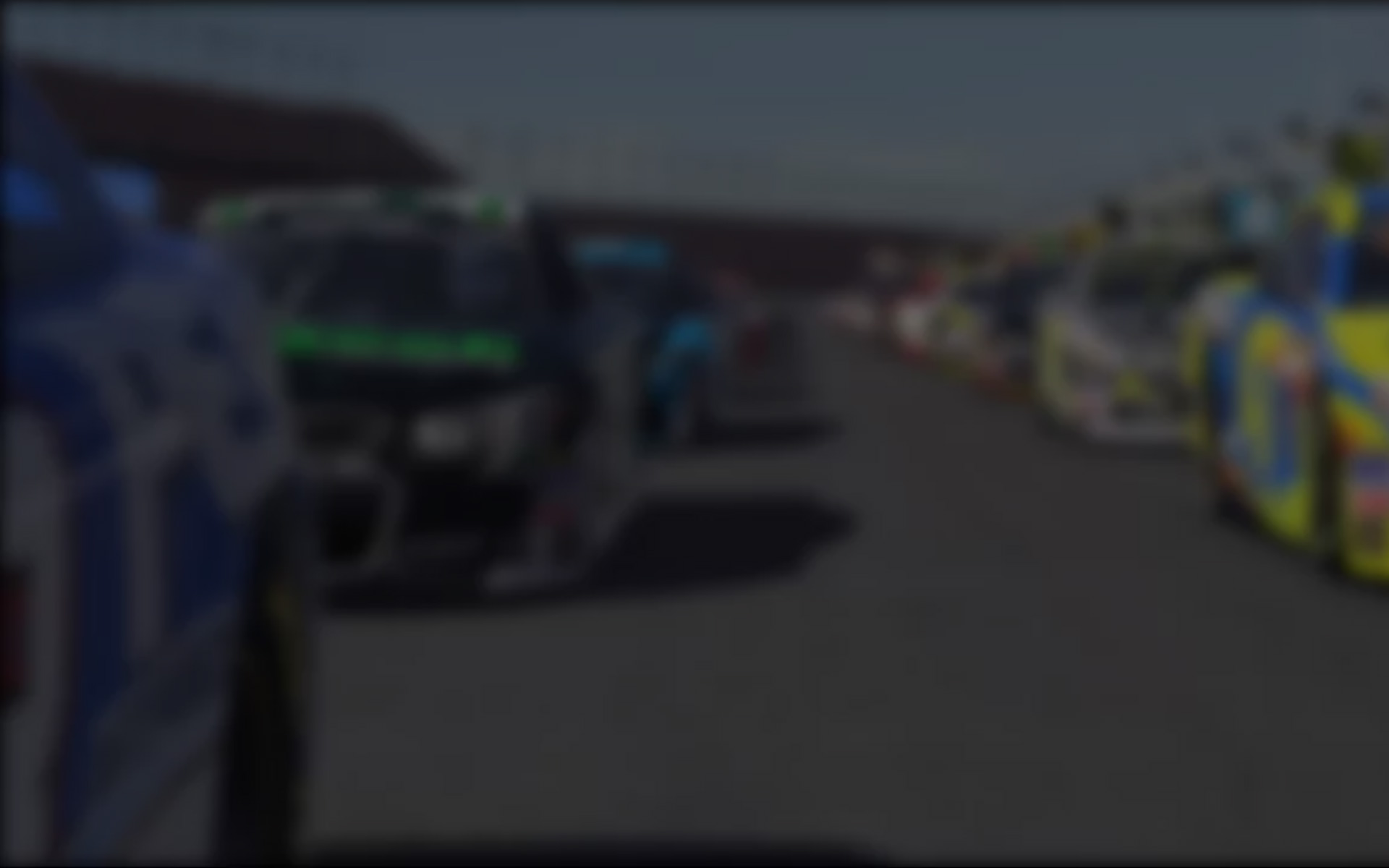 February 10th, 2017 by Patrick Taylor
What a difference a year makes!
It wasn't until September of 2016 that Ian Adams scored his first win in the Lionheart Indycar Series presented by First Medical Equipment. Now, in February of 2017, he's already crossed it off the list by winning the league's annual All-Star Race presented by Von Hanson's Meats.
Adams didn't exactly sneak into victory lane at Daytona. The Team #NailedIt simracer made a series of bold moves on track, including a daring attempt to split the middle after a re-start with 11 laps remaining. Adams forced his way past Jason Galvin and then survived touching wheels with then-leader Pierre Daigle.
"I saw a hole; I thought the car would fit. I put it there and by some miracle it did." – Ian Adams
"I had to do something," said Adams. "We were coming down to the end there. I saw a hole; I thought the car would fit. I put it there and by some miracle it did; we got there!"
Adams continued his charge to the front, battling wheel-to-wheel with Galvin, Daigle, Jake Wright and James Krahula as the laps ticked down. With the checkered flag in sight, Adams and Wright touched wheels, sending the defending series champion into the wall and collecting Daigle and Galvin as well. Adams survived for the win along with Krahula, who took second.
James Krahula credited his second-place finish to a mistake he made as the white flag flew, which ultimately allowed the Texas-based sim racer to thread the needle through the last-lap carnage
"I was leaning back to try and get a run; I gave up a little bit too much time," he explained.
Ed Tutwiler, who had been running in the second pack of cars at the beginning of the final lap, found himself moving from seventh to third position after the smoke cleared. It was the second time in one night that the Indiana sim racer finished in the bronze-medal position. Tutwiler had advanced into the All-Star Race after finishing third in a transfer race held just before the main event.
"I should buy a lottery ticket!  That was a heck of a race!" – Ed Tutwiler
"I got lucky; I should buy a lottery ticket!" said Tutwiler. "That was a heck of a race!"
While it's unlikely that real-life Indycars will be racing at Daytona anytime soon, the virtual Dallara DW-12s put on a thrilling show with unrelenting wheel-to-wheel action. The 60-lap event was slowed by just four cautions for 12 laps in total. 12 of 20 starters finished the race.
"I'd be willing to try this again; this was way too much fun!" said Adams.
The win by Adams was the third All-Star Race victory in four attempts for Team #NailedIt, after Korey Connor won last season's race and Jesse Vincent claimed the inaugural event.
The exhibition race does not count toward the season championship, but instead serves as a fun kick-off for the league's fifth season which will officially commence on March 1st at Homestead-Miami Speedway. The 24-race season, which will conclude on December 13th at Auto Club Speedway, will feature 16 ovals and 8 road courses.
"There's so much in store for season five; I can't tell you how excited we all are! We're ready to kick this thing off!" said league founder Jorge Anzaldo prior to the race.
Thanks to ongoing support from returning title sponsor First Medical Equipment, as well as numerous other partners, the league is offering $1790.00 in cash prizes for the 2017 season.
"Big thanks to Brandon Limkemann, his family and First Medical Equipment," said Anzaldo. "Their contributions have played a pivotal role in making this season so much bigger than we ever could have imagined."
In addition, the league welcomes HPP Simulation aboard as a new partner for 2017. At the end of the season, HPP will award the Lionheart champion with a set of 3P-PRX-SE pedals valued at $1247.00.
The league is also expected to release their first-ever yearbook sometime in March. The book will be modeled after the Indycar yearbooks of the '90's and feature over 60 pages of stories, stats and pictures for each race in the 2016 season.
The season-opening First Medical 200 at Homestead-Miami Speedway will be broadcast live on the Global SimRacing Channel (GSRC) and iRacing Live on March 1st  beginning at 10:35PM ET.
For more information about the Lionheart Indycar Series presented by First Medical Equipment, please visit www.lionheartracingseries.com.
---
You may also like...
---