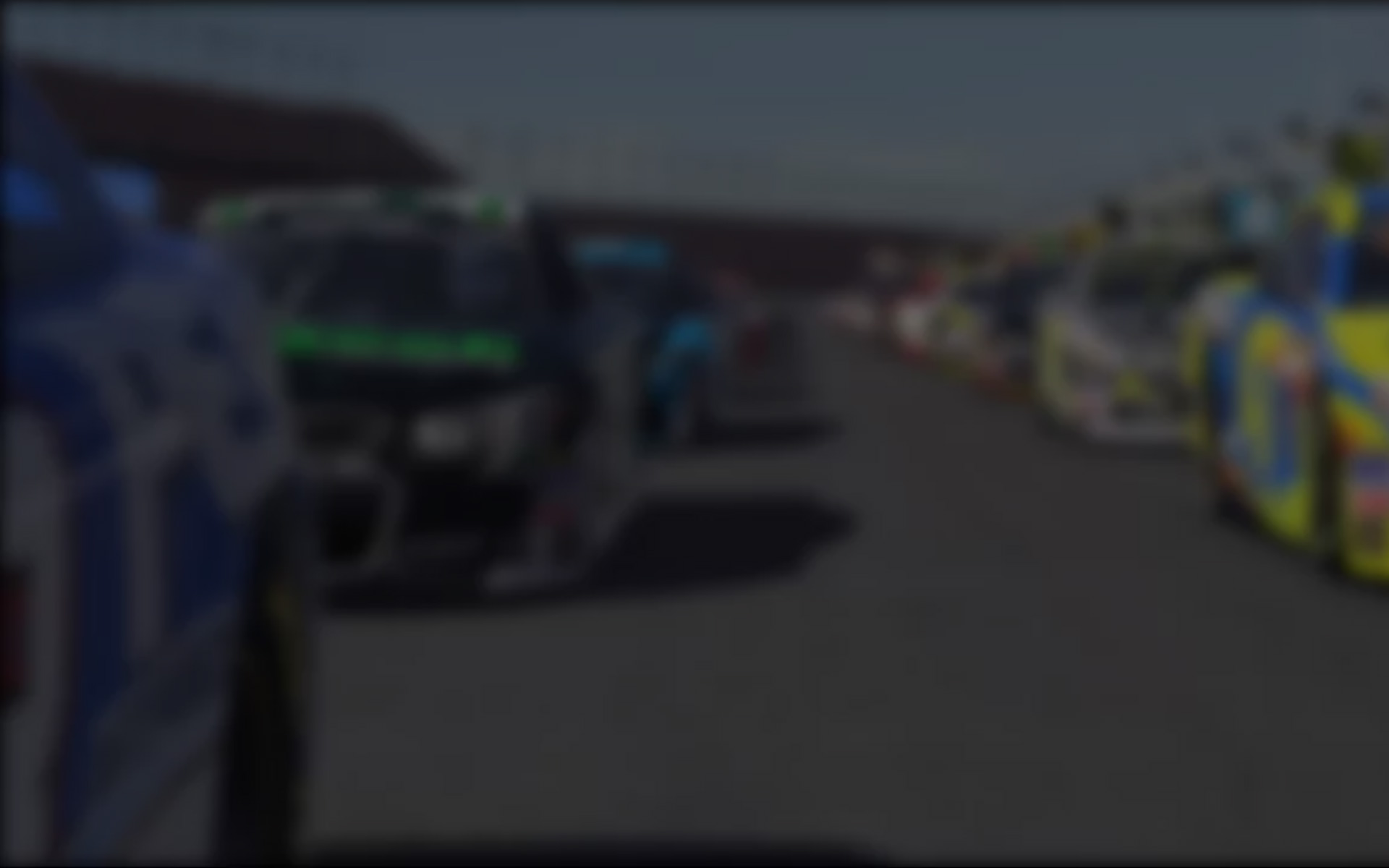 The iRacing.com World Championship Grand Prix Series set to kick-off this Saturday at Spa-Francorchamps in an online race that will be broadcast on iRacing.com/live at 14:00 GMT (9 am).   Hugo Luis will be looking to hit the ground running in a bid to regain the title he lost in 2012. We caught up with the My3id team sim-racer to get his thoughts on last year and the season ahead.
To many competitors, finishing second to Team Redline's Greger Huttu in the 2012 iWCGPS is quite an achievement.  For Luis, who was defending the title, it was more of a case of what might have been. "It could be better. I didn't feel that happy about the first half season performance," he answers earnestly. "I already started the season without luck, when I had technical problems in Watkins Glen. Then that incident with Luke McLean at Road America . . . I think those were the most bothering ones."
In hindsight, the mid-season collision with McLean, just when the Brazilian had edged into the lead in the standings was pivotal, as it allowed Huttu to collect maximum points, whilst Luis scored zero. The question is, did the 18 year old learn anything from the experience of that incident and his 2012 season? "I never thought about what I would have done differently. But I reckon I've got a lot of experience from it," he replies.
Luis' 2012 performance was a stark contrast to his title winning exploits of the previous year when he secured the championship with a massive points haul, something he puts down to the virtual Williams-Toyota FW31. "2011 was the first season using the F1 car," the Rio de Janeiro resident explains. "That would mean that everyone would be making more mistakes during the race. In 2012, everyone was more experienced and faster. That's why (the championship) was more tight, I believe."
So what was so different about the iRacing version of the Formula 1 car in 2012? "It was worse," Luis opines, "specifically, in the first few races where we had super grip tires and some weird setup values. That made things look more like a lottery. It was a bit better after iRacing changed this."
With 2012 now a distant memory, Luis' thoughts look at the challenging 16 race season ahead. "I don't know what to expect. Sometimes I'm motivated, sometimes I'm not," he offers. "It's going to be a tough year since I'll have other things to take care. But I hope it will be a great season, we have a very talented field."
"It's going to be a tough year . . . but I hope it will be a great season, we have a very talented field."
The 2013 iWCGPS will see a raft of new entrants who have qualified via the iRacing.com Road Pro Series, with some showing a turn of speed that could see them challenging at the front. "I don't know most of them," Luis shares about the latest entries to the championship. "But they are really talented. Richie Stanaway, Mogar Filho, Davy Decorps, Max Dell'Orco, Joni Tormala and others surely will be there at the front."
The Brazilian is one of the few online racers to have outpaced 2010/2012  World Champion Huttu, and beaten him to the flag. But Luis doesn't believe there's any kind of special formula to this. "There's no secret about beating anyone or being fast," he points out to inRacingNews. "You need to make things work in your way, put effort, practice and dedicate to it. And specially, learn what you're doing. It's better to run 10 practice laps studying what you're doing than running a hundred laps without knowing what to do, or without a goal."
After securing the 2011 title he's gained exposure and sponsors as a result, so Luis is now sporting some new hardware for the coming season.
"There were some reports in the internet and I've got sponsors for 2012 and 2013 seasons allowing me to have better equipment for sim-racing," he beams. "I've got a RealGame cockpit and I've won a computer from Intel when I was Intel GT World Champion. iRacing Brasil, as my main sponsor this year, gave me a formula wheel with a Leo Bodnar SLI-M to replace the usual G27 wheel. That's pretty much what I have now and I feel quite comfortable with it. I would like to have a triple screen setup in the future."
With the opening race of the iWCGPS rapidly approaching, we're curious on Hugo's preparations. "Actually nothing different than the other seasons," he offers. "Driving and trying to avoid things that could mess up with any races."
A new addition to the calendar is a visit to iRacing's latest digitally rendered circuit, Interlagos, a track Luis has high hopes for . . .
"Interlagos. It brings the most exciting battles for positions and first lap always pull your heart out of your mouth. And of course, driving in a home track is always nice," the Brazilian surmises.
Hugo's 2013 World Championship chase will once again be backed up by his My3id team, whose stable of drivers have earned a reputation for quality and consistency. "It's always important to have people to work with," he selflessly responds. "I don't like to practice on my own, personally. Practicing with them was always a good thing and that's what made me faster. Always in a learning process."
In the meantime, as he waits for the new iWCGPS to get underway, Luis has been getting his online racing fix. "I've been running random combos just for fun and taking laughs together with Brazilian fellows," the part time video editor says.
Another "Brazilian fellow" – 2012 iRPS runner-up Mogar Filho — recently said of Luis, "He is the benchmark on and off the track that other Brazilians aspire to."
Does Brazil's favorite sim-racer feel pressure when held in such a high regard by his peers? "That is nice to hear," Luis enthuses. "Things like that usually sounds more like a motivation than a pressure to me. And I couldn't forget mentioning Mogar is awesome. I really look forward to his season."
In that respect, Hugo Luis has plenty of company.  You can catch all the action of Round One of the 2013 iRacing.com World Championship Grand Prix Series on iRacing.com/live on Saturday starting at 14:00 GMT (9 am).  In the meantime, catch-up on all the iWCGPS teams and personalities on the World Championship website www.wcs.iracing.com.
---
You may also like...
---