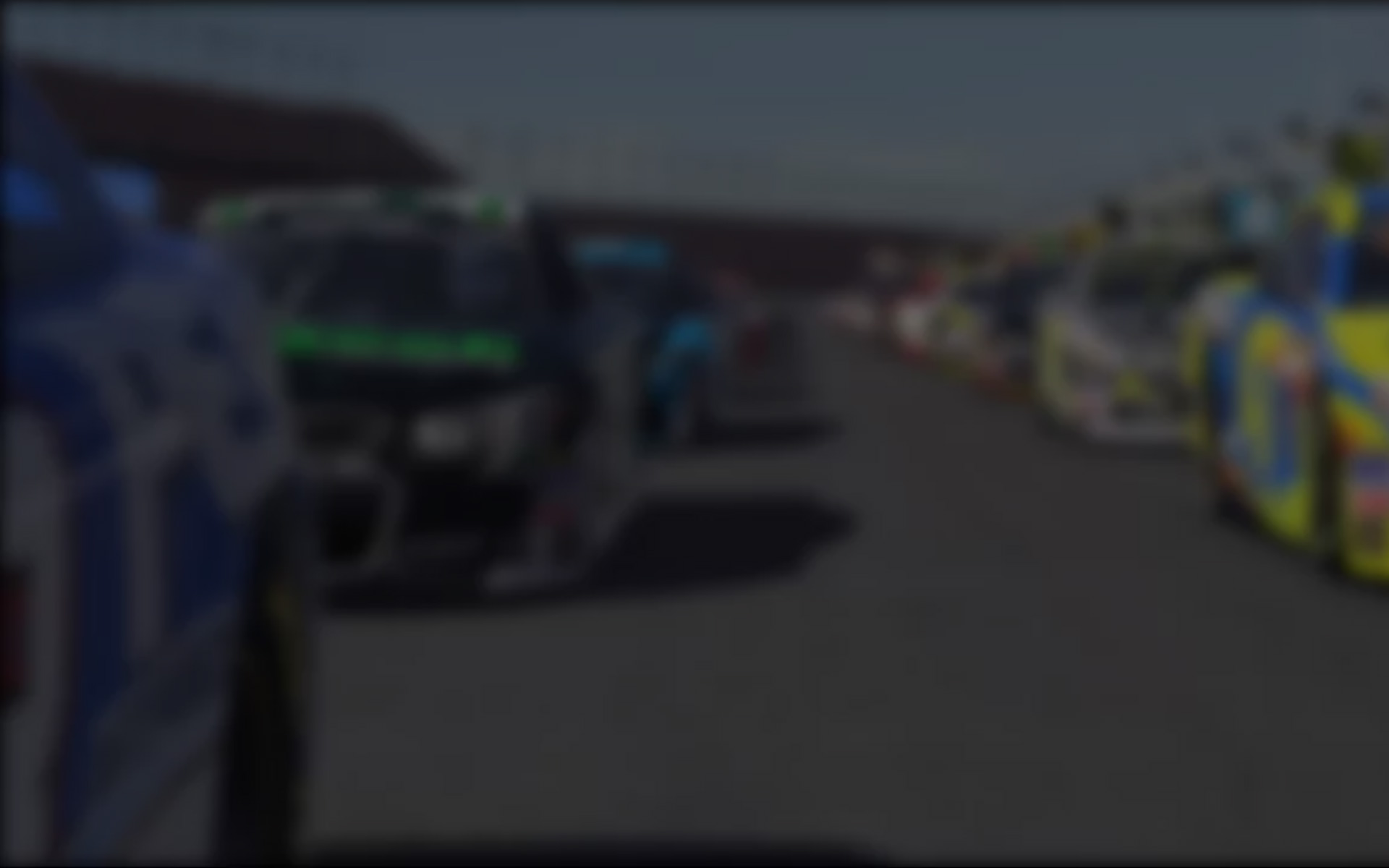 Les Turner secured his unprecedented fifth consecutive Red Sox Racing Championship with a solid performance in this week's F1 race, the "TeamDraft 28 Dutch Grand Prix" at the Circuit Park Zandvoort track in the dunes north of Zandvoort, near the North Sea coastline of the Netherlands.  Returning to a track which has hosted many previous RSR events, eleven league members tried hard to deny Turner his chance at history.
Despite their best efforts, the Canadian driver was able to earn enough points at Zandvoort to walk away from the track with his fifth consecutive league championship.  Newcomers and league veterans alike gave Turner a run for his money week after week, but the veteran driver calmly ignored their challenges on his way to a league leading eight top-5 finishes, six poles and two wins in the first ten events of the season.  His average finishing position of 4.3 ensured Turner would leave the Netherlands with enough of a points lead to claim the 2011 RSR Season Two Championship.
"This was by far the toughest season to date", said Turner.  "The competition in our league has risen to new levels this season, so staying near the top has been extremely difficult.  I knew I would have a chance to repeat if we could pull off another solid finish at Zandy, but closing out the championship with two races left on the schedule is more than I could have dreamed for considering how the season began!"
"The Lap Four incident with Kirby was the turning point in what would either be an ongoing battle in the final two races, or clinching the title at Zandy.  Justin got a good run through Turns Eleven and Twelve, so he was close enough to get a huge draft down the front stretch.  We took away the inside line by running along the pit wall until just before the braking zone, (a signature Greger Huttu move I learned watching the iWCSRR race at Indy RC a few weeks back). I waited until Kirby swung out for his ark into the corner as I knew if I made the first move, he would have stuck it on the inside and forced us wide".
After setting the pace during pre-race practice, Turner earned the pole position by posting the only sub-1:17 lap when he blistered the course in a lap time of 1:16.647.  Justin Kirby (1:17.049), Jim Albertson (1:17.900), and Terry McCuin (1:17.927), all showed the speed necessary to keep pace with Turner.  Jeff Thomas, Divina Galica, John Koscielniak, William Kabela, Terry Daul, Mark Plank, and Clifton Cockrell completed the starting grid.
Zandvoort is a 2.671 mile, thirteen corner circuit full of dangers which have dashed the hopes of many drivers.  Turn One could be the most exciting first corner in F1 racing because it is not only a u-turn, it is located at the end of a very long straight which allows drivers to reach top speed before standing hard on the brakes at the latest possible moment.  Having learned his lesson about sleeping when the lights go green at Okayama last week, Turner took full advantage of his pole position to outrun Kirby into Turn One on the opening lap. 
The racing action was clean throughout the field as drivers settled in for a long race, but it didn't take long for things to begin heating up.  Koscielniak was the first to misjudge his cars braking power when he got into the rear of Galica's car in Turn Eight on Lap Three.  The contact dropped Koscielniak all the way to the back of the field, but Galica was able to continue without losing any track position.
"Circuit Park Zandvoort is one of Europe's most iconic race tracks," says Divina Galica, iRacing's director of partner relations and former Formula One driver.  "There's some great history at Zandvoort, with new history being made every year with the Formula 3 Masters and DTM events, together with a full schedule of national and club events.  On top of that, there's a multitude of different track configurations that are fun and challenging to drive.  I raced at Zandvoort in the Aurora F1 series in 1978 and absolutely loved it".
Turner and Kirby were the next drivers to experience trouble.  Having drafted up to Turner's rear wing on the front stretch at the end of Lap Three, Kirby thought he had the edge as they approached Turn One on Lap Four.  Turner managed to hold his position as their cars entered the corner, but Kirby misjudged the pace of their corner entry and rear ended Turner with just enough speed to cause damage to both cars.  Turner somehow saved his car from spinning out, while Kirby went off-track.  Turner continued on his way feeling out his car for damage in the next few corners.
Albertson and McCuin quickly caught Turner's off-pace car, and as the RSR veterans tried to figure out a way around the wounded race leader, their fellow drivers were continuing to provide exciting race action for the fans.  Cockrell and Koscielniak tangled when their wheels got hooked up in Turn Eight of Lap Four.  The contact forced Koscielniak off track, but he was able to rejoin the racing action after several frustrating seconds in the kitty litter.  Cockrell's car was never the same after the contact however, and no amount of work by the crew could repair it to safe racing condition.  Cockrell would go off track several more times as he bravely attempted to complete the event.  His valiant effort ended when he was forced to retire after completing twenty laps.      
Kirby was the track's next victim when he ran into the outside tire barrier in Turn Two on Lap Ten and totaled his car.  His error did not impact the other drivers.  Koscielniak's night of horrors continued when he crashed exiting Turn Three on Lap Twelve.  The resulting damage was too much to repair, so Koscielniak was forced to retire on Lap Thirteen. 
Turner managed to hold off the hard-charging Albertson long enough to secure the bonus point for leading the most laps.  Once he'd secured that award, Turner pitted in the hopes of avoiding the kind of pit road dangers which had almost cost him a podium finish in last week's race.  Despite an excellent pit stop, the Canadian lost the top spot to Albertson.  His chance of mounting a serious challenge to Albertson's lead ended when Turner looped his car on cold tires on Lap Eighteen.  The crowd gave Turner extra style points for doing an on-track 360 without contact, but their enthusiasm for his skill wasn't enough to improve Turner's mood.  "I knew I couldn't make a mistake if I was going to have a chance of catching Jim after the pit stops.  Looping the car was the nail in the coffin of my chance for a victory tonight."
McCuin took advantage of Turner's mistake to move into second place.  He would give the spot back a lap later after spinning out in the exit of Turn Twelve on Lap Nineteen.  The mistake did not ruin his night, as McCuin was able to avoid damage and keep ahead of Thomas.  "The spin almost cost us a podium tonight.  Congrats to Jim on his first F1 win of the season and to Les for capturing his fifth consecutive championship!"
Albertson's win at Zandy was a hard fought victory for the elder statesman of the RSR league.  He was the only top-five finisher to complete the race without an incident.  His smooth style of driving allowed Albertson to cross the finish line with a comfortable twelve second margin of victory over Turner.  The fact that he was even at the race was a surprise to some, as the veteran RSR member had been feeling under the weather in the days leading up to the race.  Lacking enough seat time in the practice session, his team was unable to get a race setup dialed in until late in the qualifying session. 
"I began the race thinking that just keeping the car in one piece would be a good result", said Albertson.  I dropped in behind the leaders in the opening laps and enjoyed the show Les and Justin were putting on.  I tried to keep enough of a gap to react to any incidents, and the strategy worked out because I was able to avoid danger when Justin and Les got together on Lap Four.  I tucked in behind Les once he got going again, then just waited until the pit cycles began to see if I had enough to get past him".
"I thought Les had suffered some damage in his mishap, so I drove a little harder after the pit stops to force his hand.  Once we had the lead, I felt comfortable because I knew the setup was capable of keeping my car in front.  This victory was very sweet.  It was a long time coming too!  I'd like to thank our league officials and courteous drivers who make this league such a great place to race.  And I'd also like to thank my teammates for their support.  Finally, a huge thank you is in order for the redhead for her unwavering support and understanding!"
Turner nursed his damaged car throughout the second half of the race to ensure he would earn enough points to secure championship.  He eventually crossed the line a full eighteen seconds ahead of the third place car driven by McCuin.  "I'm thrilled with our effort this season.  We had a couple of rough races early in the season and things were looking rather glum back then. I'd like to thank my long time TeamDraft team-mate Jeff Thomas for some solid advice that helped us get our season back on track. Thanks mate!"
McCuin's third place finish was his fifth top-five finish of the season.  Thomas finished in forth place to keep his hopes alive for a shot at a top-three finish in the overall championship.  Galica was thrilled with her fifth place finish after working very hard this week in practice.  Daul (6th) and Kabela (7th) battled throughout the final laps and crossed the line less than a second apart.  Plank was scored two laps down to the field when he crossed the line in 8th place.  Daul, Kabela, and Plank were the only other drivers besides Albertson to complete the event without incident.  Cockrell (9th), Koscielniak (10th), and Kirby (11th) all retired from the event before it ended. 
While Turner's 2nd place finish at Zandvoort gave him a lock on the overall point battle, the remaining top-five spots are still undecided.  Kabela's nearly perfect safety record (only 4 incidents in 10 events) has allowed him to earn a solid 2nd place in the standings, but Kirby (3rd), Daul (4th), Thomas (5th), Irby (6th), and Albertson (7th) are all still within striking distance of a podium finish to the season. 
RSR drivers travel to Wisconsin for next weeks, "It's Cool to be Cheesy 22" event at Road America.
Rags to Riches Series News
July 19th, 2011 – Story by Mark Plank
The Tuesday Night Thunder Series oval drivers came to Homestead Miami Speedway this week for the "Spin to Win 40".  This race marked the second in the four week mini-series and the 10th race of the overall Season Two Championship.  The drivers all came prepared putting down some very impressive laps during practice.  Justin Kirby of Black Magic Motorsports laid down the fastest lap time of the session with a 32.603.  Eleven drivers showed up for practice and there was less than .4 seconds separating 1st through 11th place in the practice times.
Kirby was unable to hold onto that blazing speed during his qualifying run.  Terry "Tank" McCuin of Hacked Domain Racing grabbed the pole this week with a 32.677 second lap.  Justin had enough horse power to earn the 2nd spot and lined up next to Tank for the start of the race.  Ed Sutcliff, Wilbur Gildersleeve Jr. and Kevin Kyle rounded out the top-5 starting positions.
The pace car led the drivers out on the track for what would prove to be an exciting race for the fans. Nerves were tense on the pace lap with the season winding down to its final few races and the championship still up for grabs.  As the pace car pulled into pit lane, Tank in the 27 Dunkin' Donut's car led the pack into Turn One followed by Justin who attempted a cross over move coming out of Turn Two and pulled alongside of McCuin down the back stretch.  As the two cars went screaming into Turn Three side by side they made contact and the Dunkin' Donut's car slide up against the wall into the marbles (not good for any donut).
McCuin made a great save and managed to maintain his position and hang on to the lead.  Kirby's bad luck continued to plague him on Lap Three exiting Turn Two when his car broke loose and came around on him.  He later told his crew chief, "I was just trying to make the race more interesting".  After a couple of 360's on the backstretch grass he pulled back onto the driving surface and got back up to race speed still on the lead lap.
Chad Tracy became the next victim of the evil Turn Two exit on lucky Lap Thirteen when his car just let go and went around.  The Florida driver, Dennis Heaney gave him a little love tap on the way by to seal the deal.  For most of the next 15 laps, the two Georgia drivers Ed Sutcliff and Wilbur Gildersleeve Jr. of TeamDraft battled for 2nd and 3rd place behind McCuin.  Kevin Kyle's patience paid off on Lap Thirty-One when he got past Gildersleeve Jr. for the 3rd position.
Just as everyone had forgotten about Justin, he snuck back up on Wilbur on Lap Thirty-Six in stealth mode and took advantage of Wilbur running on his rims for fourth place.  McCuin was not seriously challenged and cruised to victory followed by Ed Sutcliff who finished second.  Kevin "KK" Kyle crossed the line in third place.  Justin Kirby recovered from his Lap Three adventure with a surprising fourth place finish.  Wilbur Gildersleeve Jr. rounded out the top-5 finishing positions.  Wilber will be using his 5th place prize money to buy extra Goodyear's for next week's "LessTuna.com 40" event at Texas Motor Speedway.
RSR F1 Series Overall Standings after ten races:
http://www.ileaguerace.com/champ/show_champ/Red-Sox-Racing-League/125
RSR TNT Series Overall Standings after ten races:
http://www.ileaguerace.com/champ/show_champ/Red-Sox-Racing-League/149
RSR YouTube Video Channel:
http://www.youtube.com/user/draftin11?feature=mhum
---
You may also like...
---