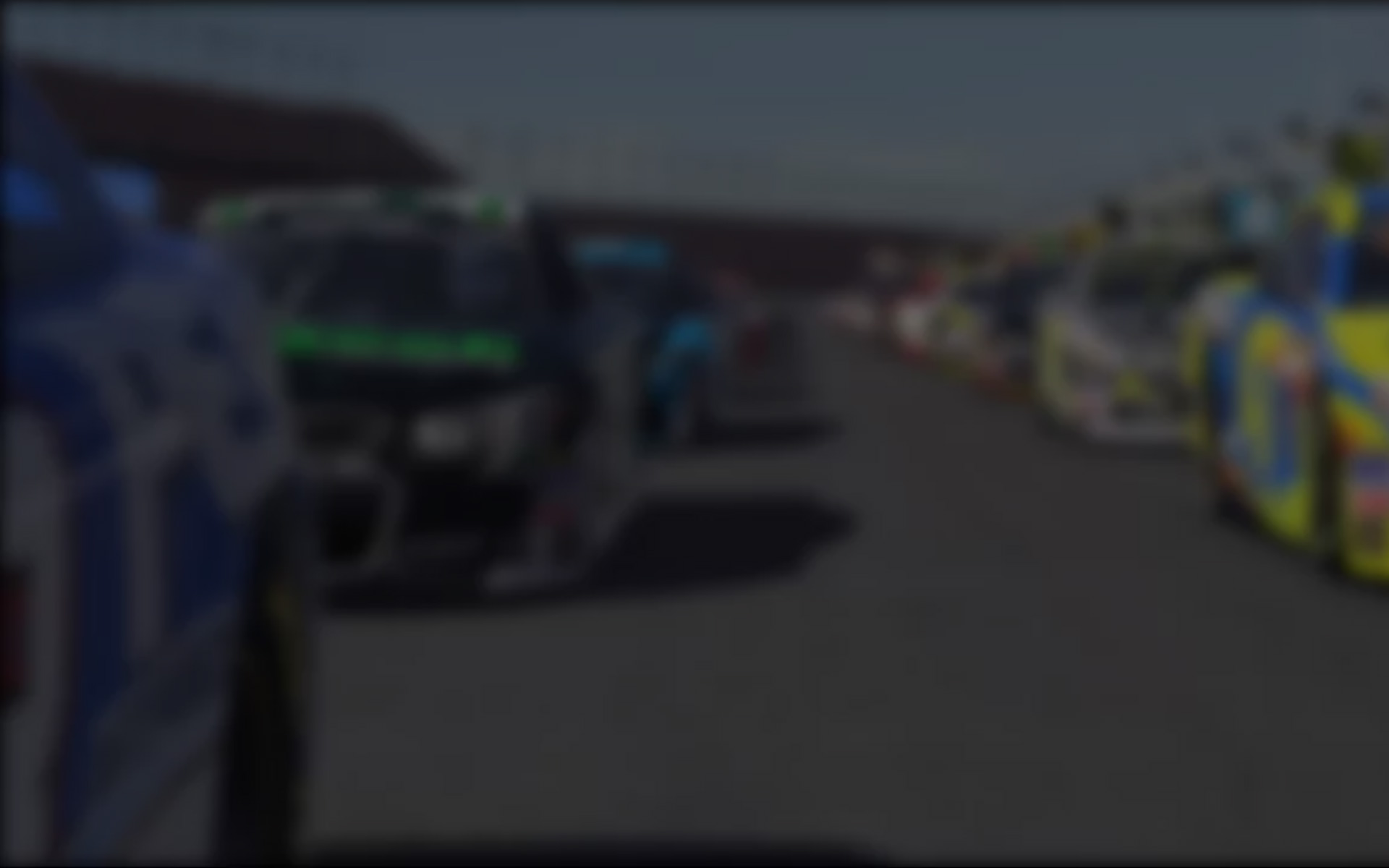 Alex Bergeron finally put an end to the streak of different winners in every race of the 2019 iRacing World of Outlaws Morton Buildings Late Model World Championship on Monday night. Bergeron made a late-race pass on Kevin Dedmon to take his second checkered flag of the season at Williams Grove Speedway, becoming the first repeat winner of the year in the eighth race of the season.
"It feels absolutely awesome," said Bergeron. "I didn't expect to win this race tonight, starting seventh, but we slowly made our way to the front, and the car was very good down low. I had to make the best laps I could every single lap, and that's what got it done."
The parity at the front of the pack seemed set to continue at Williams Grove, as the top four qualifiers—Justin Thompson, Steven Wilson, Dedmon, and Matthew McKinney—all entered the night in search of their first win. All of them won their heat races except for Thompson, who finished second to Houser and would thus line up fifth on the grid.
For a majority of the race, it appeared that Houser, if anyone, would become that elusive repeat winner. The July winner at Eldora Speedway managed to hold onto the lead for most of the race despite heavy pressure from Dedmon, who himself was fighting to hold onto second from Bergeron all race long. Only a lap 13 caution, as a chain reaction involving points leader Kendal Tucker and Shad Prescott that sent Dylonn Fox flying into traffic, briefly interrupted the battle.
But the decisive moves of the race came with under 10 laps to go. Houser had weathered contact between all three leaders earlier on, but Dedmon threw his first slider on Lap 42 and made contact with Houser a lap later. That allowed Dedmon to finally take the lead, but Bergeron would claim the spot from him after more contact just two laps later. Dedmon would hold on for second, while a hard-charging Blake Matjoulis and Wilson would both make their way around Houser to force him to settle for fifth.
"I'm excited that I finished second for the points, but I'm really disappointed—I thought tonight was my night before the race even started," admitted Dedmon. "I hate that Dylan and I got together, and I think it may have damaged my spoiler those last five laps. But Bergeron got into me while we were going three wide, and it got me a little loose going into Turn 1. I hope that was as fun to watch as it was to drive!"
"I'm not happy about it, but we were in the closing laps of the race, and those guys were being aggressive, just like me," said Houser. "I'd probably do the same move. It's just one of those racing deals. It's been a tough year, but I know I can win, so we'll get back up there."
Tucker held onto the points lead, but the front of the field tightened considerably at Williams Grove as he failed to crack the top 10. With just two races remaining, the iRacing World of Outlaws Morton Buildings Late Model World Championship standings are as follows:
Kendal Tucker, 526
Alex Bergeron, 520
Blake Matjoulis, 520
Evan Seay, 481
Kevin Dedmon, 473
Blake Cannon, 412
Steven Wilson, 399
Dylan Houser, 389
Zach Leonhardi, 322
Dylonn Fox, 297
The iRacing World of Outlaws Morton Buildings Late Model World Championship resumes next Monday with its second visit of the season to Limaland Motorsports Park. Swindell SpeedLab Esports' Blake Cannon won the series' first visit to Limaland earlier this year. As always, the action can be streamed live on the iRacing eSports Network on Facebook, Twitch, and YouTube starting at 9PM ET.
---
You may also like...
---