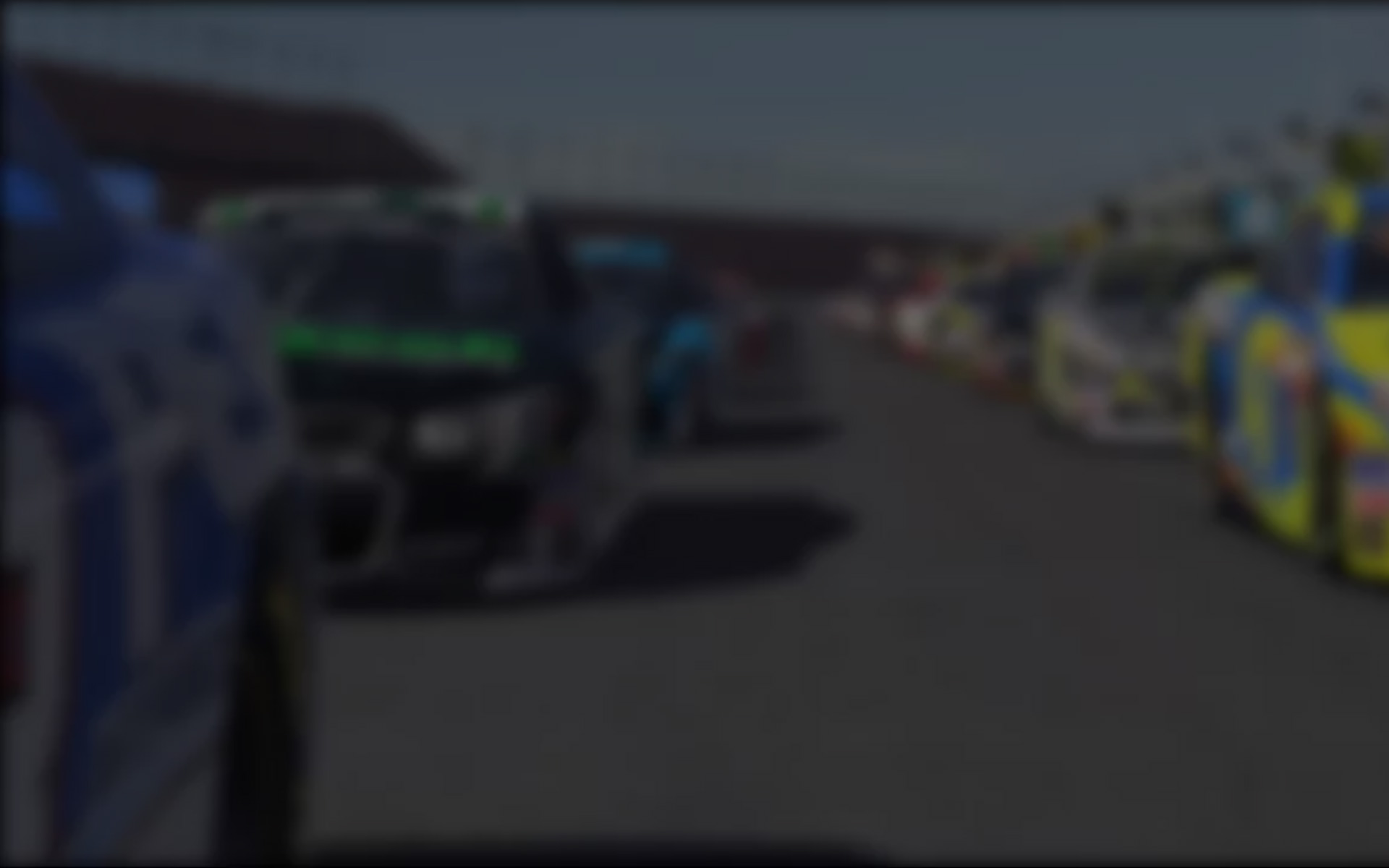 Week Eight of the NASCAR iRacing.com Class C Series (open setup) made a trip to the NASCAR homeland for 90 laps of high speed action at one of the most popular tracks in the service. Over 1,100 sim racers tried to lay claim to Charlotte this week, but once again, there was familiar face in victory lane during the week's high Strength of Field event.
Two time NASCAR iRacing.com Series World Championship champion Ray Alfalla (Florida) was once again in victory lane during the 4840 Strength of Field which took place on December 29th. Alfalla was able to take the checkered flag under caution after leading 76 of the race's 90 laps over Brandon Williamson (Georgia) and Jordan Hightower (Mid-South). Fourth place Joey Brown (Texas) and fifth place Nicholas Morse (West) were involved in the race-ending caution as they made contact in Turn One with just a handful of laps remaining.
With the victory, Alfalla earned 303 championship points, placing him in position number one for the week. Second place driver Williamson finished off the week, earning 284 points for his efforts. Hightower finished in the third position overall, adding 265 points to his season total. DJ Lyon (Carolina) and Brown filled the remaining spots in the top five.
What a week it was for Alfalla. Not only did he win the week's SoF event and earn the most points for the week, he was also the fastest qualifier. Alfalla's time of 28.722 seconds was just marginally faster than second place Hightower, who turned in a time of 28.731 seconds. Justin Brooks (Carolina) finished off the week in the third position, with a time of 28.733 seconds. Fourth place went to Brian Viola (Mid-South) and rounding out the top five was Arthur Lucas (Virginias).
After nine super competitive weeks of online racing, Maxx Harris (Northwest) holds a 28 point lead over Phil Brown (Mid-South). Brooks is currently 99 points back heading into Week Ten, followed by Keith Elliott (Western Canada) and Charles Harnar (Mid-South) completing the top five.
Next week, the NiCCS (open setup) makes a trip into Alabama for a visit to one of the most popular tracks on the NASCAR circuit in Talladega Superspeedway. Will we see that last lap slingshot move for the win, or will it be something else? Check back with inRacingNews.com next week for a full recap of Week Ten at Talladega Superspeedway.
---
You may also like...
---