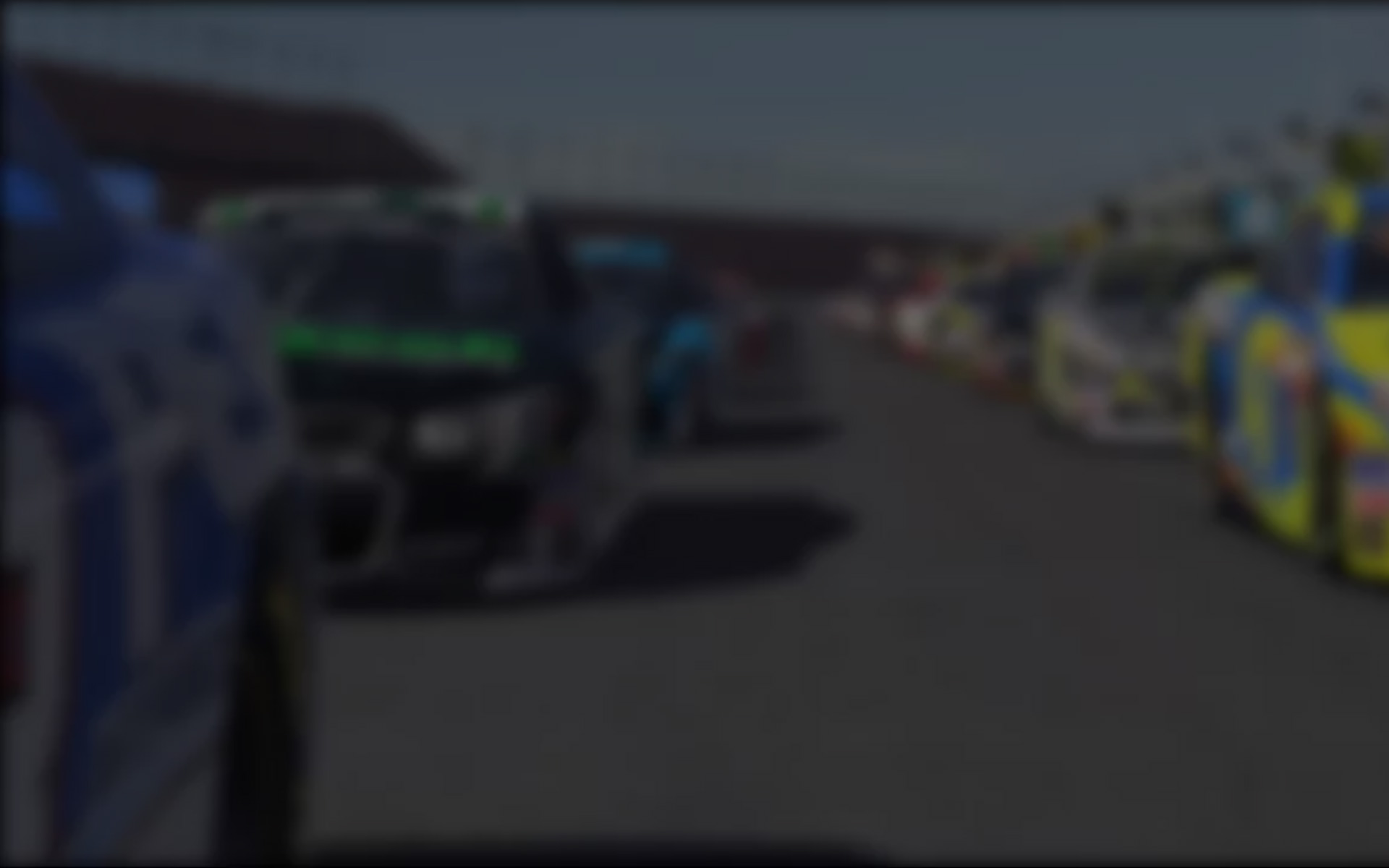 Ray Alfalla (Slip Angle Motorsports) punctuated yet another stellar season in the NASCAR PEAK Antifreeze Series Powered by iRacing by earning his fourth victory of the 2015 season at Homestead-Miami Speedway. Alfalla, who started a lap down because of technical trouble, sliced through the field in the early going and drove every bit like a driver with nothing to lose.
Last Row Motorsports' Jake Stergios finished second, followed by brother PJ. The Stergios brothers had the cars to beat on the short run, but could not match Alfalla's speed as the laps added-up on their virtual Goodyears. Bryan Blackford was fourth, just edging Chris Overland and mirroring their places in the final standings.

Alfalla and Jake Stergios dominated for most of the evening, leading a combined 146 of 167 laps. Stergios was one of the first sim racers to experiment with the high line in Turns One and Two and the change in line brought his car to life. Polesitter Cody Byus (The TEAM) had no answer and was passed by Stergios just nine laps in.
As halfway approached, Jake still led but PJ had cut the margin and began to plan his move. On Lap 83 PJ drove to the bottom in Turn Three and cleared his brother off of Turn Four. A lap later, a caution stopped the battle and sent the leaders to the pits for tires and fuel.
PJ won the race off pit road but his time at the front was short-lived as Jake used the outside lane in Turns Three and Four to regain the lead. However, Alfalla was now within striking distance and began picking his way through the top five. On Lap 112, Alfalla took the lead for the first time and started to pull away, but a caution for Brad Davies (Drill Aisle) erased Alfalla's lead and brought the leaders to pit road for the final time.
Alfalla won the race off pit road and looked set to drive away to victory, but Jake was strong and stayed right in Alfalla's tire tracks. Stergios gave it a valiant effort, even getting alongside Alfalla at one point, but did not have the speed on the bottom to clear the race leader. He finally burned off his tires and had to settle for second, just over one second behind at the checkers.
2015 series champion Kenny Humpe did not have the result he was hoping for. Although he qualified fourth, Humpe lacked speed in race trim to compete for the win.  Still, a strong finish looked possible until his chance to record a twelfth top five of the season ended when he got loose off Turn Two on Lap 44 and pounded the inside wall. Humpe wound up forty-second, dead-last.
As Alfalla and Jake Stergios battled for the lead over the last 40 laps, PJ Stergios, Blackford, and Overland were locked in an intense battle for third on track, and third through fifth in the championship. PJ came away with third on both counts, a rather comfortable 19 points ahead of fourth place Blackford. Overland and Blackford fought side-by-side multiple times during the last fuel run, each needing to finish in front of the other to claim the $1,000 fourth place prize. Blackford's long run speed was too much for Overland, who settled for fifth in the championship, a single point behind Blackford, and collected $500 for his efforts.
Further back in the standings, Nathan Wise was the last driver to secure his 2016 NASCAR PEAK Antifreeze Series license by finishing twentieth in the standings. He beat Michael J Johnson (Gale Force Racing) by seven points despite limping a damaged car home to a thirty-seventh place finish at Homestead.
As the sixth NASCAR PEAK Antifreeze Series comes to a close, the story of the year has to be Humpe's complete dominance through the first three quarters of the season. Though he faded a bit at the end, Humpe's consistency was nothing like this series has ever seen. As he looks to become just the second repeat champion, Alfalla – already a two timer himself – looks to be his biggest competition. Nobody was stronger the last few races than Alfalla and he will carry that momentum into the off-season and, he hopes, to the start of 2016.
The NASCAR PEAK Antifreeze Series is off until February, giving drivers and teams some much-needed time off. What does next season have in store? With the NASCAR iRacing Pro Series bringing-in new talent, drivers undoubtedly changing teams, and iRacing build changes, it is always possible that different and unexpected drivers will challenge for wins.  However, Humpe and Alfalla will be on their games, and likely ready for any new challengers.
---
You may also like...
---