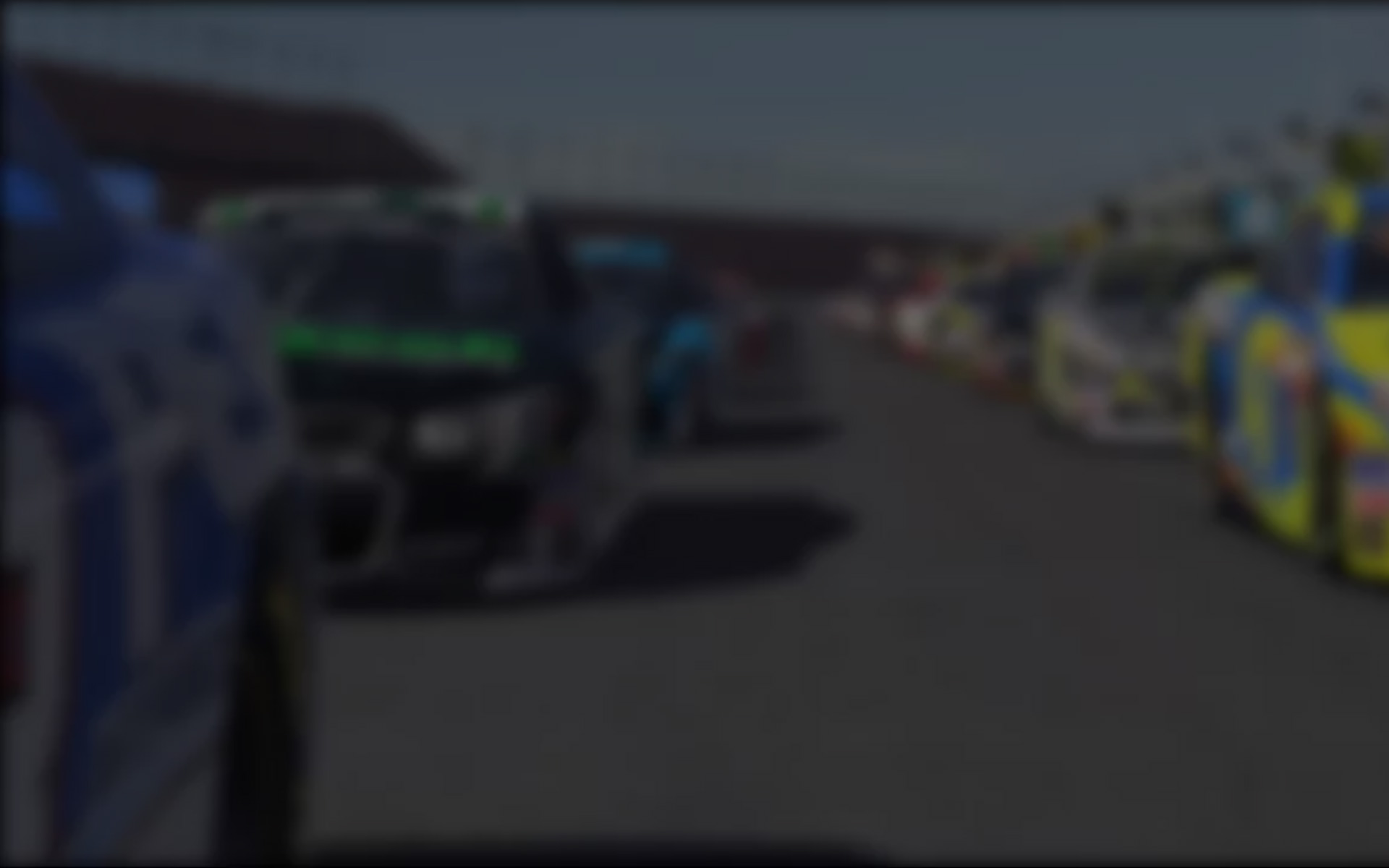 Many sim racers and real life racers will tell you that Rockingham Speedway is one of the most difficult tracks that NASCAR pays a visit to during the season. Some drivers praise the difficulty of racing at The Rock while others call it inappropriate names. Either way, The Rock played host for Week 11 of the NASCAR iRacing.com Class C Series Fixed where over 1,450 online racers took the green flag for at least one race during the week.
Brandon Hauff (New York) led just two laps en route to the victory over Frank Buccialia III (Carolina). Matthew Largen (Virginias) started from the pole and led 13 laps before being relegated to the third position. Chase Raudman (California) was a man of fours for the event as he started fourth and finished fourth while driving the No. 4 truck. James Edens (California) started from the fifth position and ended the race in the same spot in the 3696 SoF.
Although he didn't win the week's top SoF event, two time NASCAR iRacing.com Series World Championship champion Ray Alfalla (Florida) ended the week on top of the standings, scoring 224 total points. Buccialia's second place effort in the top SoF race earned him 218 points and put him in the second position for the week. Wes Weidman (Plains) made two starts during the week and finished in the top five in each one of those, scoring 210 championship points. Largen had a very good week as well, making four starts and ending each of those in the top five, netting 204 points. While Hauff did win the SoF event for the week, he started seven races, and ended up only earning 197 points.
Eric Hoggarth (Plains) put his name on top of the qualifying chart for the week by just three thousandths of a second over Alfalla (23.643 compared to a 23.646). Grant Winchester (Carolina) ended the week in the third position with a time of 23.662 seconds and completing the remainder of the top five were Mid-South Club members Heath Hindman and Nick Shelton.
With just one week remaining in Season One, it should be a very close battle heading into the final week in Chicago. Matthew Wright2 (New York) holds a six point lead over Josh Berry (Mid-South). Lance Gomez Jr (New York) might be too far out of the lead (-70 points) to have a serious chance at the title, but knowing Lance, he will be sure to give it his all. Wade Hustad (Midwest) (-136) and Kenneth O'Keefe (-140) fill the remaining spots in the top five.
The season concludes next week at one of the most popular tracks in the service, Chicagoland Speedway. The 1.5-mile speedway provides some very intense racing which is sure to put on a show for the drivers and spectators as Wright and Berry battle for the championship.
---
You may also like...
---