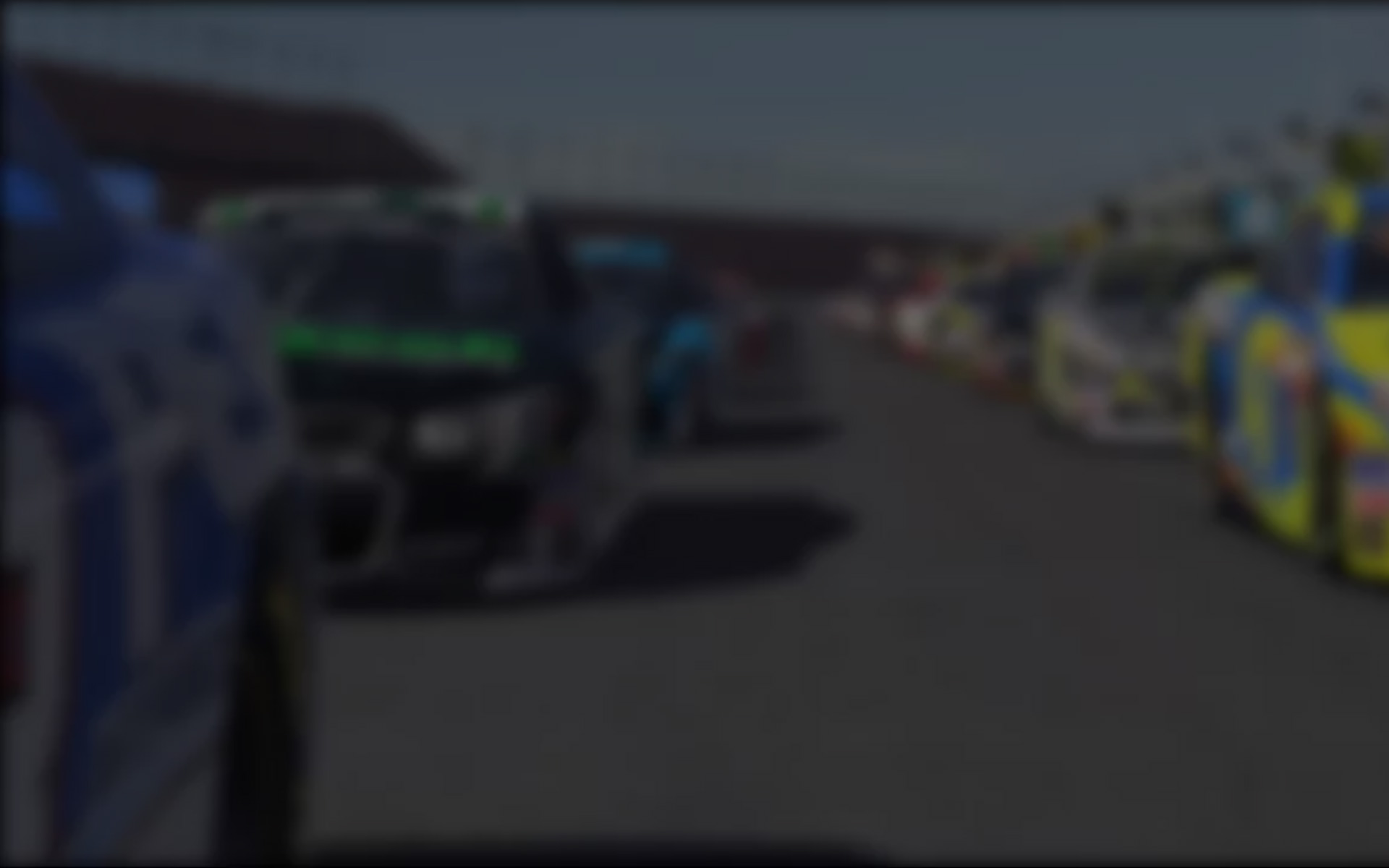 For Week Eight of the NASCAR iRacing.com Class C Series (fixed setup) we make a trip to the NASCAR homeland for some speedway racing at Charlotte Motor Speedway. The 1.5-mile quad oval has played host to some of the greatest battles in NASCAR history, but as with many duels, the crème rises to the top and that's exactly what happened during this week's high Strength of Field event.
Ray Alfalla (Florida) brought home the checkered flag over Pedro Mojica (Texas) after leading 40 of the race's 45 laps en route to the victory in the 4305 Strength of Field. Georgia native Brandon Williamson finished in the third position with fourth place Byron Daley (New York) hot on his tail as they were side-by-side coming to the start/finish line. The final position in the top five goes to Bryan Blackford (Florida) after starting from the ninth position.
By earning the victory, Alfalla scored 271 valuable championship points for the week as he looks to make a late run for the Season Four championship. Josh Berry (Mid-South) finished off a successful week in the second position, earning 257 points for his efforts. Mojica's second place effort in the week's high SoF earned him 255 points and placed him in the third position for the week. Tyler D Hudson (Mid-South) had a very successful week, winning all seven of the races he competed in and earning 240 points in the process. Williamson also finished the week with 240 points after a very strong run in the high SoF event.
Alfalla seemed to not have any weaknesses during the week as he also laid down one heck of a qualifying lap to place him P1 overall. Alfalla's time of 29.297 seconds was nearly one half of a tenth of a second faster than second place Hudson who turned a time of 29.344 seconds. Frequently mentioned in the top five of the qualifying chart is Justin Brooks (Carolina) who is once again in a familiar spot as his time of 29.373 was good enough for third overall. Dru Wilke (Indiana) and Jason Karlavige (Pennsylvania) rounded out the top five in a very tight battle.
While Daley's point lead did shrink a little heading out of Charlotte into Talladega, he still has some playing room, but needs to be on his A-game if he wants any shot at winning the championship. Berry is only 123 points out of the lead after a successful race during the week, but will need to step up his game since drop weeks are now coming into effect. Alfalla also gained ground and is currently 193 points behind Daley. Jordan Hightower (Mid-South) did not participate in any races during the week and slipped down into the fourth spot 236 points back while Blackford fills out the top five, but is 355 points behind Daley.
Stay tuned to inRacingNews.com as the NASCAR iRacing.com Class C Series (fixed setup) heads into the deep south for battle at one of NASCAR's most popular tracks in Talladega Superspeedway. The 2.66-mile monster has produced some great finishes and Week Ten will surely not disappoint. Also, be sure to head on over to iRacing.com to be part of the action and you could win a Logitech G27 wheel and pedal set by claiming any of the Season Four divisional championships in the NASCAR iRacing.com Class C Series (fixed setup) or by being chosen at random from iRacers running the Logitech logo in any series. Click here for complete details.
---
You may also like...
---