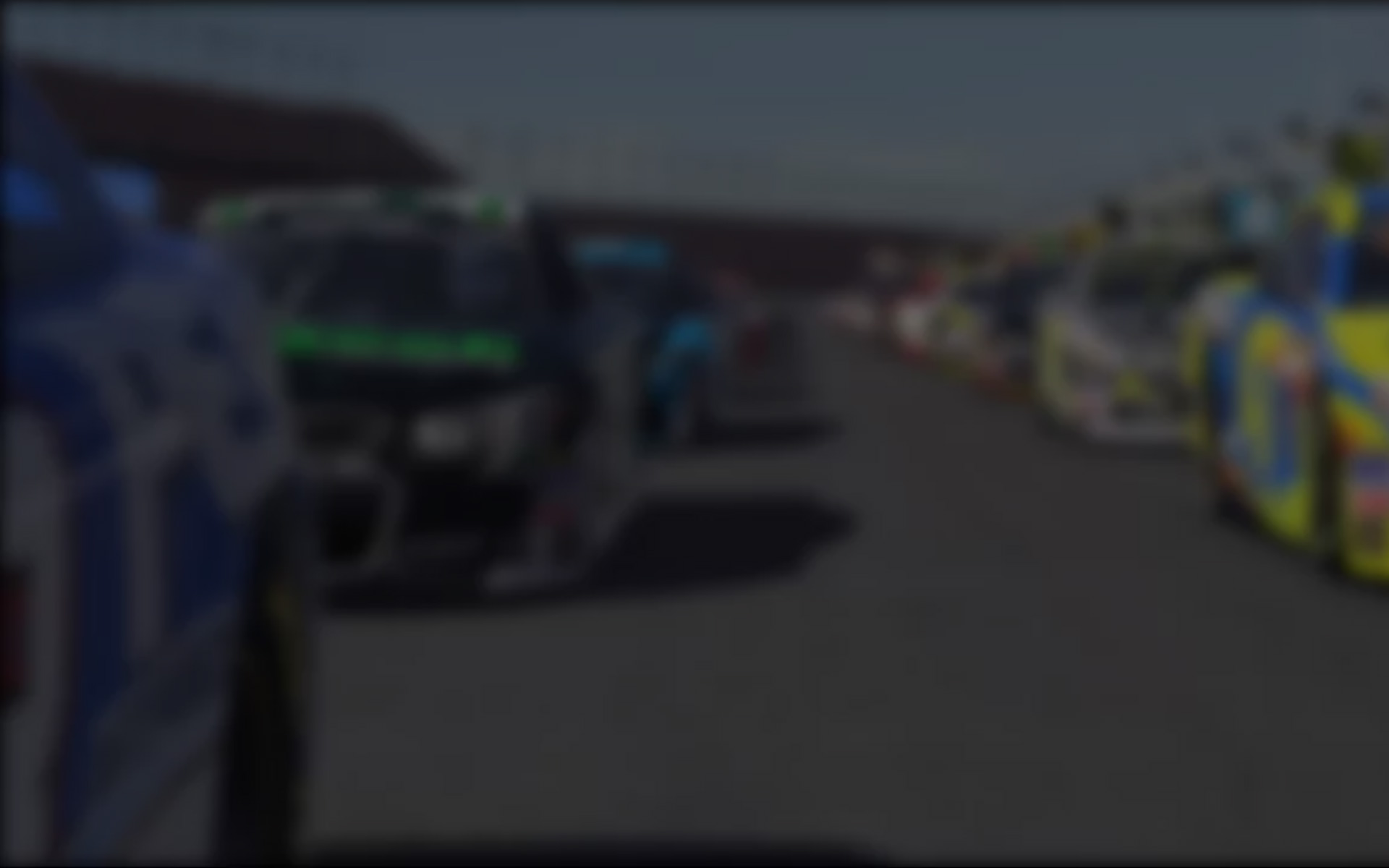 May 10th, 2017 by Jason Lofing
Defending NASCAR PEAK Antifreeze Series Champion Ray Alfalla scored his first win of the 2017 season, passing Zack Novak with 16 laps to go before holding-off a charging Kenny Humpe for the victory at Richmond International Raceway.
Humpe had a couple of chances to battle Alfalla for the lead, including one time with seven laps to go when he got a nose under Alfalla coming off Turn Four. The two made contact which sent Humpe for a slide and nearly cost him second position.
Humpe, to his credit, did not give up and with two laps remaining he was once again on Alfalla's back bumper. With Alfalla hogging the low line Humpe searched for grip on the outside but could not find a way past Alfalla over the last two circuits. Alfalla crossed the line just over 0.2 seconds in front of a spinning Humpe, who crossed the line sideways after making a final bid to draw alongside off Turn Four.
Ryan Luza finished third, 1.5 seconds behind. Corey Vincent was fourth and Ryan Lowe came home fifth, both just behind Luza at the checkers. Novak had been holding third but ran out of fuel on the last lap and finished eighteenth.
The 200-lap race had just two cautions and was relatively clean throughout. The long runs allowed sim racers with a solid setup in their car to move forward, but doomed those who found themselves struggling with handling.
Nick Ottinger started the night on pole and led the first 15 laps but Vincent had the fastest car early and passed Ottinger for the lead shortly before the first yellow flag of the race waved for Mitchell Hunt's spin off Turn Two.
Vincent held the lead during the pit stops which followed and maintained a comfortable gap back to Alfalla after the sim racing resumed in earnest. The next 130 laps would run under the green flag, testing the tire saving skills of the whole field as grip off the corners was at a premium.
One driver experiencing no lack of grip was Humpe, who started to make inroads on the lead around 30 laps into the run. In the span of 20 laps Humpe went from the backend of the top five to blowing by Vincent for the race lead.
However, just two laps later Humpe hit pit road for a scheduled stop for tires and fuel. The field cycled through the round of stops without incident but in the meantime Humpe had lost the lead to Alfalla, who had pitted a couple laps before the former leader.
As another round of green flag stops approached Alfalla maintained the lead over Vincent with Humpe unable to gain ground on the top two during the second run. One by one the leaders headed to pit road for a second time under green, but one stayed on the race track: Novak. On Lap 147 Novak got the yellow he wanted. Enough time had passed that Alfalla and the other leaders from earlier in the race had to pit again for tires and would restart behind Novak.
On the restart, Novak looked strong for 10 laps. However, slowly but surely Alfalla began reeling him in. The problem was not catching Novak, but passing him. Novak did well to take away Alfalla's line and hold his challenger at bay for several laps before an incident with the lapped car of Michael Johnson opened the door for Alfalla to make the race-winning pass.
With Richmond in the rear view mirrors, Luza is still atop the standings after Week Six, but Alfalla has closed to within seven points. Bobby Zalenski dropped to third, a single point behind Alfalla. Logan Clampitt is another ten points adrift and Darik Bourdeau rounds out the top five, 39 markers back.
The series returns to a 1.5-mile track in two weeks' time, with a 300-mile race at Charlotte Motor Speedway marking the third such racetrack in 2017. Luza won at Las Vegas and was strong at Texas before being involved in an accident, so look for him to make a bid for his third win of the season. Alfalla should not be counted out though and has momentum on his side as he looks for a second straight victory. Be sure to tune into iRacingLive at 8:45 p.m. Eastern on May 23 (00:45 GMT on May 24) to see who comes out on top on NASCAR PEAK Antifreeze Series' longest night!
---
You may also like...
---