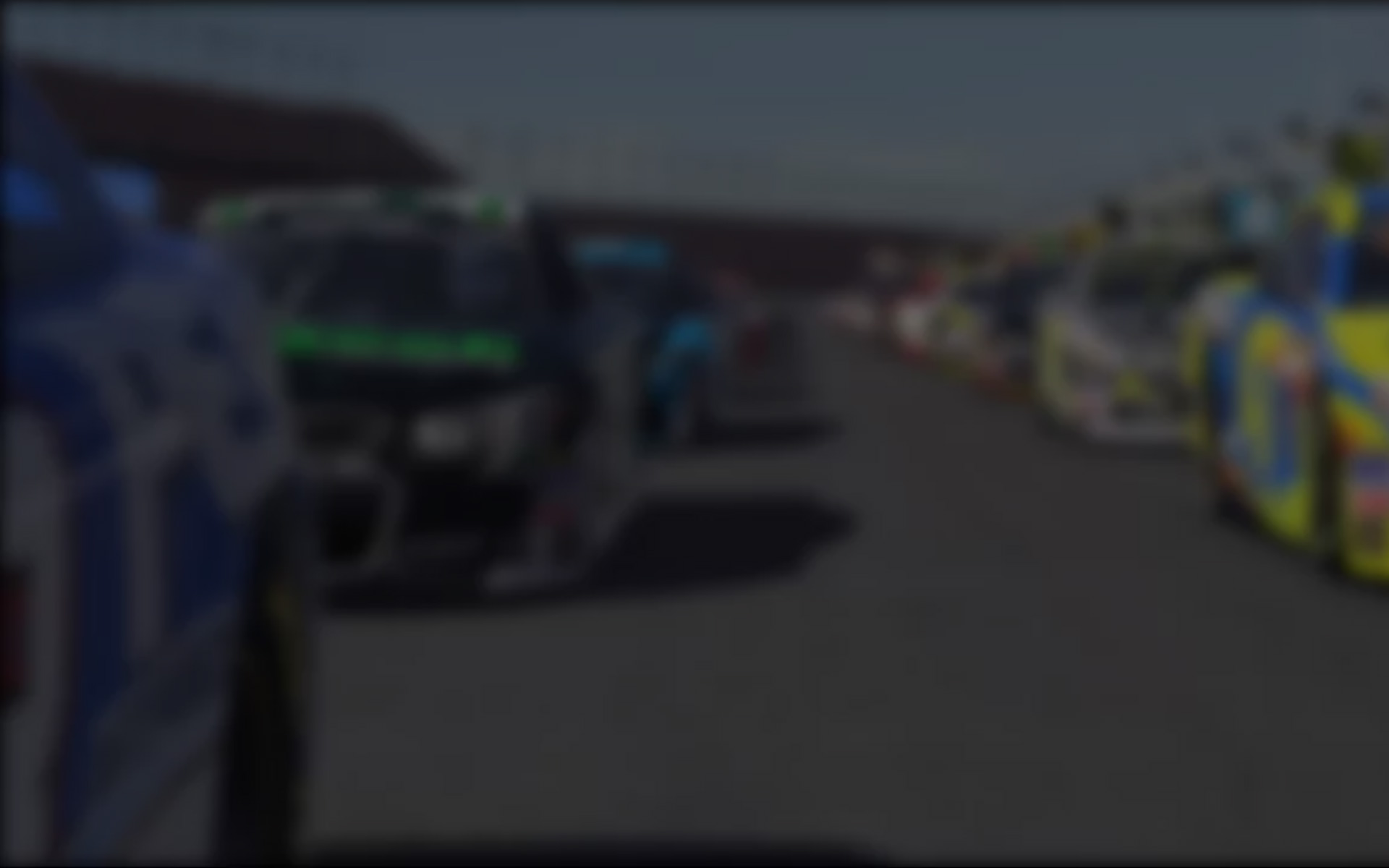 September 23rd, 2015 by JaimeB
One week after coming up a single position short at Darlington, Ray Alfalla (Slip Angle Motorsports) turned-in a dominating performance at Chicagoland Speedway to score his third victory of the 2015 NASCAR PEAK Antifreeze Series powered by iRacing. Alfalla started fourth and quickly showed his would be the car to beat, pacing the field for a race-high 117 of 167 laps. Aero Precision's Taylor Hurst finished second, 3.79s behind the winner. Bryan Blackford was third, followed by Michael Conti (Drill Aisle), who battled from thirty-third on the grid, and Chris Overland (Last Row Motorsports).
The biggest winner of all, however, finished a lowly twenty-ninth.  That would be Kenny Humpe (The TEAM) who came into the race with a virtually insurmountable lead in the points and went on to clinch the 2015 NASCAR PEAK Antifreeze Series championship and the $10,000 grand prize. Humpe's race started strong with a third place run in qualifying and, while it was clear he did not have the speed to run with Alfalla, a top five seemed realistic. That all changed on Lap 101 when Humpe got loose and hit the wall off Turn Two, triggering a crash that also involved Allen Boes and Justin Bolton. Despite his damage, Humpe soldered on to the finish and wrapped-up the championship a week early.
Alfalla did all he could do to extend the championship battle to the final race of the season.  He led for much of the evening and found himself out front when the fifth and final yellow flag flew with 44 laps remaining. With tires at a premium, all lead lap cars headed to the pits for fresh rubber, final adjustments and fuel to the finish. Alfalla won the race off pit road but came under attack from Hurst and Tyler Hudson (One Up Motorsports) shortly after the restart. Four laps later, Hudson took advantage of a minor mistake by Alfalla and grabbed the lead with Hurst in tow.
Alfalla, knowing he had the best long-run car, was content to bide his time in third. Sure enough, it only took nine laps for Alfalla to catch and re-pass Hurst to move back into second. Hudson too began to struggle and he met the same fate as Hurst three laps later. Once back in clean air, Alfalla checked-out on the rest of the field, never being challenged the rest of the way.
The race started with a long green flag run and as the track took rubber and tires wore, some sim racers and cars reacted more positively than others did. Conti flew through the back half of the field after missing qualifying while Corey Vincent (Premere Motorsports Group) and Nick Ottinger (Gale Force Racing) both struggled with ill-handling cars and fell back. Vincent recovered for a ninth place result but Ottinger's luck ran out when he met the Turn Four wall, ending his night in thirty-ninth position.
While Humpe took the title, Alfalla locked-up second place in the points, extending a remarkable five-year streak of finishing either first or second in the championship. However, the fight for third is far from over with PJ Stergios currently occupying the final podium spot with Blackford (-17 points) and Overland (-18 points) in pursuit.
Just one race remains in the 2015 NASCAR PEAK Antifreeze Series, the traditional season finale at Homestead-Miami Speedway. With Humpe and Alfalla both locked into their championship positions, it would be no surprise to see both drivers go all-out for one more win to cap off the season. In addition, the battle for third is tight enough that it would not be surprising to see either Blackford or Overland try to play strategy to overtake Stergios. Who will end the season on a high note and who will be left staring at a long off-season? To find the results to all these stories and more be sure to catch the series finale in two weeks' time on iRacingLive!
---
You may also like...
---