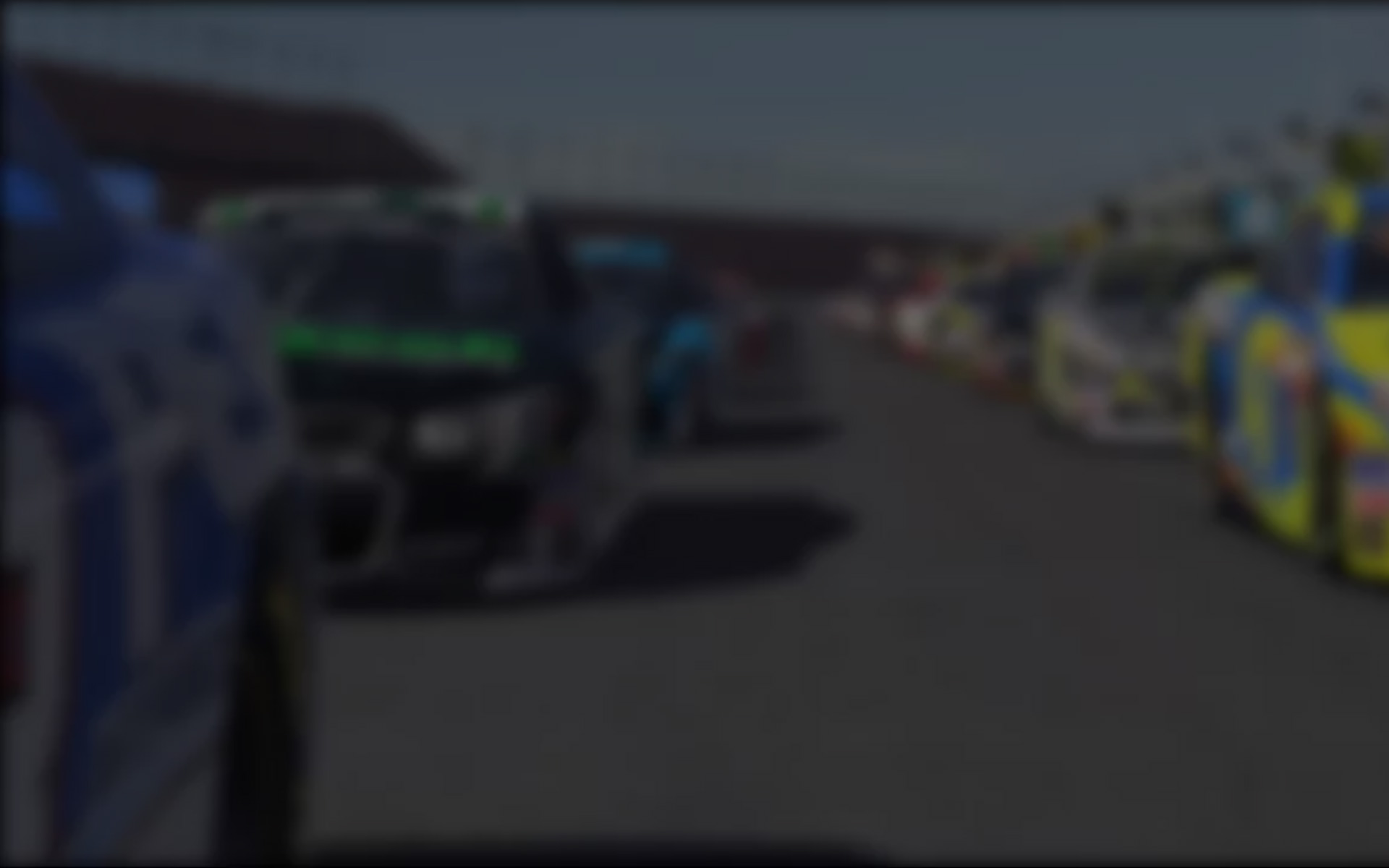 Motorsports is replete with great racing families, be their names Allison, Earnhardt or Petty, Andretti, Bettenhausen or Unser, Hill, Rosberg or Stuck.  It may be a little early in the game for sim-racing to boast multi-generational dynasties, but one New Hampshire-based tribe has staked a pretty authoritative claim to being the first family of iRacing.
That would be the Stergios family, as in Jake and PJ Stergios.  After all, in an arena where roughly one out of every 400 members qualify for a pro license, it's a pretty impressive accomplishment when two of the 105 Pro iRacers hail from the same household.  More impressive yet is the fact the brothers Stergios have each competed in both of iRacing's top tier series, the NASCAR iRacing.com Series World Championship and the iRacing.com World Championship Grand Prix Series.
In fact one could make a pretty solid case that Jake is the most accomplished all 'round iRacer of the day.  After placing third in the 2012 iWCGPS and P28 in the 2012 NiSWC, four races into the 2013 championships find him fourth in the iWCGPS and P14 in NiSWC despite missing the opening round at Daytona International Speedway.
In the early days of the World Championships, a number of sim-racers tried to double-up in NiSWC and iWCGPS including Brad Davies, Richard Towler and Ray Alfalla.  Although Towler enjoyed an impressive 2010 campaign when he won the NiSWC and finished P2 in the iWCGPS, Jake alone is running both series this season with considerable success, witness a runner-up finish at in his Chevy SS Gen6 Phoenix and four top tens in as many outings in his Williams-Toyota FW31.
"The two cars and series require a totally different mind-set," says Jake, who works as a computer technician. "You have to drive a lot more aggressively with the Formula One car, brake later and turn sharper while with the stock car you have to back-up for the corner and maintain good throttle control or you'll spin your tires, overheat them and get no bite off the corners.  And qualifying means everything in the iWGPS, while you can make-up for a bad starting spot on the ovals with a good race set-up and smart strategy on pit stops and cautions."
While P.J. is "only" running one DWC series — at the moment he is P29 in the iWCGPS with a best result of 13th at Interlagos – he's a fine all 'rounder himself.   After all, along with his share of SK Modfieds, IndyCar and NASCAR Class A events, he's won more Sprint Car and Silver Crown races than you can shake the proverbial stick at.  While, at first glance, the combination of virtual Sprint Car and F1 cars may seem odd, PJ says the two disciplines have much in common.
"The two cars and series require a totally different mind-set." – Jake Stergios
"There are more similarities than you might think between Sprint Cars and F1.  They're very powerful, very quick and nimble, and both require precise throttle control.  A number of WDC guys have raced Sprint Cars successfully  – Alexi Elomaa, Petteri Kotovarra and, of course, Jake from time to time  — although guys from the road WDC tend to do better in the Sprint Cars than the oval guys."
With 254 oval and 123 road course wins to his credit, PJ is well out front of younger his brother in the iRacing stats, as Jake checks-in with "just" 138 road and 65 oval wins.   Of course, PJ has something of a numerical advantage, having joined iRacing back in 2008 at age 20 while Jake didn't join until the following spring, at age 17.
"PJ got me onto iRacing," he says, "I've always want to be better than him at everything we do, so I thought I'd give it a try."
Although there is no shortage of sibling rivalry Chez Stergios, the virtual miles and the real years have polished some of the rough edges.  While there's still plenty of brotherly competition, they channel it in positive directions.
That's particularly the case in the iWGPS where PJ and Jake are members of the Inex Racing team.
"We help each other out," says Jake.  "We share ideas, try different setups and compare the results; sometimes we get the same speed with different setups by using different driving styles."
"For sure there's a real rivalry between us, but we use it to make us better." – PJ Stergios
"We push each other real hard," confirms PJ, a manufacturing engineer.  "For sure there's a real rivalry between us, but we use it to make us better. Sometimes I'll be running laps in the F1 car and if I can't figure something out, Jake will suggest I try some different things, move my apexes, shift points and things.  I do the same when he drives, so it's a bonus for both of us."
While Jake finished third in the 2012 iWCGPS and is again near the top of the points heap in 2013, he is the first to concede he'll need some help if he is to entertain any hopes of wresting the title from 2010/12 champion Greger Huttu and/or 2011 champion Hugo Luis.
"Realistically, I'd like to finish in the top four again," he says.  "The only way I have a shot at the top three in most races is if the guys at the front make a mistake. Which sometimes happens!  Look at Road America last year . . .
"As far as the NASCAR series goes, I'm pretty happy with the way the season has gone so far.  I missed the first race when I failed to qualify by half a tenth of a second, but since then my team  — Last Row Motorsports – has developed some great setups. Last year was our first year and while I got a win at Las Vegas, in some respects we really were a last row team!  This year we're doing a lot better, I qualified 15th at Phoenix and we should be able to start in the top 15 or 20 most weekends.
"I'd like to finish in the top 20 and avoid having to race my way back-in in the Pro Series, but if that happens I'm OK with that.  The Pro Series is fun racing."
Like his younger brother, PJ has a realistic outlook on his chances in the 2013 iWCGPS  . . . and in the 2013 NiSWC where, when the fields traditionally thin-out near season's end, Class A licensed drivers can attempt to qualify for races.
"I've got some real world conflicts every Saturday, so I'm not sure how many road races I'll be able to do," he says.    "The oval series time slot is actually a lot better for me (Tuesday evenings).  I may try to qualify for some races near the end of the season – with some help from Jake.  Then I could get a little experience and take a shot at qualifying for the start of the series next year."
Regardless of what transpires in the two WDC series, the Stergios brothers will be helping one another away from their sim-rigs this summer.  PJ and Jake have been racing since they were youngsters, starting in quarter midgets and moving along to the Northeastern Midget Association (NEMA) and, more recently, small block Supermodifieds.
In fact PJ finished third in the smallblock Supermodified Division at Lee USA Speedway last year, with a win and ten top fives in 15 starts.  His reward?  He promoted himself to crew chief to make room for Jake to step into the seat.
"I'd done pretty well last year," says PJ, "but we figured we'd see what Jake could do one day and he went about .2s quicker.  So he's going to take a shot at it this year, while I'm doing the engineering.  I enjoy working on the car set-up as much as I do driving."
Actually, PJ will enjoy the best of both worlds as he also plans to racing midgets in the NEMA Lite series in New York and New England . . . check that, thanks to iRacing, he'll have the best of three worlds.
Be sure to watch Round Five of the 2013 iWGPS at Phillip Island Saturday followed by Round Five of the 2013 NiSWC at  Richmond on Tuesday  — both on www.iracing.com/live/ 
---
You may also like...
---