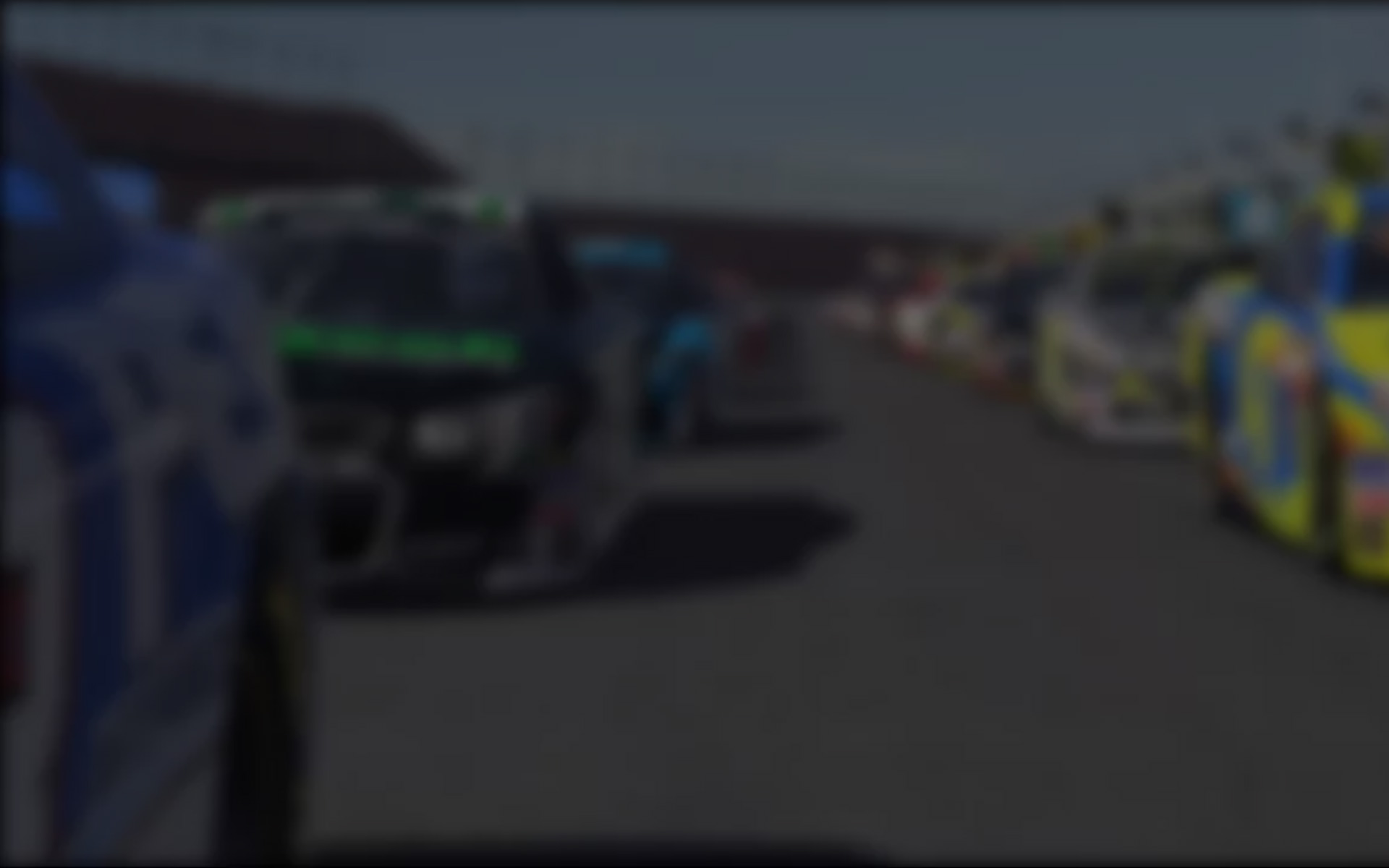 Ever think you would go from sim-racing to real racing? What about starting a racing business with a childhood friend who is serving overseas as we speak? Well that is what iRacer Josh Parker and long-time friend Mark Richards are doing. Richards Parker Racing LLC is now an official Dare Stock race team that will debut at Stafford Motor Speedway this Friday, July 6th.
So how did this all come about? From childhood friends to one going into the Army, while the other sits at home, an 18-19 year old kid playing video games.  Two ends of the stick, right? Well Josh's life was basically working full-time, and then going home to iRace five or six nights a week. Putting-in hour-upon-hour on the sim, he racked-up some incredible stats and achievements, one of them being the inaugural iRacing.com Pro Series Championship in 2009. In contrast, while Josh was tearing-up the virtual tracks of iRacing, Mark was overseas in a very real fight for the freedom of Josh and thousands of others to enjoy the sport of sim-racing.
After Mark graduated high school and left for the Army, he and Josh lost contact for a couple of years.  In fact, Mark and Josh weren't even what you would call 'direct' friends. They met each other through Josh's older (by 16 months) brother Matt.
"I remember just getting into sim-racing using Nascar Racing 2003," says Josh. "I would sit in my living room where the computer was and just race all day. Everyone would come over all the time and just point and laugh at me. In their eyes I was just playing another video game; in my eyes I was getting as close as I could possibly get to driving a race car."
How does one go from making fun of a kid racing on his computer, to dropping thousands of dollars on him to enable him try racing in real life?
After losing contact with Mark, Josh accomplished a whole bunch of different things in his life. The biggest was losing more than 125lbs since April of 2011. When Mark came home for two weeks last March, it was the first time he and Josh had seen each other since 2010. Needless to say, Josh's hard work was quickly noticed . . . and then a conversation started that made a dream come true.
Sitting at a local bar in their home town of Cranston, RI Mark told Josh, "all I ever hear about is you winning these online races.  You're becoming a champ. Why aren't you racing in real life yet?!"
As any racer knows, the obvious answer was money. But Mark had no clue about racing, so he asked how much it could possibly cost to do something like racing in real life.  Josh replied by giving him the racing run-down, including how it could be more – or less — expensive depending on the type of racing.
"That conversation came to an end pretty quickly," Josh laughs, "and we went on celebrating Mark coming home."
About a month after Richards returned overseas he learned that Josh got a chance at real racing doing the Rent a Racecar deal run by Parker's good friend Gary Spinnato at Stafford Motor Speedway.
"I was at the gym doing my normal workout, it was around 9ish pm when I got a phone call from a 6 digit number," Josh recalls. "I almost didn't pickup because I thought it was some kind of automated machine about to sell me something stupid."
It wasn't a salesman; rather it was Mark calling from overseas offering Josh an opportunity of a life time.  He wanted them to start a business together, buy a race car and get Josh racing full time to see if he has what it takes in the racing world.
"I have the money, and I can't really do anything with the money from over here, so I want to put it towards something good and see if we can take-over the racing industry," said Mark.
Fast forward to the present . . .
Richards Parker Racing LLC has been formed and now one week away from making their debut at Stafford Motor Speedway. Richards and Parker aren't entirely alone in the effort, thanks to additional financial support from iRacing.com, along with help from Spinnato and Rent a Racecar partner Paul Varrichio, Jr and an all volunteer crew -Nate Teto, James Grandi, and Adam Fohlin – preparing the race car.
Fantastic as the story already sounds, Josh hopes to do even more magical things at the race track Friday . . . and in the future.
"Mark's already talking about moving-up to Late Models next year," says Parker, a customer service representative for the MBTA.  "But for now we're focused on this weekend.  Mark calls every day, asking how the preparations are going, seeing if we've got everything we need.  Thanks to Mark – and I can never thank him enough – we do."
You can go to Josh's Twitter page and follow every single step of Richards Parker Racing's journey.  He'll be posting updates each day about the car and the races, or you can find him on Facebook.  Josh's first race will be on Friday, July 6th.
www.Twitter.com/@JoshParker81
www.Facebook.com/Parker1858
---
You may also like...
---