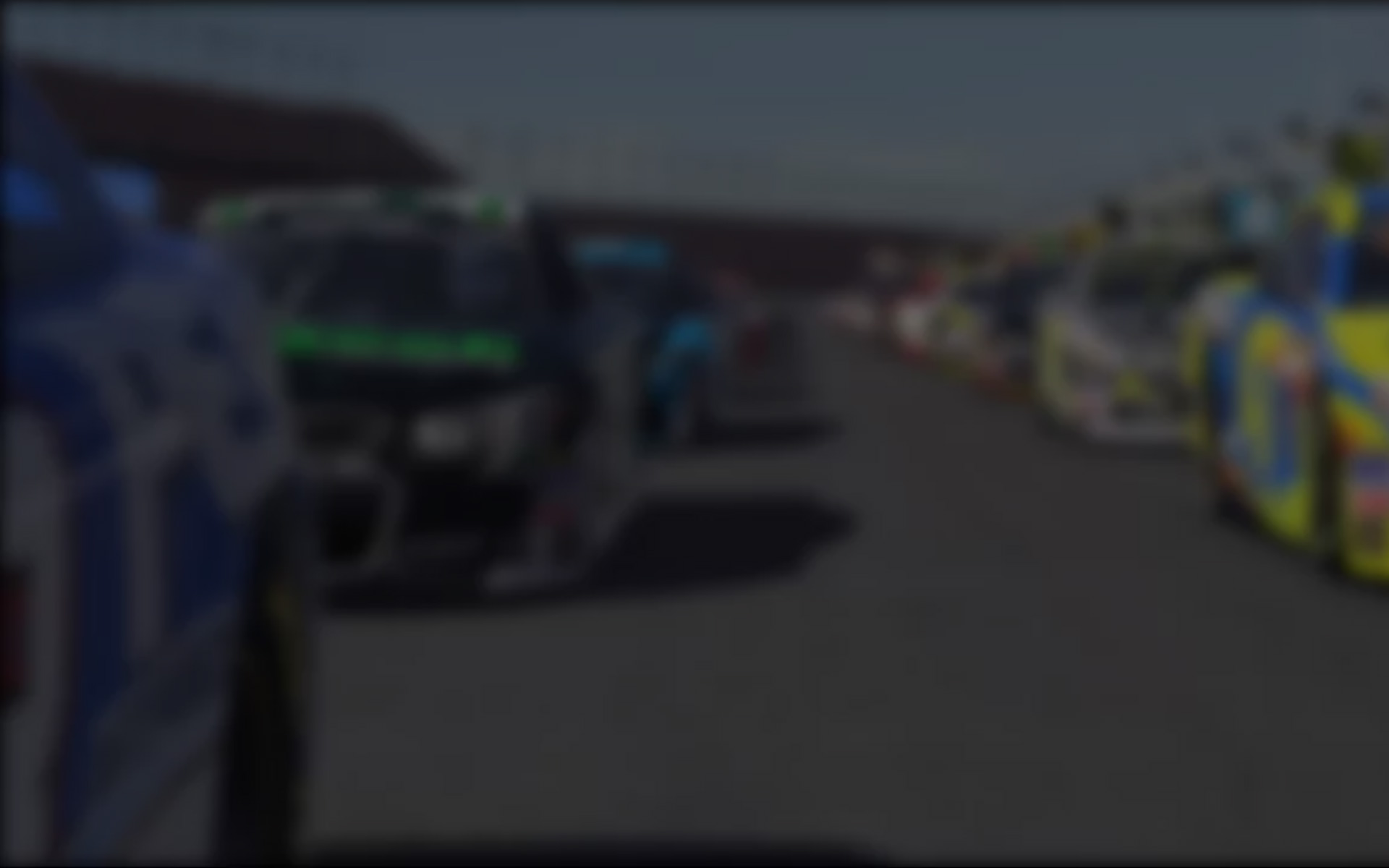 The 2015 Season 1 iRacing.com IndyCar Oval Series featured a wide variety in racing as well as a wide range in participation and hard racing for the participating sim-racers during the 12 weeks of competition.
A number of firsts also took place throughout the season. The series crowned yet another new champion, Nigel Marneef (Benelux). The series reached new heights in Strength of Field, including a new record Strength of Field of 4347 at Las Vegas Motor Speedway. The season featured attrition, close racing, domination, luck (both good and bad), shockers, and several strange moments, among other storylines. This season also saw the championship come down to the final ten laps of the Strength of Field race in the final week of the season.
The series had the most participation during the final week at Indianapolis Motor Speedway, which boasted over 212 participants in over 20 races. Just behind Indianapolis Motor Speedway in participation was Iowa Speedway which saw 203 sim-racers compete. Third in participation was Michigan International Speedway with 192 participants. The series saw the lowest participation during week 10 at Gateway Motorsports Park with only 39 sim-racers participating in three official races.
Marneef finished the season with 1675 points, besting Vick Caudill (New England) with 1620 points. In third was Ryan Norton (Florida) with 1466 points despite competing in only eight of the twelve weeks, eliminating the need for drop weeks. In fourth came Christopher Demeritt (New Jersey) with 1419 points while Niles Anders (Plains) who accumulated 1335 points for fifth best. Rounding-out the top ten in points, in order, were Brandon Trost (Pennsylvania), Adam Dock (Texas), Tim Doyle (Atlantic), Ray Kingsbury (New England), and Rob Unglenieks (Michigan).
A total of 599 sim-racers tried their hand with the Dallara DW12 throughout the season. Of those, 92 took a trip to victory lane. Trost had a season high 17 wins, with Daniel Kendall (Illinois) and Caudill each earning 13 wins. Christian Steele (California), Stefan Remedy (Canada), and Derek M Murray (UK and I) took home a dozen victories apiece throughout the season, one more David Strid (Australia/NZ). Demeritt, and Dan E Kendall (Illinois) who only competed for two weeks, both earned 10 victories a piece throughout the season. Seth Eggert (Carolina), Unglenieks, Marco Aurelio Brasil (Brazil), and Paul Jennings (Carolina) all took home a virtual trophy nine times during the season.
Marcel Gagne (Canada) led the series in races started, competing in 125 races throughout the season. Strid had the second most starts with 89 starts. Daniel Kendall started 76 races, with Eggert starting 63 times, and Remedy starting a total of 61 races.
Gagne also completed the most laps throughout the season, a staggering 11,593 laps. Strid completed the second most laps at 7215 laps. Daniel Kendall completed 6882 laps, with Eggert completing 5336 laps, and Remedy completing 5126 laps.
Trost topped the laps-led category, spending a total of 1679 laps in clean air throughout the season. Daniel Kendall was second in this category with 1388 laps lead. Caudill led 1192 laps, with Dan E Kendall leading 1182 laps, and Strid leading 1043 laps.
Leading the series in poles was Daniel Kendall, with 32 pole positions. Dan E Kendall had the second most pole positions with 17 poles to his credit. Trost had 15 poles, with Eggert starting first 14 times, and Demeritt, Strid, and Sarosh Chaudhry (Canada) each earned 12 pole positions. Only a total of 81 sim-racers earned a pole throughout the season.
Gagne also lead the series in top fives, earning a season high 77.. Daniel Kendall had the second most top fives with a total of 62 top fives. Strid had 55 top fives to his credit, with Steele earning 41 and Eggert earning 34 top fives.
There is always one category that no one wants to lead which are the total incidents throughout the season. Remedy was the sim-racer who led this category with 155 incidents during the season. Strid was second with 136 incidents. Gagne was third with 121 incidents and Jeff Zook (Virginias) fourth with 111 incidents. Rounding out the top five in this category was Trost with 106 incidents throughout the season.
On the flip side of the incident numbers, five sim-racers competed throughout the season with fewer than 10 incidents. Dock finished the season with nine incidents; indeed he took a spotless record into Week 11 at Homestead-Miami Speedway. Both Norton and Robert Blouin (Canada) earned a mere eight incidents throughout the season. Wayne Hutchison (Northwest) earned just 6 incidents throughout the 12 week season and Loïc Boussiquet (France) earned the clean driver award with just three incidents during the season.
---
You may also like...
---