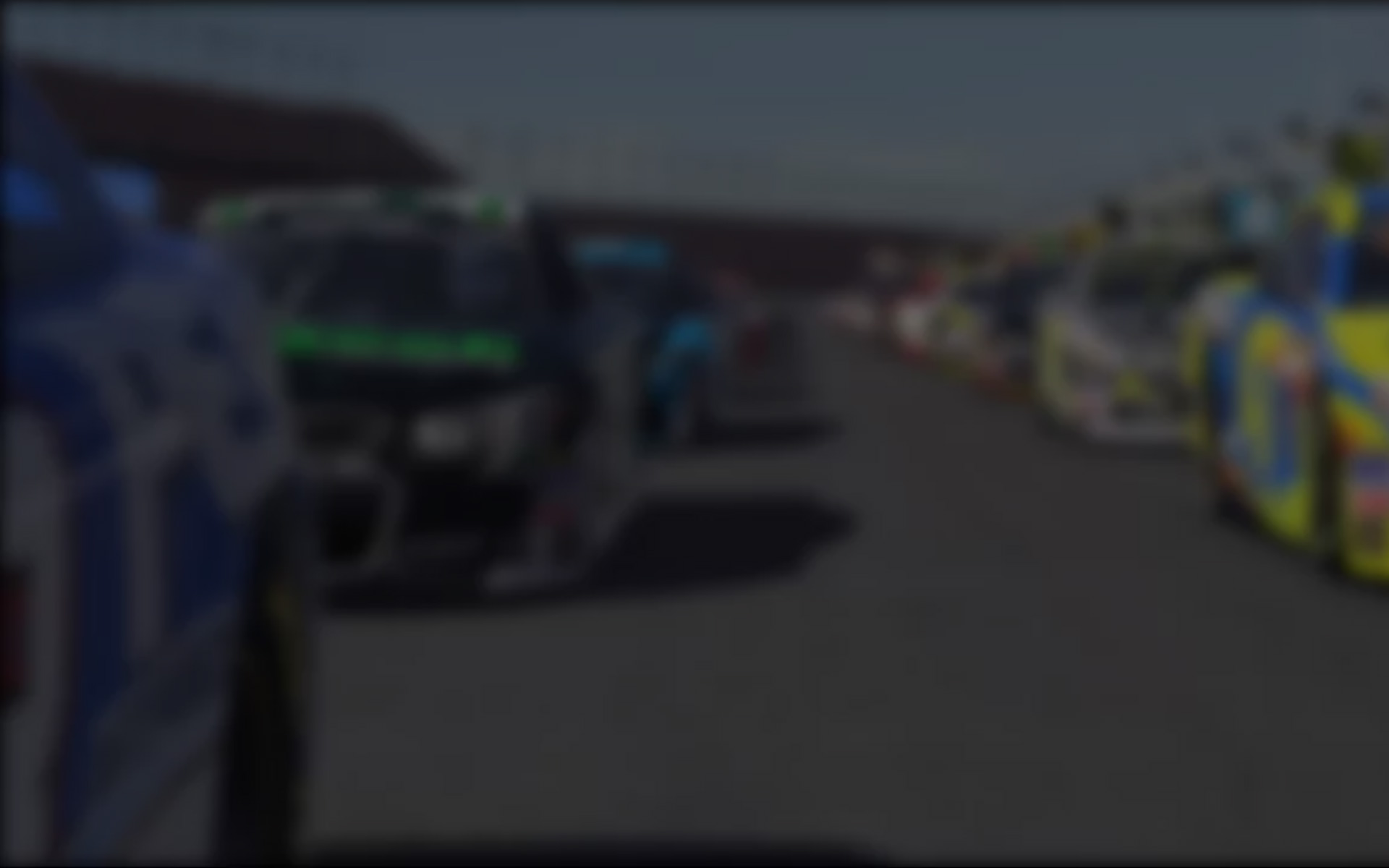 Struggles Continue for Ferrari and Williams
The Classic Teams Championship competitors arrived at Canada's iconic Mosport International Raceway with several new drivers in key seats as the pre-season favourites for the team title face an uphill battle. Ferrari signed F2 driver, Berker Barutcu, but a non-showing at Mosport meant Escuderia Prancing Horse remained with two drivers for the fourth week in a row.
Another lead team, Williams, fielded three smi-racers but a crash at treacherous Turn 2 for Henri Salminen following an unusual Lap One spin, left the team relying on Audrius Valantiejus for the bulk of their points.
Meanwhile ATS continued to be the surprise of the season, as a staggering 42 point haul extended their lead over the on-form Ligier team to 30 points. ATS can't relax, however, as there are four "dropped" scores allowed and surely Williams and Ferrari will start scoring big points soon.
The season isn't all about the top teams though; it wouldn't be what it is if it wasn't for the midfield drivers and teams. Aurora team, LEC Refrigeration is one of those teams and they are putting in solid performances each week that are putting several F1 teams to shame.
After another good 21 point team haul, Richard Ross said, "Personally, as a team we have made steady progress in our performance on the track. Darryl Henry is solidly our best racer each week and gets top finishes in almost every race he runs. My goal would be to finish in the top half of every race, and to improve my skills, finishing better than the season before with the CTC and Div 5.
"That is a huge challenge as the fields this season are highly competitive. I am proud to say that we have more racers from the Midwest that are participating for the first time and, unlike the last two seasons, I am not the lone wolf."
Ross had an impressive and enjoyable race at Mosport featuring the kind of improvements that all mid-fielders strive for.
"My highlight this week was being more competitive and finishing on the lead lap," he added, "something I have been struggling with since last season. I enjoyed being able to race for position for most of the race, gained a couple of spots and lost a couple. The competition was great Thursday night with the race resulting in a split. "
Through the week, 17 races were official including several split races. Guest driver, Klaus Ellenbrand scored two wins in as many starts, earning a superb 213 points, while Brabham's Michael Schmidt3  won two times in four races.
Of the CTC drivers, Gernot Fritsche once again top scored, 202 points extending his lead over Lotus's Kalle Ruokola to 31 points.
Highest climber was Shadow's Denis Garese who shot up from 47th to 26th after a superb 153 point haul. He said, "The final result was a really nice surprise to me.  Since the beginning of the week something was wrong as I was much slower than usual. I was in big trouble on all road cars I race with: Dallara, Riley and Lotus.
"I'm still not sure if the problem was all in my mind, or only in my hardware, but Saturday evening I was fast again. It was quite a relief, but I had done too few practices sessions with the Lotus to be confident for the races. But a great grid position, a bit a luck, and an almost error free race, made it possible."
"A great grid position, a bit a luck, and an almost error free race, made it possible." — Denis Garese
Garese' team mate, Pat St Amans also made impressive improvements with a 17 place climb giving the Shadow team another 31 point haul and gaining them five spots in the standings.
Harri Saarijarvi was another impressive performer.   He celebrated being signed by Willi Kauhsen with an excellent 93 point haul to take him well inside the top 40, but 19 drivers who at some point registered for the CTC have failed to start a race.
Many of those are facing replacement as the field moves on to the slippery and tricky Mid-Ohio Sports Car Course for another week's worth of very different challenges.
---
You may also like...
---