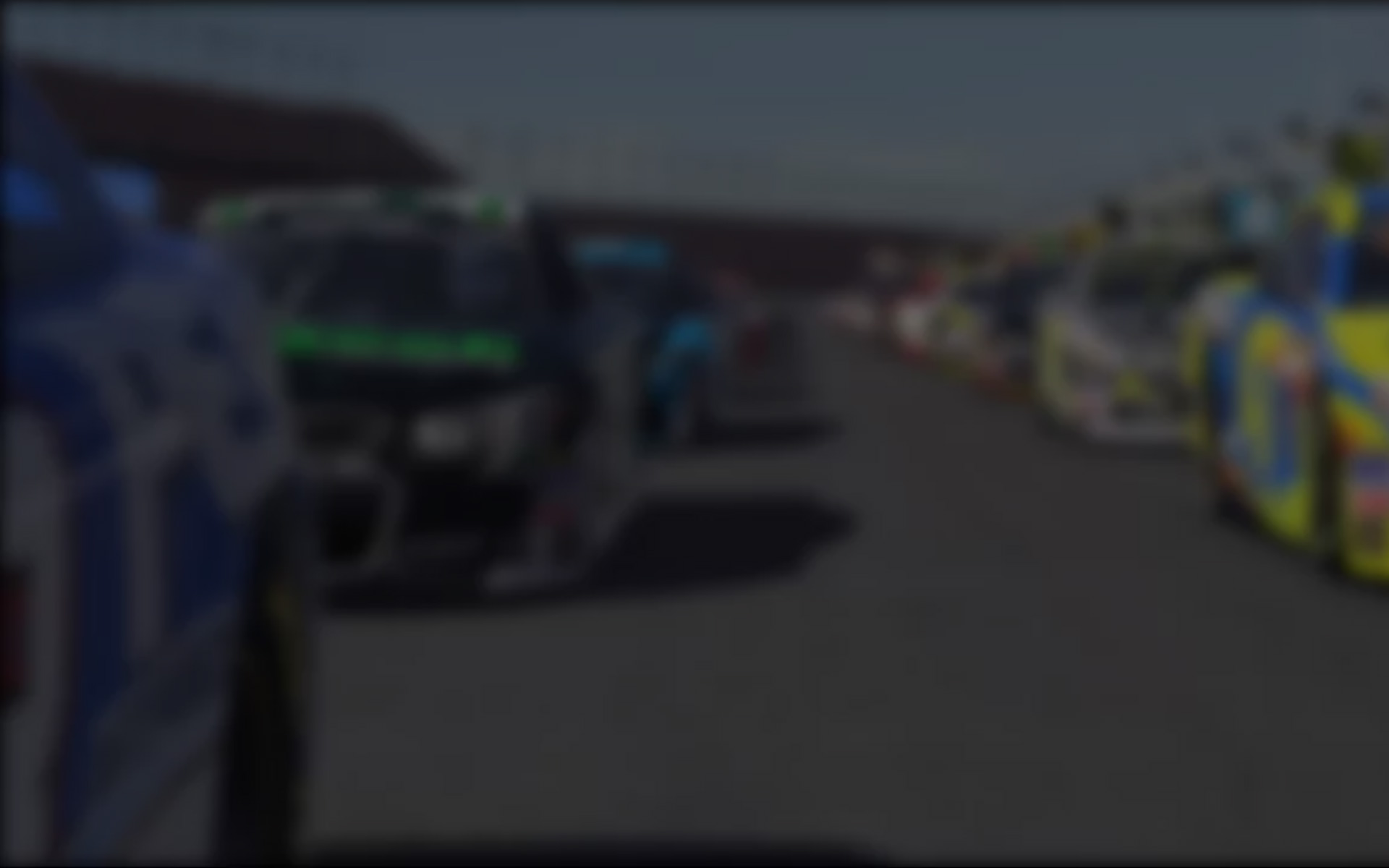 September 20th, 2012 by DavidP
Round Seven of the iRacing.com Cadillac Cup went to Mid-Ohio Sports Car Course, which is a track located just outside the village of Lexington. This difficult track is 2.25 mile (3.6km) long and features a lot of slow corners and some longs straights which lead into heavy braking areas and make for good passing opportunities. 392 drivers entered at least one online race this week while 132 drivers turned a lap in qualifying with 88 drivers also competing in the Time Trial competition.
Qualifying Top 10
This week's qualifying saw Dylan Sharman take the top spot with a new world record of a 1:20.852 while Brazil's Pierre Rodriguez was the second fastest driver recording a lap time of a 1:21.234 just ahead of Chaz Mostert from Australian/NZ with a 1:21.269 with another Brazilian sim-racer, Jean Pierre, in fourth place with a 1:21.344. Nathan Moore's time of a 1:21.349 had him sitting in fifth place while two from Club Iberia — Carlos Reyes Aiguadé and Pedro Manuel — were the next best with Alexei Fedorov, Andre Paulo and Jose Telmo rounding-out your top 10 qualifiers for the week.
SOF Race of the Week
This week's SOF race (3147) started at 0:30 GMT on a Saturday night/Sunday morning and saw 23 drivers sign-up, making for two splits. Sharman enjoyed another good race, getting-off the line and leading with no trouble until Lap 18 when an "iffy" Internet almost cost him the race.  However, he stayed connected (barely) and took the win, while Nathan Moore came home second after starting second.  Third placed Alexei Fedorov found himself battling at the end with James A Cullen, who had carved his way from ninth on the grid.   Fedorov managed to hold onto the last podium spot while Cullen had to settle for fourth after a great drive from the back of the grid.
Fifth placed Fabian Ventura could only watch as the flag came out before he could battle with Fedorov and Cullen. Jamison Sampaio held on to sixth after a battle with Johan Börjesson, who recovered from Lap One contact into the Keyhole which sent him off.  After starting 11th, Kristopher Hen came home eighth some 47 seconds off the leader's pace and the last sim-racer on the lead lap.
Top 10 Point Scorers for the Week
With his win in the SOF race Dylan Sharman took the round with 192 points over fellow Australian Nathan Moore with 174. After winning on Sunday night Robert Ganley finished third for the week with 158 points, one better than Fedorov. Pierre Rodriguez was fifth best for the week with 148 just a head of Telmo (146) while Cullen managed 139 with his fourth place finish in the SOF race.  Fabian Ventura collected 134 points, one more than Maxim Ramsteijn and Pierre was 10th with 130.
Championship Standings – Top 3 Divisions
Division 1 – Sharman leads with 1182, 91 points ahead of Moore with Pierre third at 980.
Division 2 – Telmo leads with 889 with Ventura slowly closing the gap with 863 while Fedorov is closing in on the top two in his division with 853 after seven weeks.
Division 3 – Manuel leads the way with 846 points now only 133 points ahead of Jan-Paul Niehuis on 713 (Niehuis has only six weeks counted) and in third place is Thiago Sanson on 678 points.
Time Trial Standings – Overall Top 5
Sharman leads the way with 700 points from 7 rounds while Manuel is trying to close the gap. He sits on 681 at the moment but, with five weeks to go and Sharman only needs to win one more week to secure the Time Trial championship for this season. In third place it's Paulo Franco on 667 while Jonathan Holz is now one point behind Franco on 666 with Fedorov in fifth place back on 629. These top five drivers in the TT championship have also secured their divisional wins as well so they are now just battling it out for the overall title.
Round 8 head to Infineon Raceway. Good luck to all the drivers for the week and hope to see you on Saturday Night at 22:30pm GMT and 00:30 GMT (the following race) or visit the forum for more details.
---
You may also like...
---