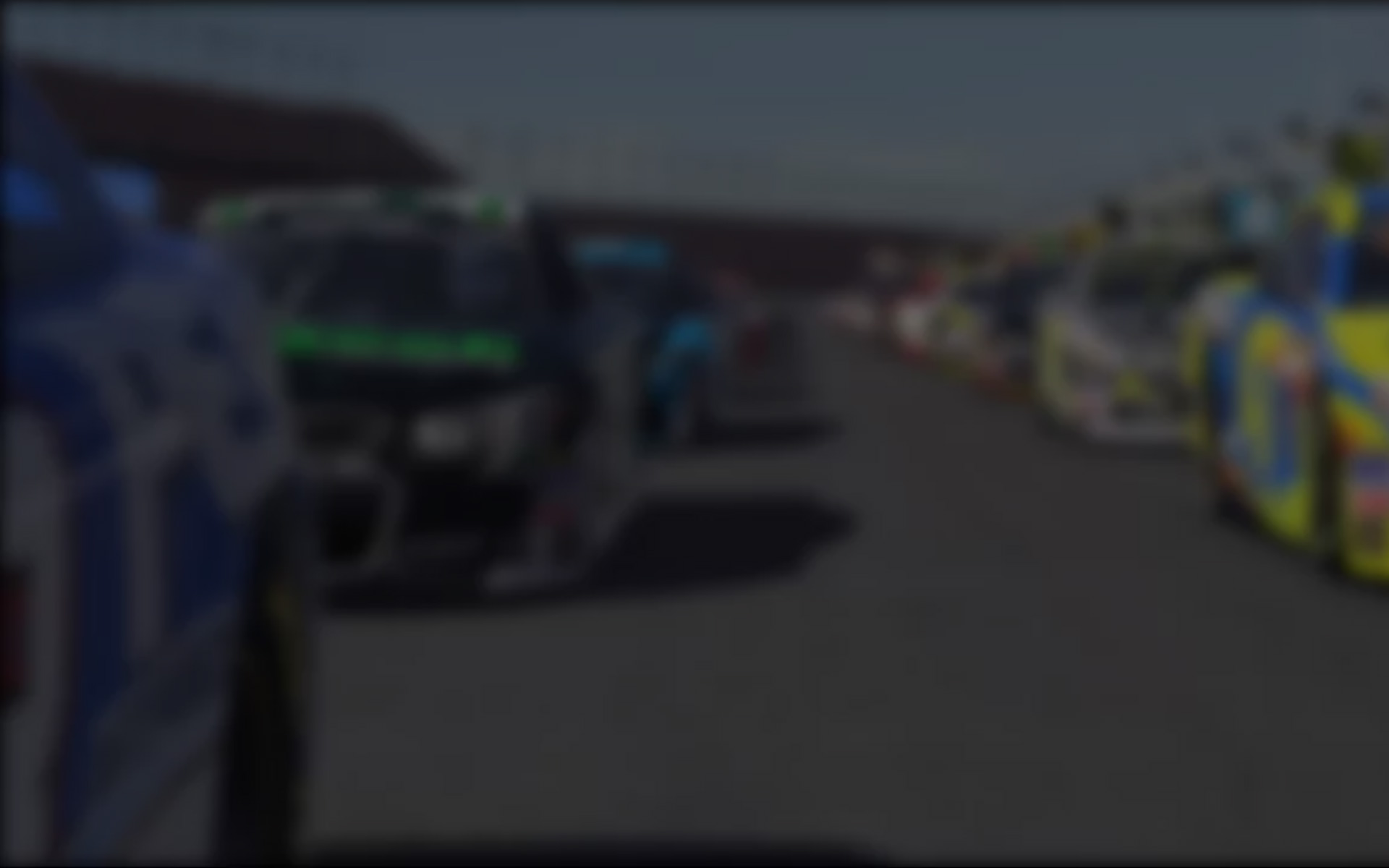 Hello!  My name is Austin Dyne and I'm racing in the NASCAR K&N Pro Series West this season for Sunrise Ford Racing.  One of the first things my crew chief Roger Bracken told me after joining the team was to get join iRacing and start preparing for the season.  Unfortunately my season started a bit late.  As a series rookie, I wasn't eligible to race in the first oval of the season at Phoenix International Raceway but I did run the second round, at Havasu Speedway where we started and finished ninth.
Going into my second race at Miller Motorsports Park the weekend of April 28, I hadn't been on a road course in over a year and a half.  Naturally, I got online and started doing laps on iRacing in the old Nationwide car, which is basically the car I race in the K&N Series.  Although iRacing doesn't have MMP, it does have Mid-Ohio which has a lot of similarities to Miller and I thought it would be pretty useful.
At first I struggled 'cause the Nationwide car has way more horsepower and is much heavier than the last car I drove on a road course – a Skip Barber F2000!  But the good thing about testing on iRacing is that you get unlimited track time and the only thing you hurt when you make a mistake is your pride.  So with some time and patience, I got the hang of it and was pretty excited to get to Miller and drive for real.
But before going to Utah, we tested at Buttonwillow Raceway and were fortunate to have Patrick Long there to coach my teammate Derek Thorn and me. As I'm sure you know, Pat is one of the best road racers in the world and it was an honor to work with a guy like him.  Pat really helped me transition from the Skippy formula car to the K&N stock car.
Finally it was time to head to Miller Motorsports Park.  Going into the weekend my goal was pretty simple: finish the race with the car intact. Our first and only practice went pretty well, and I ended-up P9 with a William Rast Ford that was pretty good, although a little bit on the snug side. So going into qualifying we loosened-up the car and I also tracked-down Pat as he racing in both the K&N Series and the Pirelli World Challenge at MMP that weekend.
After talking with Pat I realized I wasn't in the right gear in certain turns, and I also came up with some ideas on how to could carry more speed through a couple of different spots on the track.  But rather than risk making a big mistake in qualifying, I waited until the race to put try some of Pat's suggestions rather than try something new and risk a bad qualifying.   In the end, I qualified P9 – but I wasn't able to finish my first lap on fresh tires, because another car's engine blew-up.  Unfortunately it was Pat's car that lost the engine and, as a result, he failed to qualify for the K&N race.
So I was kind of racing for both of us!   In the race I started following some of Pat's suggestions and found they helped quite a bit, as did some things I found out on my own.
There was a caution on Lap 15 and we pitted early for fuel.  I took over the lead on Lap 24 and was pushing really hard but also trying to be consistent and not make mistakes. My crew told me to start saving fuel after I'd built a good gap to second. It was pretty hard to save fuel and make certain lap times they wanted me to hit, but I was able to do it and things were looking pretty good until another caution came out with four laps to go. Although I got a really good restart, I had trouble on that lap with dirty, cold tires and got passed by second and third. The next lap the tires 'came-in' but it was too late to do anything about the guys up front and so I ended-up third.
Overall it was a good finish for the Sunrise Ford team, and both iRacing and Pat contributed to the result.  Best of all, Pat went on to win the Pirelli World Challenge event later that day!
I'm looking forward to the rest of the K&N West season and to sharing my experiences with you.
Thanks!
Austin
---
You may also like...
---