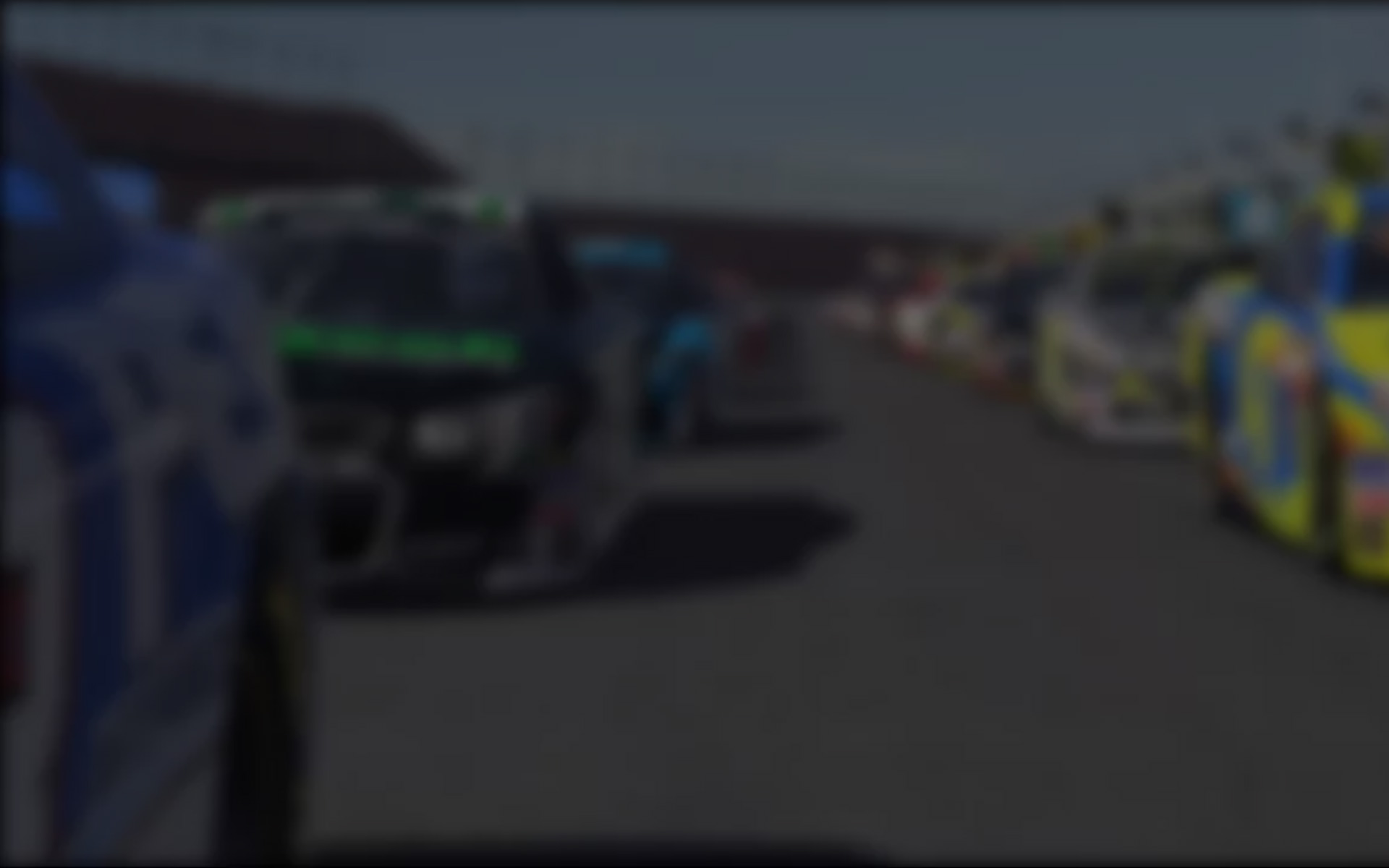 The full interview can be listened to on YouTube here:  http://youtu.be/_G1ixSR-6lY
So, first question I have for you, the UK&I Skip Barber league is among the most popular in iRacing, boasting well over 300 members.  How much effort went into signing members and advertising and generating interest?
Well the league has been going for many years now and has been run in various formats before even the league functionality was available in iRacing, so really my predecessors did a lot of the hard work.  The guy who really did most of the league in the last sort of three or four years is Michael Dawkins who used to be the Club England captain.  He's actually moved to the States, and he handed over to a guy called Keith Sharp.  So, between those two guys I think a lot of the members joined up then, so when the league functionality first became available there was already a big group of people waiting to join.  Other than that I've just tried to keep the thing ticking along.  More recently, of course, the great coverage by British Sim Racers TV (BSRTV) has meant that the requests come in every week to improve the size of the membership.
How has the league changed since it first formed?  More or less the same?  Have there been radical revisions to rules and regulations?
Well I've been around the league now for a few years.  When I first heard about it, it was a Club England weekly championship that, again, followed the schedule, and I wasn't in Club England.  In those days there was Club England and Club Celtic, for people from Wales and Scotland and Ireland.  And Club England opened up the championship to Club Celtic as well when hosting started.  So I joined it, I'd say, three years ago now.  I don't think the rules have changed at all; we follow the schedule which makes it easy for people to practice during the week and thankfully we have not had too many issues.  We've changed the points scoring system occasionally but I think for the last three and a half season the points scoring has remained the same.
And the race length and qualifying; all that has stayed the same as well?
Yeah pretty much. I've mixed up a little bit some of the circuits that I know our guys like.  Bathurst is an obvious choice, Spa we've added a couple of laps maybe to the weeks that run in the normal schedule, but pretty much get with the normal schedule which is a nice race time of about half an hour, and there's always been a qualifying session before that.  We've probably got a little more rigid in terms of (with the leagues coming along) now always having it on a Monday night, always starting at 7:30, so everybody knows they can have it in their routine.  I think we've pretty much got it as it was first conceived.
And being in charge of a league this size can't be easy, what sort of time and effort goes into the maintenance of the league?
Well again, I've inherited something that was really well setup, but yeah, of course it takes a bit of time.  I put up posts every week, and we don't just stop on Week 13, we have a fun race.  So essentially it's a weekly business of running the league.  I make a post and I do an aerial shot of the track and we have images and of course with BSRTV coming along they put up a link to the live feed prior to the week ahead, and of course I assemble all that together in a post.  But there are other guys who help out, most importantly Luke Ridgeway who does the scoring for us, he does that and Danlisa (www.danlisa.com), which is a big help.  So there's a lot of tools around that we can use now-a-days.  Luke does a great job with the scoring; I setup the weekly thread, I probably spend an hour or an hour and a half a week in terms of organizing it all.  Once per season, of course, you've got the big job of setting up all the races, in fact I've just completed all the race setup for this coming season this morning.  But it's not too onerous. I enjoy the league and I enjoy helping our club have a successful league, so it's not too bad.
And how often do you find yourself dishing out disciplinary action against drivers?  I've seen a lot of clean racing this past season, but with competition this close surely there have to be some stewards actions from time to time.
Well, I'll be honest, and say I've never known any action having to be taken, or any serious disciplinary action having to be taken.  I mean of course within the league, with the close racing that you've seen and witnessed, you get some people who feel that some moves may not have been as courteous as they could have been, maybe a bit overambitious.  And of course with some new guys, who perhaps haven't experienced the level of racing within our league, they may make moves that aren't normal within our league because the standard of driving is usually very high.  But I've been running the league for three and a half years seasons now, and not had to take any action.  And I've been involved in the league at least seven or eight seasons but I'm not aware of anybody actually having to be disciplined.
The thread that I produce on a weekly basis, we have had some lively discussions without a doubt, videos posted and people feeling moves were wrong, and in some cases they have been.  But provided I see that the guys involved are taking it on the chin, realize they made a mistake, we let that ride, and I've not had to take any serious action against anybody.  I think one of the things that helps is that there are a decent number of members in our league who have raced in real life.  So their real world experience, particularly Marc Mercer who has been our champion a few times, he's got a very good way of communicating the reality of real world racing and therefore I think people appreciate that real racers have given their experience over and maybe moves that they think are acceptable in sim racing might not be acceptable in real world racing.  And our league, I would like to think, is very close to real world racing, certainly in its ethos, and the way people take it seriously on a Monday night.
The racing I've witness during Season One of 2014 has been ultra-competitive while being extremely respectful. How important is it to the league that the racing is fair?  And how do you help to cultivate such an atmosphere?
Well I suppose I kind of half-answered that with my last answer, I mean it is the fact that it's fun, of course it's fun, but it's serious as well.  You know it's got a great reputation within the club, I mean since the clubs joined together, the Celtic Club and Club England became UK&I a few seasons back.  I think it's generally understood that it's one of the most competitive leagues within the club; certainly we appear to have three or four of the top ten racers within iRacing.  If you look at the stats for the road guys, or the top ten placed UK&I drivers, of those about half a dozen race in our league, so the standard is extremely high.  I think we're lucky in that there's a kind of embedded racing culture within the UK, much like the USA, or any of the big European countries too, that we understand racing, we're serious about it, and we don't let things get too out of hand within our league.
Lastly, the future of the UK&I Skip Barber league looks bright, and indeed for iRacing as well. Where do you see the league and iRacing heading in the future?  What do you expect, what would you like to see more or less of?
Well, you know, everybody at iRacing has their pet things they want improved, and I'm no different.  From running a league point of view some of the league functionality could be a little bit better.  Now-a-days, we get quite a lot of requests from people outside the UK&I Club and unfortunately I have to let them down, and I always make a point of PMing them to say "Look I'm really sorry but the league is just for UK&I Club members" and of course with the coverage on the internet, more and more, this season more than any other, I probably have to answer two or three PMs a week.  So within the league functionality, when you reject somebody, there's not a simple way to PM them, and I've said to iRacing in the feature suggestions "Please add this functionality" when I press reject I'd like to go straight to PM to explain to the guy why it's not happening.
That's a little thing.  Much bigger, for us in the UK&I, we're used to, when we go to proper motorsport, as I will be going to Donington on Monday, we'll probably see racing in the wet so we'd like to see the weather develop so that we can have more variable conditions within our racing.  But the big thing for us would be, currently, we've got three UK tracks but iRacing are committed to scanning and releasing a further five tracks.  So if we could have those five additional UK tracks we could almost make a Formula Ford series.  You know I see the Skip Barber as an American equivalent of the UK or European Formula Ford type car, and so we could have more of a UK Formula Ford type competition.  Of course that would take us away from the iRacing schedule and so we might not do that completely, but that's one option and it's something I'm excited about being able to develop the league even further and keep making it as special as possible.
Well, I want to thank you for joining me today and I'm really looking forward to the next season!
(Laughs) Well thanks Justin, obviously your articles have been a great help too, that combined with the BSRTV coverage, let's see the league go from strength to strength.  I had a guy say to me, because I hadn't setup the races this week, "Are the races going to be setup for Monday?"  So I PMed and back and said "Yeah, of course, you can put Monday nights in your diary for the rest of your life.  We're going to be here."
---
You may also like...
---