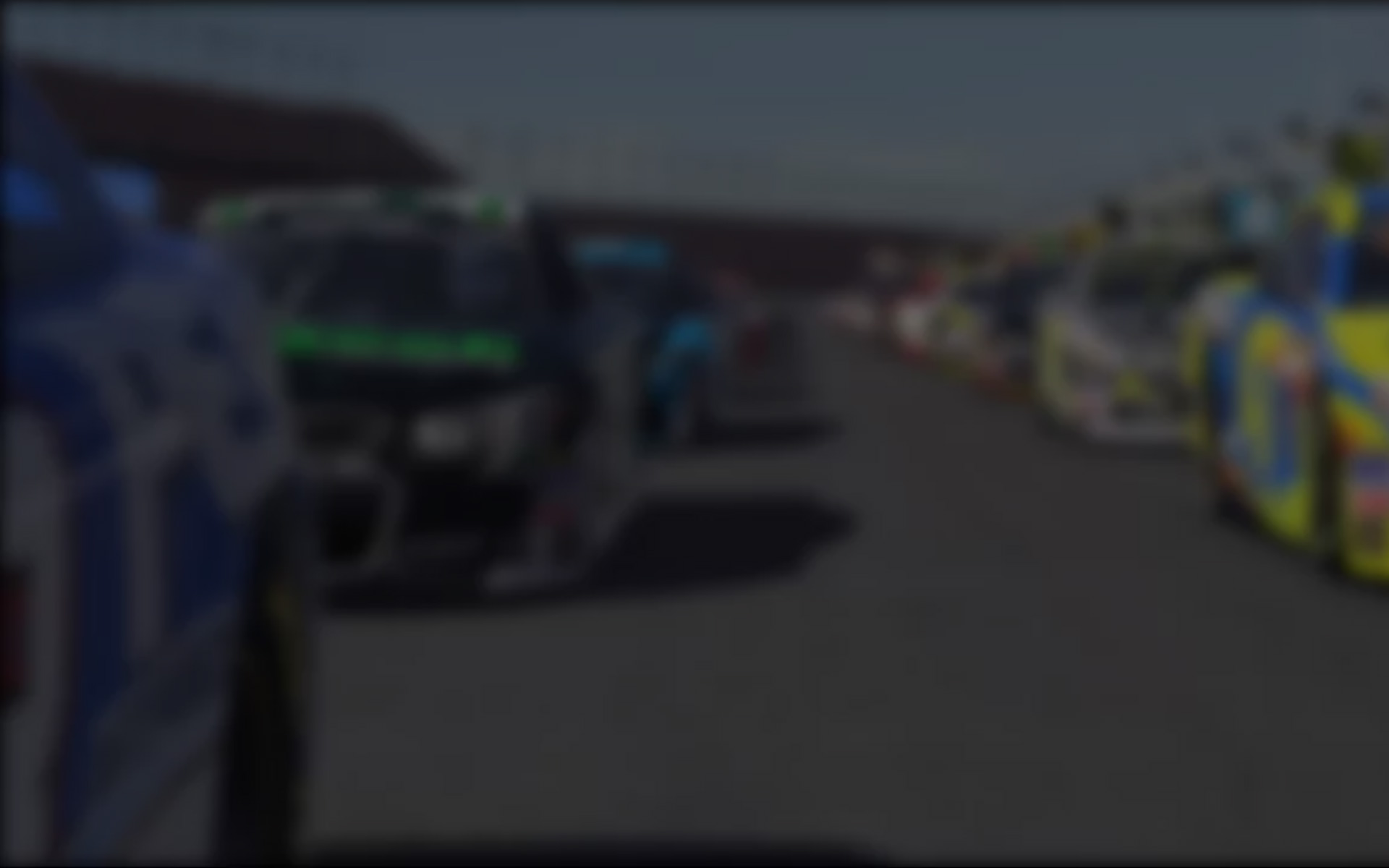 Hello.  My name is Matt Holden.  I am a student of Mechanical Engineering in Charlotte, North Carolina as well as a technical inspector/race official for US Legend Cars International at Charlotte Motor Speedway and Concord Speedway.  I have grown up in the world of NASCAR and motorsports in general, being exposed to it at an early age by my next door neighbor, who is now (and was back then) a prominent figure in today's NASCAR broadcasting.
Back in mid 2011, I got a personal message on the iRacing forums from Cale Gale, who was working for Kevin Harvick Inc. at the time, asking if I would like to be on a team he was creating to build drivers for the Pro and World Championship series.  When I got the message I had just left a league where I had won three straight championships (not by pure speed at all, but by consistently playing a strategy that scored points).  I was on a team with my boss (at Concord Speedway) at the time, Shane Kline, who was the president of a group called Untamed Motorsports.  I saw the opportunity with Cale as a way to learn from individuals who were in the sport daily, so I jumped on with what would become Gale Force Sim Racing.
When I joined GFR, Nick Ottinger was still in the NASCAR Class A series, making his run for the Pro series.  My initial role at GFR was as a telemetry analyst, basically taking the data from practice and looking at how the cars were behaving and making suggestions as a result.  My first race with Nick, I think it was even the first time talking to him, was in the Class A race at Atlanta (Week 5 of the 2011 Season 3 series), when he asked for someone to read lap times to him.  Nobody volunteered, and I had nothing to do, so I started telling him his times and what the car in front of him was doing.  At the end of the race, Nick said, "You were like my crew chief Matt!"
I continued reading lap times to him for the rest of the season, and answering questions about what other drivers were doing, where there were any issues on track, essentially a trimmed-down spotter.  Nick went on to win the Season 3 Class A championship, and both of us looked towards the Pro series.  At the time, neither of us had any idea what we were getting into.  Since then, Nick and I have netted two wins in the Pro Series with a 10th place points finish and seven wins and third and fourth points finishes in the DWC.  We've had our ups-and-downs, from the stunned silence between both of us as we took the lead and eventually won our first ever DWC race at Phoenix in 2012 to an all-out verbal brawl in the Pro series at Michigan.  At the start, we were immensely under-prepared for the Pro series, and never got a good footing on anything until the season's midpoint.  Now, two years later, we both know now that the "Black Stripe" series are serious undertakings, far more involved than the NASCAR iRacing.com Class A/B/C series.
Our team has gone through many changes, reconstructions, and emotions but somehow Nick and I have not beat each other to pieces over a sim-racing series, despite many times when we've wanted to.  To the surprise of many, we also have never met face-to-face.  Nick was the first driver for GFR, and I was technically the second "engineer" to come aboard after Mark Carpenter (I'll talk about him later).  For me, 2013 was the last year "atop the box" for the #05 car.  Our long-time spotter (because I'm absolutely terrible at spotting), Peter Fisher, will be taking over the reins for this season.  We are a tight-knit trio though, and I doubt Peter will let me get far away from these races.  Frankly, I'm not so sure I'll be able to let myself get away from it.  Even though it is, in the end, all virtual, and nothing is tangible, the excitement and drama still exists and is very real, especially for those directly involved.
This article is the first in a series about what goes on in getting a team ready for the Pro Series and DWC.  Many of the people I talk to ask how different these series are from the standard iRacing "Class" series, and all are surprised at how involved it is.  This series looks to go behind the scenes, past the broadcasts, the news articles, and all that is public to show how it all works – along with the process involved with getting a team together for the NASCAR PEAK Antifreeze Series Powered by iRacing.com.  It's a whole different game when prizes are on the line, and I'm happy to take you along for the ride.
---
You may also like...
---