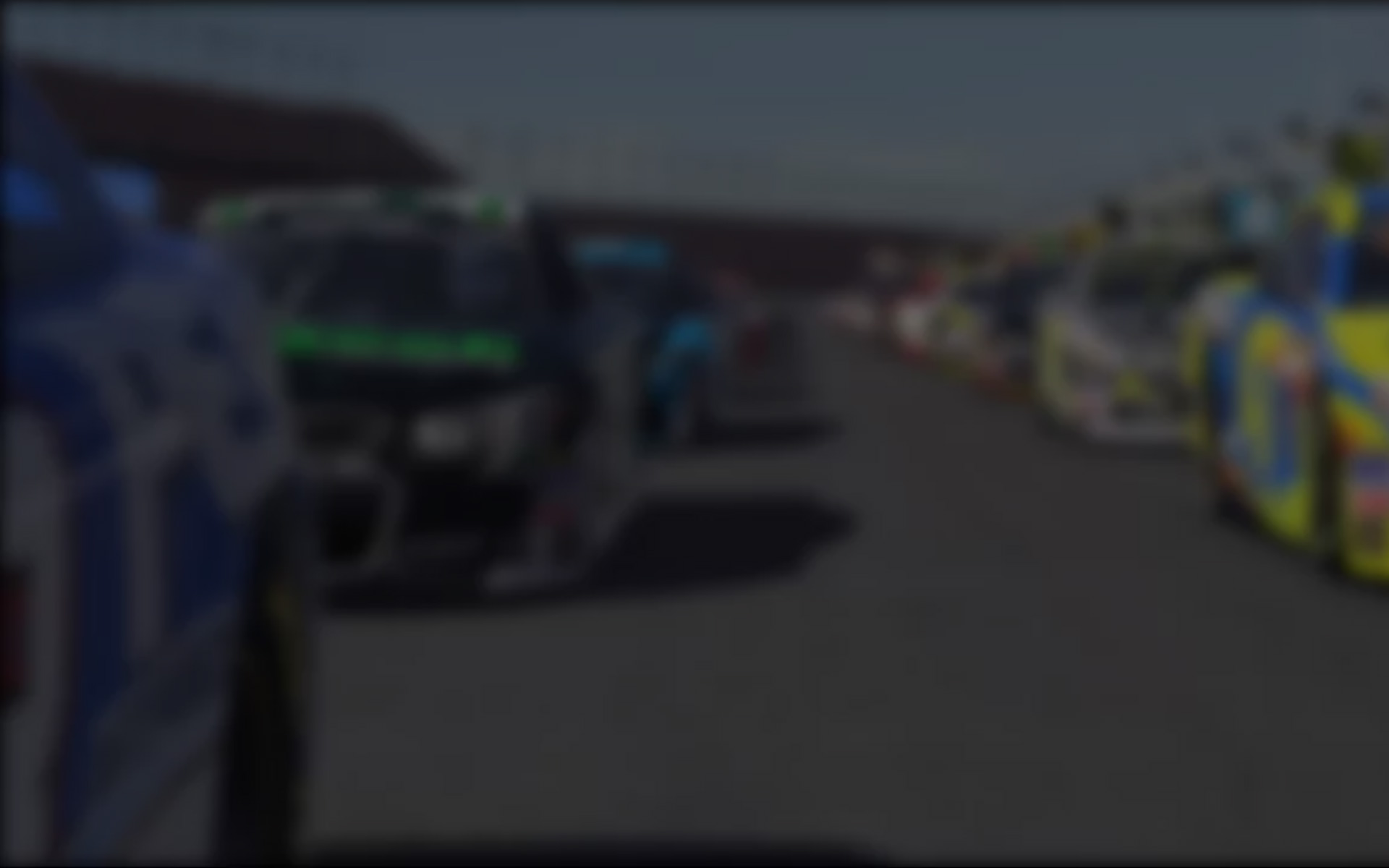 June 12th, 2018 by Randolph Chenowth
The World Of Outlaws Craftsman Sprint Championship Series on iRacing made its 3rd stop in Limaland, the first time seeing the best winged Sprint Car Drivers on the iRacing service take on the tricky high banked bullring.
It was evident early that the top side of the track was where speed was getting found, but as heats and mains went on drivers began experimenting with the lower grooves, with some finding speed in the middle lane rather than up against the wall.
Alex took first blood in qualifying taking the pole by 14 hundredths of a second which would give the illusion Alex would be tightly contested, but in his heat Alex made his intentions known that he wasn't going to be challenged. Teammate Austen Semmelmann showed promise early as well qualifying second and handling his heat with ease as well. Heat 3 was tightly contested however, with the 4 transferees being separated by just under a second, but Robert Kerstetter was able to hold on for the victory there.
With the 30 lap feature rolling out the upper groove had dried out considerably and drivers began looking for alternate lanes. However, those who felt comfortable up against the wall were finding that the quickest way round. However it wasn't easy up there and more then one driver tagged the outside wall trying to find speed and instead finding damage to their right rear. Alex got out in front early and over both of the green runs never looked back, at one point opening up a 5 second lead over Austen Semmelmann and started to encounter lapped traffic but was bailed out by a yellow which reset the field. One driver who found success in the middle groove was Howard Weaver who continued his string of top 10 finishes with a P6 and strongly 2nd in the points at the end of the night. With a restart with 5 to go the 18 of Semmelmann would have 1 final chance on the restart by repeating the move Alex pulled on Cooper in the Late Models 2 weeks ago. However he didn't have the timing and Alex was able to get in his groove and cruise to an easy 1 second win, propelling him to a dominate 21 point lead over teammate Howard Weaver. Tim Ryan also had a poor evening which saw him fall to third in the points. Team VLR was the class of the teams sweeping the podium and 4 of the top 6 coming from that group.
In 2 weeks time, on June 25th, the Sprint Cars will be in their capitol of Knoxville for what should be an amazing race, but before then the Late Models take to Eldora Speedway for their third round in their championship on June 18th at 9PM Eastern. Be sure to catch all the action presented by Racespot TV on iRacing Live and on Dirt Vision
---
You may also like...
---