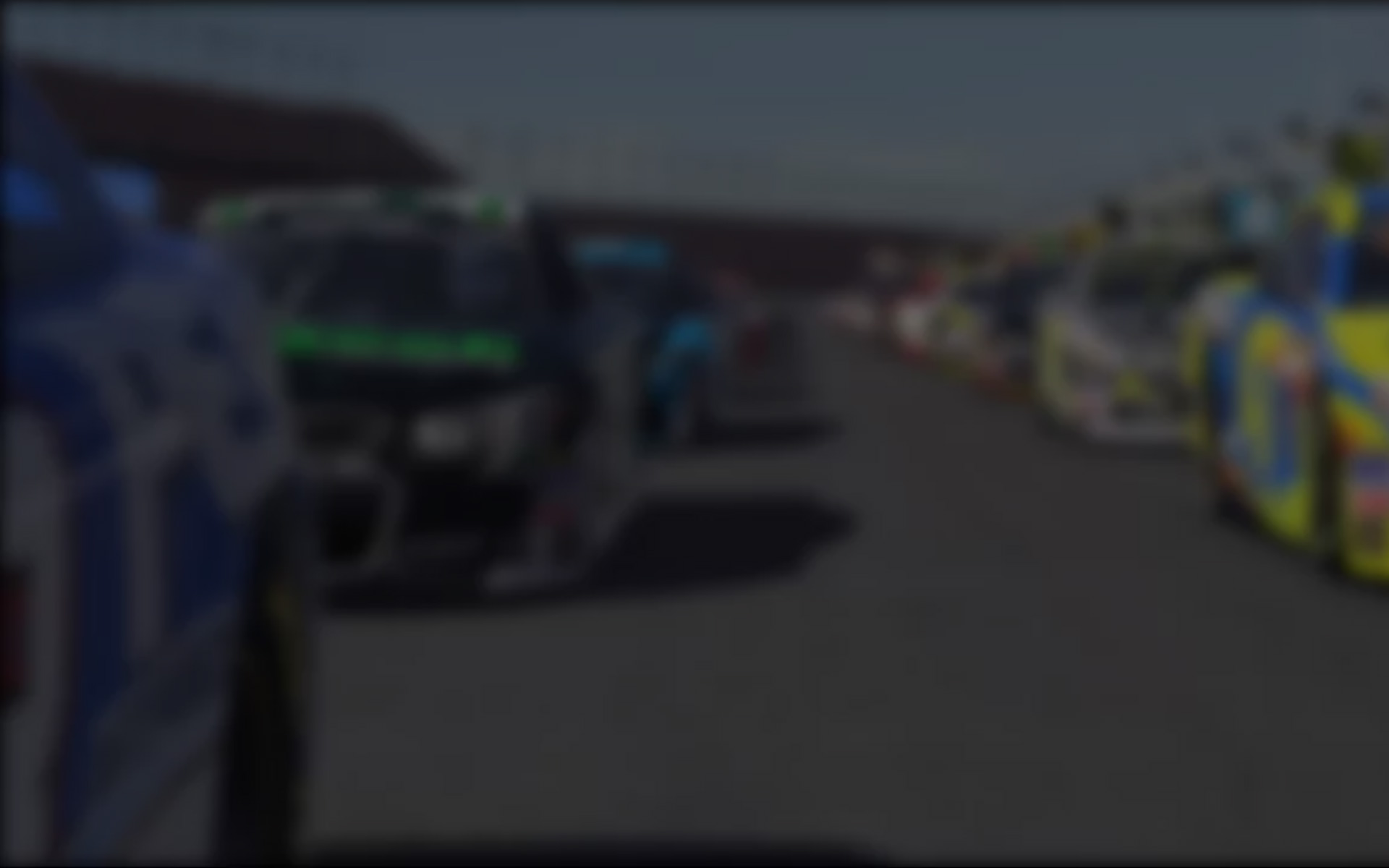 April 9th, 2019 by Chris Leone
Team ABR's Alex A Bergeron became the first repeat winner in the 2019 iRacing World of Outlaws NOS Energy Sprint Car World Championship season by earning the victory in Monday night's 30-lap main event from Limaland Motorsports Park. Bergeron held off James Edens, last week's winner at Knoxville Raceway, and Joel Berkley, who put heavy pressure on Bergeron for the lead and nearly capitalized on a rare mistake from the Canadian in the middle stages of the race.
"I felt very lucky there," Bergeron explained of his near-miss from the lead. "It felt good on the bottom, but the car really got loose out of Turn 2 and the backstretch. I decided to run the bottom because (Joel) was on my outside, but the caution came out, so I was lucky there for that.
"Still, it was almost a picture perfect night for us. We won qualifying, the heat race, and the race, just like in race number one, so that's pretty awesome."
Bergeron opened the night with a top qualifying time of 11.492 seconds, with Berkley, Matthew McKinney, and Chase Cabre behind him. All four drivers would win their respective heat races to preserve the top four starting spots in the 20-car final, while defending series champion Tim Ryan and Joe Lusk would win the two B-mains to earn two of the final four transfer spots. Ryan's streak of horrid luck in his title defense continued on Monday, as an issue prevented him from making a qualifying lap and forced him to start from the back in his heat.
But Ryan wasn't the only driver needing some form of redemption after early-event struggles. Adam Elby, who entered the event in the top 10 in points, suffered a DNF in his heat thanks to contact from Lewis Hewitt. He'd race his way in through the same B-main as Ryan, making contact with both Bobby Sandt Jr. and Logan Clampitt on the way to securing the final transfer spot.
In the main event itself, Bergeron got off to another strong start, while McKinney and Knoxville podium finisher David Heileman took the fight to Berkley for second immediately. But the Australian would re-establish himself in the runner-up spot early, as all three lanes on the track—top, middle, and bottom—saw different drivers find ways to make them work in the early stages.
By halfway, Berkley had found a way to catch up to Bergeron, and stood to benefit after the Canadian made a rare bobble from the lead. But Bergeron recovered to hang onto the spot just before a caution came out for contact between Ryan and multiple other cars. Bergeron would make the most of his second chance, extending another lead as Edens challenged and later passed Berkley for second place. Berkley would try an aggressive slide to reclaim the spot on the final lap, but Edens hung on in a photo finish.
"It was hectic starting back in seventh," Edens admitted. "The first lap there were a lot of guys trying to get everything they could, and I think we were three-wide the first three or four laps, then it settled down to two-wide for the next 15 laps. You just do your best to stay out of everyone else and not get wrecked.
"You never know with Limaland. Sometimes it can be a caution-fest for sure, but other times, when it gets that slick, everyone gets a little spread out and it goes pretty smoothly. I think it's going to be a battle all year. (Bergeron) is probably the best on the top right now, and I think we're probably the best on the bottom. We'll see how it plays out over the next seven weeks and which one pays off."
"I'm not gonna lie, I'm a little bit disappointed with third place tonight," said Berkley. "Alex made that one mistake, and had I just got the chance to get in with him, who knows what would have happened. Unfortunately, there was a yellow."
The iRacing World of Outlaws NOS Energy Sprint Car World Championship continues each Monday through May 27, with races kicking off at 8:45PM ET and streaming live on YouTube, Twitch, and Facebook. The world-famous Eldora Speedway will host its first round of the season next week, while the series will return to Volusia Speedway, the site of Bergeron's season-opening victory, in two weeks' time.
---
You may also like...
---