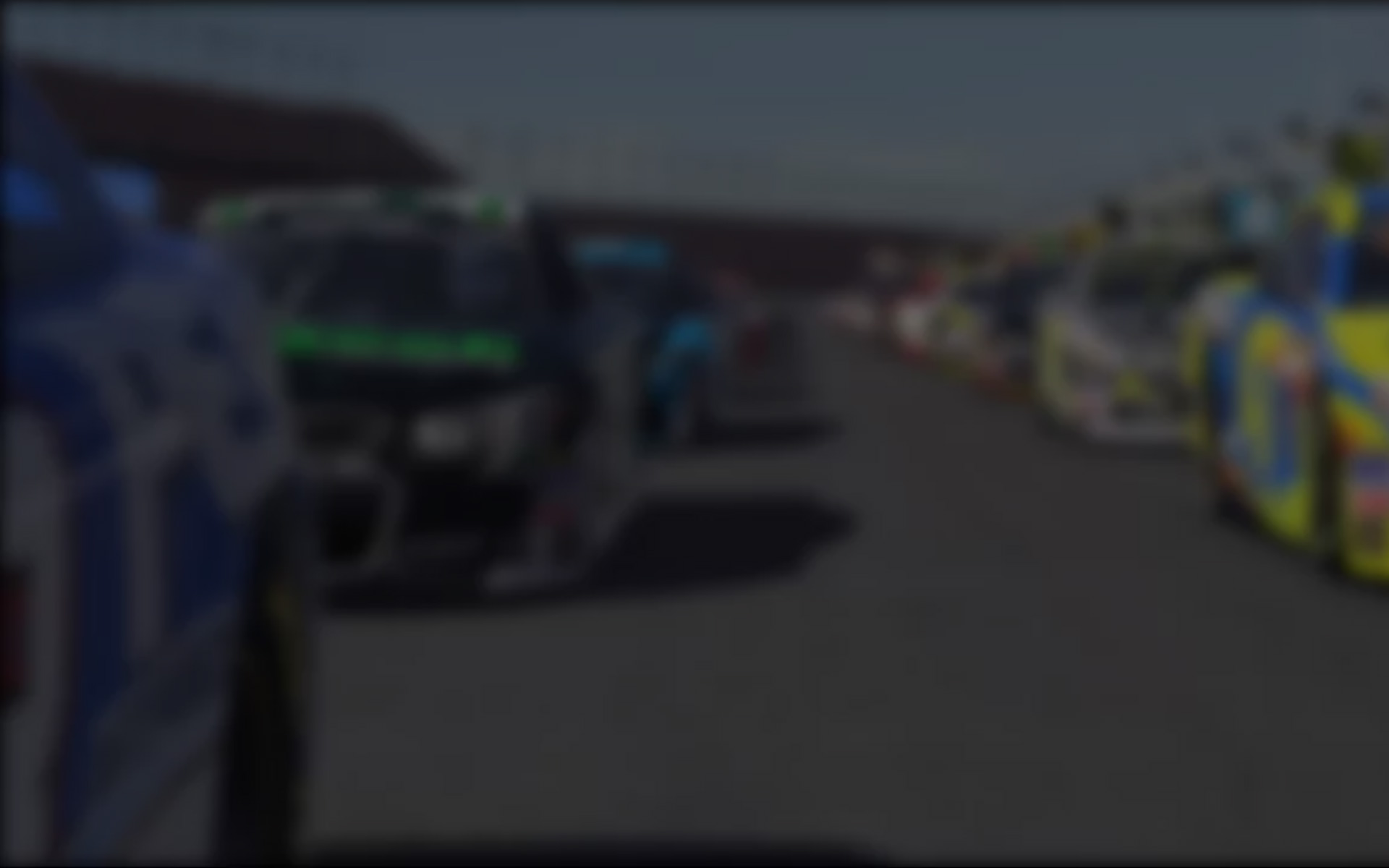 December 1st, 2015 by Cam Stark
Watkins Glen International is a track similar to Spa in that the draft is a prevalent factor; nonetheless it's a favourite of many drivers in the iRacing Pro Mazdas.  The fast flowing nature of the 11 turn circuit, along with the track's notoriously intense racing, means the majority of races held here are edge of your seat stuff. It was France's Alexandre Pillerault who took pole position by just over a tenth and a half from championship contender Ariel Eduardo Bernardi. These two were a world away from the rest of the field in qualifying; with Govand Keanie half a second off the pole time! You could well have expected our pole man to have a nice tow for his lap, but this wasn't the case, Pillerault had got the track nailed and took it all on his own merit!
The beginning of the race was bound to be a feisty one, especially with the huge draft that would inevitably be on offer towards the Inner Loop chicane . . . Bernardi used the draft to his advantage to pull alongside, then gradually ahead of Pillerault as the two headed in to the Inner Loop.  Keanie was right behind but could make nothing happen due to the fact he was boxed in. This wasn't a great help for him or a closely following Gregory Tanson, since their exits were greatly compromised as they prepared for the Carousel.
Meanwhile just behind the top four all hell broke loose in two separate incidents. The first incident saw Hugo Preto and Vivien Caplat touch on the apex of the Inner Loop; in all honesty it looked an avoidable contact from Caplat's end since he took marginally too much speed into the corner which resulted in him coming loose and taking a trip nearer the wall than the track. Simultaneously, teammates James Barr and Ryan Casteline had an even greater coming-together, pitching the former into in a ginormous incident. As Barr checked-up on the outside so as not to run into an out of control Caplat, Casteline didn't get the heads-up early enough and steamed in to the back of his teammate.  The resulting was a mangled car and multiple flips for what I'd expect would be an extremely disgruntled Barr. On the up side for Vortex, Lopez Jr used his teammates' misfortunes to his advantage to scamper through on the inside up in to fifth position after starting eighth.
Pillerault had retaken the lead from Bernardi on the second lap as they came up the back straight but since then he'd had no respite as the Italian was all over him each time they came to the Inner Loop. On the sixth lap Bernardi was visibly slightly closer than he had been on the previous laps, which allowed him to gather a good enough run to attempt a move for first place again.  It wasn't his move which gained him the position so much as the Frenchman's mistake of slightly carrying too much speed into the chicane, which got the rear of his car unstable and allowed the Italian and Keanie through simultaneously.
Even though Watkins is a notoriously "draft heavy" track, it seemed as though it wasn't quite living up to that bill this time 'round. Maybe the tricky weather conditions played their part in the field being fairly spread-out with pockets of close sim racing, but it seemed as though the track tough to master. Although it wasn't the most thrilling of races, Keanie still had to soak up all the pressure from a fast Frenchman right behind him; prior to Pillerault's minor setback the front two seemed to be pulling away, but Keanie had now seemingly recouped his speed to keep well within Bernardi's draft, although not enough to make an overtaking opportunity. Pillerault, meanwhile, was able to make an overtaking move along the back straight on lap ten to recoup second spot  It looked to be too little too late to catch Bernardi though, as he had lengthened his gap to around 1.5s clear of his pursuit.  With Bernardi having broken the bulk of the draft,  the chasing pack certainly had a big task to catch up under the lead of Pillerault.
From lap ten until the final lap the only movement was for seventh place, with Manuel Domingo Prieto losing out to Dan Nygard and Jose J Blanco who took seventh and eighth respectively. Still, the final lap wasn't without interest.  Against all odds, Pillerault had caught up to Bernardi and could launch a very late charge, while Keanie seemed to have third in his grasp even as Tanson and Lopez Jr were nose to tail. Lopez Jr left his move for P4 right until the death, but the Vortex driver managed to salvage something on what was a dreary race for his teammates by successfully pulling-off a brilliantly orchestrated move into the penultimate corner to push Tanson down to fifth. Not forgetting Bernardi's solid drive, he got a week's high haul of 219 points to underline his intention of claiming the title.  For his part, Pillerault successfully regained second position and was a man on a mission – clearly stated by his fastest lap of the race being .3s quicker than anyone else's –  but ultimately came up a few tenths short. Keanie meanwhile kept his outside title shot alive with a solid drive to third position.
With three weeks remaining it's crunch time. Will Bernardi claim the title or will Brunner successfully defend it? Next week takes the sim racers to Alabama and Barber Motorsports Park, a rollercoaster of a circuit which should suit the Pro Mazdas well.
---
You may also like...
---