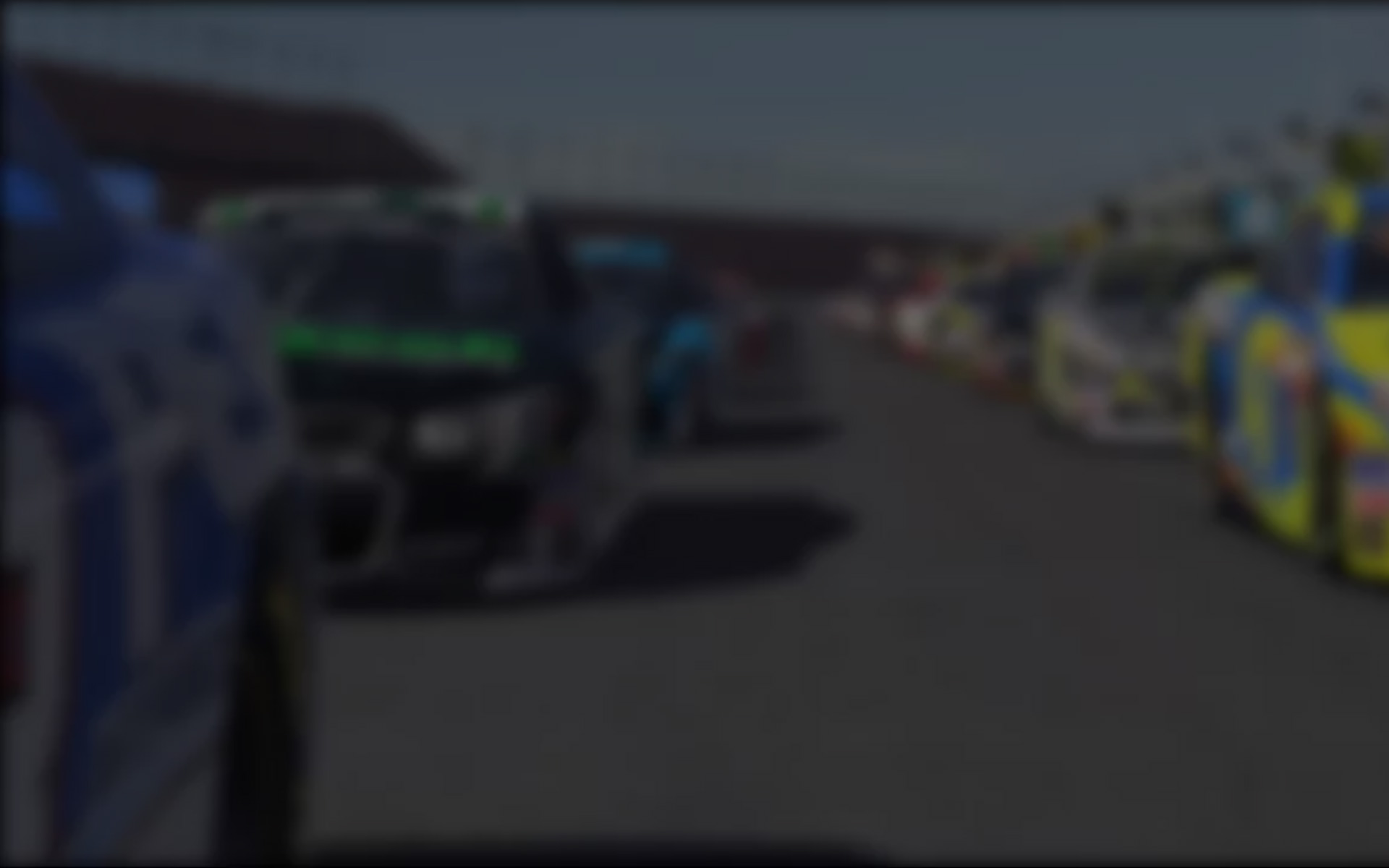 The 2-mile Michigan International Speedway played host to Week Three of the NASCAR iRacing Class C Fixed Series, which is always a favorite among sim racers. Michigan's long straightaways and wide sweeping corners provide a racing experience like no other. Nearly 2,600 sim racers attempted at least one race during the week, but after the smoke settled, a familiar face to sim racing's victory lane emerged to claim the week's top honors.
Richard Dusett (New England) peaked when the time was right during the week's top Strength of Field event as he was able to drive his No. 7 Silverado into victory lane after leading just four laps during the race. Dusett started from the 14th position and was able to beat fellow NASCAR iRacing Series World Championship competitor Danny Hansen (Midwest) to the finish line by the slim margin of 0.107 seconds. Kevin King (California) continued the NiSWC competitor trend as he rounded-out the podium. King started from the 11th position and worked his way into the top three as the checkered flag flew. Holding down the fourth position was Justin G Brooks (Carolina) who started from the third position and led one lap. Completing the top five in the 5551 SoF was Jason Jacoby (Georgia) who started from the outside of the front row.
Although he did not compete in the week's top SoF event, Josh Berry (Mid-South) earned the most championship points for the week with 332. Kenneth O'Keefe (Canada) ended a successful week in the second position after making three starts and recording one win and 328 points. The third position for the week belongs to Paul Kusheba (New England), who netted 314 championship points. Rounding out the top five were Ray Alfalla (Florida) and Thomas Hazard (Midwest) who each earned 313 points.
For the second week in a row, Brodie Kostecki (Carolina) set the fastest qualifying time. Kostecki's time of 40.712 seconds was almost a half tenth faster than second place Francis Dunnett (Australia/NZ) who turned in a time of 40.749. Christian Pedersen (New England) ended the week in the third position with a time of 40.766. The remainder of the top five was held down by Jacoby and Mark Jorgensen (Texas) who truned times of 40.770 and 40.773 seconds, respectively.
After a successful week in Michigan, Berry holds a 58 point lead over Brandon Hauck (Canada) after three weeks. The third position is currently held by Nicholas Goertzen who is 89 points behind Berry. Kostecki and King fill the remaining positions in the top five after three weeks of action.
After a week at one of the fastest speedways on the circuit, Week Four will take the NiCCF to the high banks of Bristol Motor Speedway for 55 laps of intense short track race. Check back shortly to see a full recap of the action at Bristol!
---
You may also like...
---