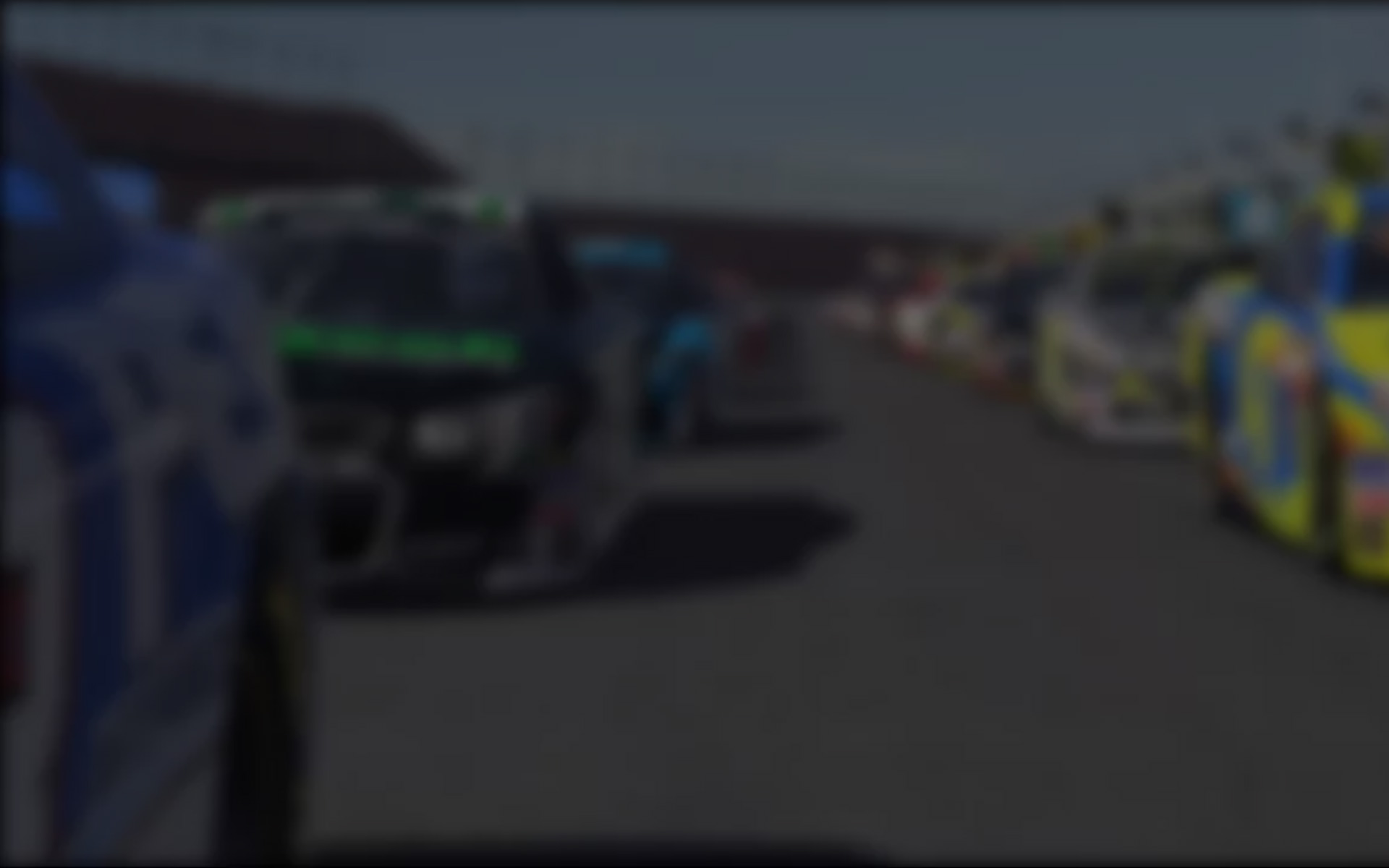 Josh Berry emerged the winner at Martinsville Speedway after push came to shove in the final laps of last night's NASCAR iRacing.com Series World Championship event.  With half a dozen laps remaining, Berry came to a restart behind series leader Ray Alfalla, Thomas Hazard and Josh Parker.  As Alfalla and Parker traded paint heading into Turn One, Berry got into Parker, sending him into the two leaders.  The resulting wreck triggered the last of a series record 25 yellow flags and gave Berry the victory from Hazard and Parker.  Chris Main and Brad Wright completed the top five as Alfalla fell to ninth at the finish.
"The last restart . . . got crazy as I expected," Berry said.  "I was pretty much just watching Ray and Hazard dart all over the track getting into One.  I bumped Parker out of the way and the seas parted, and I came away with the lead."
Predictably, there was plenty of controversy after the checkers had fallen, with Parker being particularly critical of some sim racers' actions. After voicing his disappointment with the on-track conduct, Parker moved past Martinsville and looked at the big picture. "It was an exciting race to say the least," he said.   "I guess I can't be too upset over a third place finish."
The rough and tumble race has also prompted iRacing officials to take their own look at the big picture.
"We fully understand that incidental contact is part of the excitement of short track racing," said Tony Gardner, president of iRacing.  "But 25 cautions in a 250 lap race is unacceptable.  iRacing is reviewing its existing rules and procedures in light of last night's race and will implement any necessary changes."
The Martinsville race began with a familiar face at the front of the field after Derek Wood set the pace in qualifying en route to his second pole of the season.  Although he led the first twenty laps, Wood fell down the order once he got shuffled out of the lead on pit strategy, a common theme in the race.  Speaking of strategy, track position proved much more important than fresh tires at Martinsville, as the numerous cautions and repeated short green flag runs made passing impossible without using the front bumper.   What's more, track position kept the front runners out of the wrecks . . . for the most part.
Parker was quick all night and led 88 of 250 laps.  Alfalla took his turn in the lead for 35 tours, one more than John Gorlinsky, with Brad Davies and Daniel Pope II  also enjoying a lot of time at the front.   However, several drivers employed the 'bump and run,' sparking a series of accidents in a race that saw more take than give.
Of course, using the bumper can also lead to tempers flaring and new rivalries being born, and plenty of both were in evidence at Martinsville. Parker and Alfalla made it clear they feel as if they can trust no one on the race track, while Brian Schoenburg and Nolan Scott ended their chances for a strong finish with a battle that featured plenty of contact and saw them finish 26th and 32nd, respectively.  It was also another disappointing race for defending series champion Richard Towler who finished 42nd after an early accident, all but ending his chances of a second title.
At the other end of the standings, Hazard (164) now enjoys a four point lead over Alfalla in the race for the NASCAR iRacing.com Series World Championship, with Parker (154) third ahead of Berry (145) and Main (144).
With patience running thin and heated new rivalries being born, perhaps it's appropriate that Talladega Speedway is the next stop on the schedule.  Rules adjustments or no, 'Dega is no place to execute paybacks.  Veterans and rookies alike would do well to settle their differences off the track rather than risk ending their hopes for a championship in just the fifth round of an 18 race season.
Will tempers boil over yet again, or will cooler heads prevail?  Find out in Week Five of the NASCAR iRacing.com Series World Championship at Talladega Superspeedway!
---
You may also like...
---