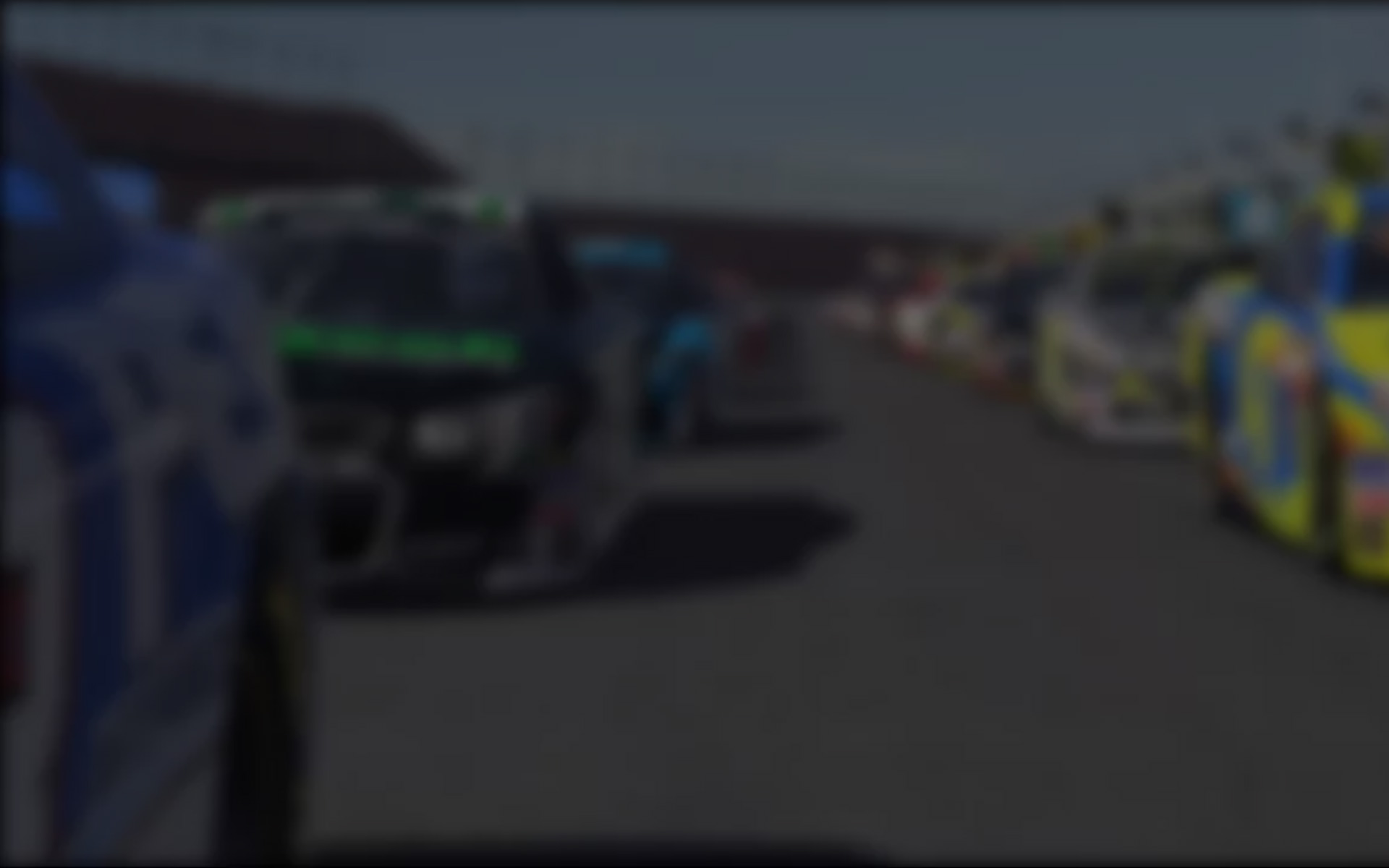 This week it was off to the high banks of Talladega, Alabama for the NASCAR iRacing.com Pro Series. It seems no matter the size of the track, Josh Berry finds a way to steamroll the competition. He once again found victory lane at Talladega Superspeedway, and once again got top points of the week. Berry has the online racing championship all but locked up, but with only one week remaining, everything else is up for grabs.
Marc Wulf, Chad Coleman, Berry and second in points Thomas Hazard all scored wins at a track often referred to as a lottery. Bubble drivers came up huge at the right time, but since everyone did well, it was more of keeping pace and not padding your lead.
Points leader Berry had this to say after his win: "Another win, thanks everyone for their help with the set and thanks to Daniel (Pope) and Richie (Davidowitz) for the drafting help to stay up front, and congrats to Marc on his win."
Chad Coleman had the best week of the bubble boys (i.e those still hoping to finish in the top 20 and thus qualify for the 2011 NASCAR iRacing Series World Championship) , as he took home a win and the sweet 289 points that came with it. However, his competitors were not far behind. Greg Spears and Jean Costa both put up 266 points, while Vinnie Sansone (265) and Steve Sheehan (253) scored huge points as well.
Matthew Moose, Ben Sexton and Steven Gilbert all had good weeks, but their 205, 214, and 200 totals were not nearly enough to keep pace with the other bubble drivers. Although they find themselves inside the top 20 going into the last week, hopefully they have more of a sense of urgency in the final week. The same story cannot be said for Joshua Laughton, who found himself in the top 20 seemingly all season, only to  free- fall to 22nd of late. The last few weeks have been a killer for Laughton, and only scoring 97 points this week will cost him yet another drop. Laughton, however, flies on the mile and a half tracks, so next week's trip to Las Vegas Motor Speedway should be just what the doctor ordered; but he will need to make up at least 88 points to have a chance.
The race for the championship is pretty much all over, Berry has not officially clinched it, but Hazard would need nothing short of a miracle. Berry has a commanding 82 point lead after his stellar season, racking up 14 wins, and 20 top fives in only 23 starts.
As noted, following the 2010 NiPS, the top twenty pro drivers in points will be given a license to race in the 2011 NiSWC, replacing 31-50 in points of the 2010 NiSWC. The following is the current points standings, with all current top 30 NiSWC competitors removed, as they will not factor in to the top 20 pros.
1. Richie Davidowitz
2. Brad Wright
3. Byron Daley
4. Charles Cosper
5. Jameson Spies
6. Jason Burstein
7. Mitchell Hunt
8. Pedro Mojica
9. Jeremy Allen
10. Dana Wymer
11. Nolan Scott
12. Josh Connors
13. Justin Lowery
14. Steve Sheehan
15. Jean Costa
16. Matthew Moose
17. Greg Spears
18. Chad Coleman
19. Steven Gilbert
20. Ben Sexton
21. Eugene Mozgunov -48
22. Josh Laughton -88
23. Michael Johnson2 -182
24. Rick Savage -214
The final week is upon us, and what better place to end than the always fun Las Vegas Motor Speedway. Everything will be on the line, all while carrying some of the fastest speeds we've seen all season. All questions will be answered, next week, in Vegas.
---
You may also like...
---