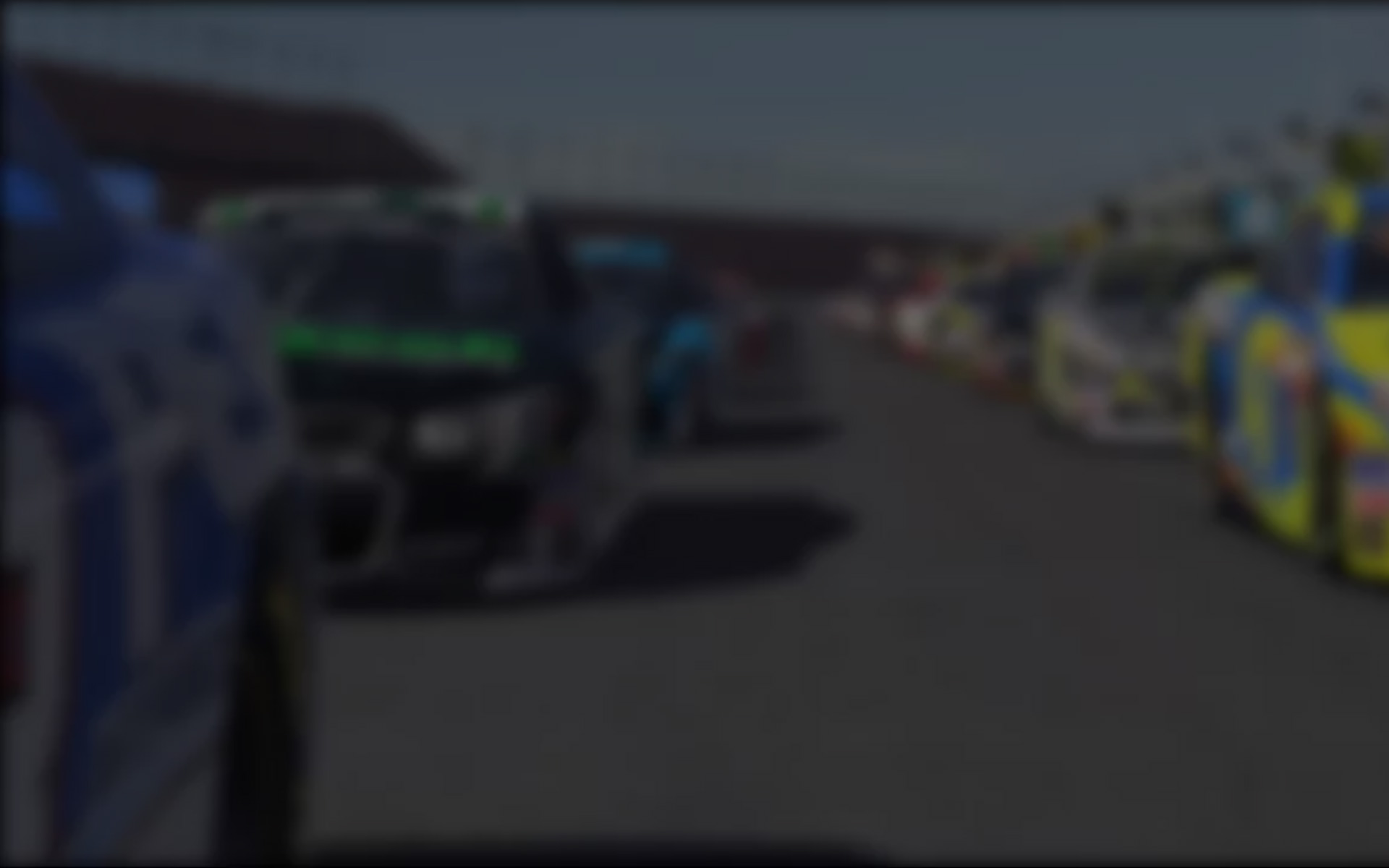 Big Joe Hassert led 69 of 125 laps to capture the Big Joe Cam 250 in the final race of the Lionheart IndyCar Series presented by Overdrive Graphics and Sim Posters.
In two-lap qualifying immediately before the start of the race, two time series champion Jesse Vincent captured the pole, with Team #nailedIt teammate Dan Geren qualifying second.
The first five laps of the race were caution free, until a massive incident unfolded involving the Dallara DW12s of Austin Espitee, Dan Geren, Marco Aurelio, Jack Bogan, Chris Lanini, Peter Edwins, Trevor Malone and Rick Music. A quick two lap caution bunched the field before the green flag waved again, triggering 110 laps of caution-free sim racing.
At the start of the run, Hassert and Vincent swapped the lead back and forth before Hassert eventually prevailed. After the first round of green flag pit-stops, Hassert pulled out to a lengthy advantage over Vincent and Justin Laxton. During that run, Laxton and Vincent battled for the second position, with Laxton prevailing over Vincent. As a second round of green-flag pit stops cycled through, League President Jorge Anzaldo led several laps as did Leandro Mattos, Robert Blouin and Krysta Nelson. After pit stops were completed, Hassert held around a three second lead over Laxton, with Vincent about two seconds behind Laxton.
A third and fourth round of green-flag pit stops came and went uneventfully, before a caution for an incident involving Anzaldo, John Downing, and Adam Plunkett.
With the win, Hassert's 3rd of the season, he locked up second place in the Series Championship hunt. Finishing in second was Justin Laxton, which allowed him to end up 3rd in the final Series Championship, three points ahead of Trevor Malone. Jesse Vincent came home in third, with No Name Racing driver Jake Wright, finishing in fourth in just his third series race, with fellow No Name Racing driver Pierre Daigle rounding out the top five.
.
Robert Blouin finished sixth, Leandro Mattos finished seventh, Chris Lanini in eighth, Alfred Shepperd in ninth, and Krysta Nelson rounded out the top 10.
In the Final Points Standings, Vincent captured his second Lionheart IndyCar Series Championship with Hassert and Laxton rounding out the top three. Trevor Malone and John Downing finished fourth and fifth in points with Team #nailedIt teammates Dan Geren and Korey Connor finishing 6th and 7th. Jason Robarge, Michael Gray, and Robert Blouin rounded out the top 10.
The series has a short off-season before Season Three begins with the Lionheart IndyCar Series All-Star Race at the Indianapolis Motor Speedway. The first points race is July 22nd, with the Overdrive Graphics 200 from the Homestead Miami Speedway, which will be broadcast on the Global SimRacing Channel.
In preparation for the third season, the series is currently recruiting iRacers with an Oval iRating of Class A License with an 1800 iRating to start the season. Drivers are expected to maintain Class B Oval License and a 1500 iRating. Drivers can apply online via the series Registration Form. Once accepted in to the league, drivers will be required to pay a $20 entry fee with at least the top eight places recouping their entry fee. That number could increase, depending on the final number of registered drivers.
To keep up with the Lionheart IndyCar Series, follow the series on Facebook, and be sure to stop by the series sponsors, Overdrive Graphics and Sim Posters.
---
You may also like...
---