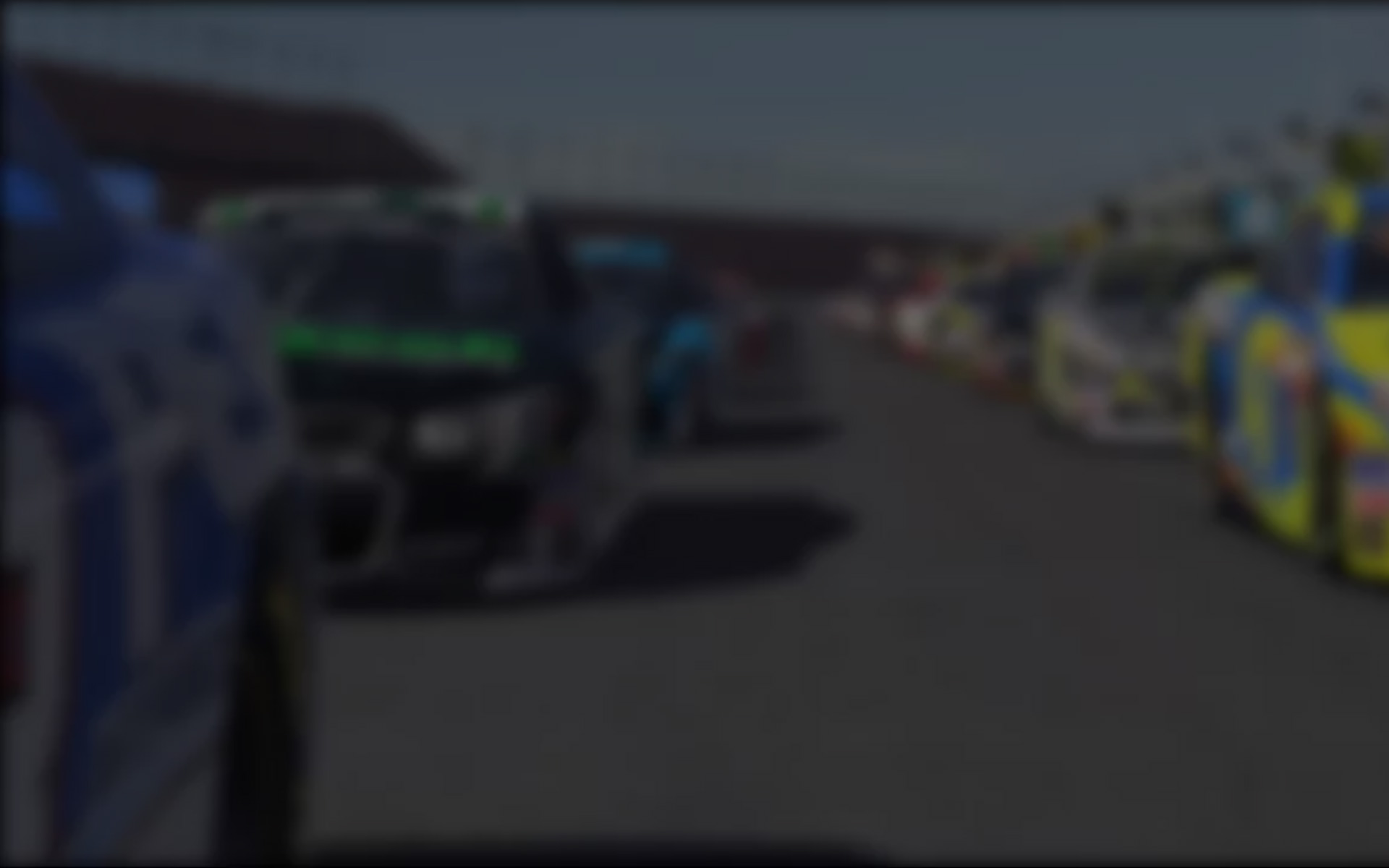 September 24th, 2012 by DavidP
With a one-two punch of short-track action (and devastation for some), the iRacing.com Sprint Car Series left the likes of Lanier and Bristol to travel to the famous Milwaukee Mile; the oldest currently-operating motorsports track in the world. In the first 49 years of its operation, The Milwaukee Mile was a dirt track. but since it was paved in 1954, it has been an important staple of open-wheel racing, hosting countless IndyCar, Midgets, and USAC events. On the iRacing.com service, it holds a similar position in open-wheel drivers' hearts, and with Week Seven of the iSCS, it was time for drivers to return to this track, which was absent from Season 2 of 2012.
Drivers began their work for the week on Tuesday, and the stage was set for fast and close online racing throughout the field. Clearly ready for the week's challenges, defending iSCS champion Alan Binder brought his fastest setup to record the top qualifying time – 26.832s. Fred Lampela was once again runner-up to Binder, but was almost a full tenth short, coming in with a fast lap of 26.927s. A total of 70 entries were placed in the five official races of Week Seven.  As the drivers gridded, it was clear that Binder was the favorite for the week.
Tuesday's top split event was handled professionally by the likes of Alan Binder, Vinnie Sansone, and PJ Stergios. With only one yellow flag flown, there was plenty of time to race for position, and not a lot of time to catch a breath. In his signature fashion, Binder led all 40 laps of the event and captured the win, but not without company behind him. Sansone and Stergios, finishing second and third place respectively, were both less than one second behind Binder when the checkers waved. Brandon Buchberger drove it in for a fourth place finish, and Steve Linder completed a respectable run in the top split with a fifth place.
In the bottom split, Michael Linder blasted away from the field in a dominating run of his own. On the final lap, Brett Waldrep and Chet Wheeler Jr. touched in Turn 2, which led to Wheeler checking-up and sideswiping a charging Ronald Williams, sending Williams hard into the wall and flipping down the track. As the yellow came out, it was Linder taking the win, trailed by an energetic Dustin Herner.
"Consider this me marching right over to the Linder pit and raising hell! You boys gotta get outta my hair!" exclaimed Herner. "[W]hat a race… This thing was hooked up tonight."
"[W]hat a race… This thing was hooked up tonight." — Dustin Herner
Glenn Cray scored a podium finish with his third place run, while Eddie Walczyk and Brett Waldrep completed the top five respectively.
The iSCS thunder returned to The Milwaukee Mile on Thursday and featured the highest SOF rating of the week in the top split (3374). It was time for a rematch as Binder and Sansone duked it out once more, leading a field of 16 cars. When the checkers flew, it was Binder in front once again, scoring a two-fer for the week, with Sansone the runner-up once more, only .2s behind the winner. Michael Clement scored a significant point total for the series with his third place finish. In a repeat of Tuesday's performance, Buchberger and Linder again finished fourth and fifth.
In Thursday's bottom split event, it was all hands on deck as Douglas Berryman led a field of 15 cars hungry for a win to the green flag. Waldrep, Walczyk, Williams, Scott Kelly, and more were all within striking distance to make a bid for the lead at various times throughout the event. A late caution bunched the field up for a classic green-white-checkered finish that saw Berryman successfully hold- off all challengers as he took his earned trip to victory lane. Waldrep came home in second place, white-knuckled from his battle with Kelly on the final lap.
Kelly found himself taking home a third place finish after his two-week hiatus from the series. "Let's just say I had way too much fun," he said.  "The green-white-checkered finish was white-knuckle racing at its finest. Tried to give it my all on the last turn to get around Waldrep, but he beat me to the line deservedly. Such great racing all around."
Williams overcame Tuesday's last-lap crash to finish fourth, while Dayton Gank rounded out the top five.
Sunday saw the week's final event at The Milwaukee Mile, and it was Fred Lampela up front to take the green flag. Early on in the race, iSCS veteran Petteri Kotovaara began to reel in Lampela to challenge for the lead. After the only restart of the event, Kotovaara began knocking on Lampela's door, and the two swapped the lead for multiple laps as they raced wheel-to-wheel until Lampela regained the top position for good as he went on to take the checkers.
"I had to pry my fingers off the wheel with a crowbar." — Fred Lampela
"That battle with Petteri was something to experience," stated an exhausted Lampela in victory lane. "I had to pry my fingers off the wheel with a crowbar… I always like running with the Fast Finns, and today was no disappointment."
Kotovaara beat his teammate Aleksi Elomaa to the line for second place, while Scott Green finished in fourth and Joni Hagner scored his first top five finish of the season.
As the sun set on Milwaukee, the iSCS drivers were already gearing-up for racing at South Boston Speedway – another track which was absent from last season's schedule. For many, this will be a new experience as well, and a vastly different one from the mile-length oval they experienced at Milwaukee.  Binder was able to stretch out his lead once more, and continues to sit atop the points throne, with Sansone still in second. Will next week showcase more dominating runs by Binder, or will racing be a roll of the dice, similar in fashion to Lanier and Bristol? Tune in to iRN next week to find out!
---
You may also like...
---