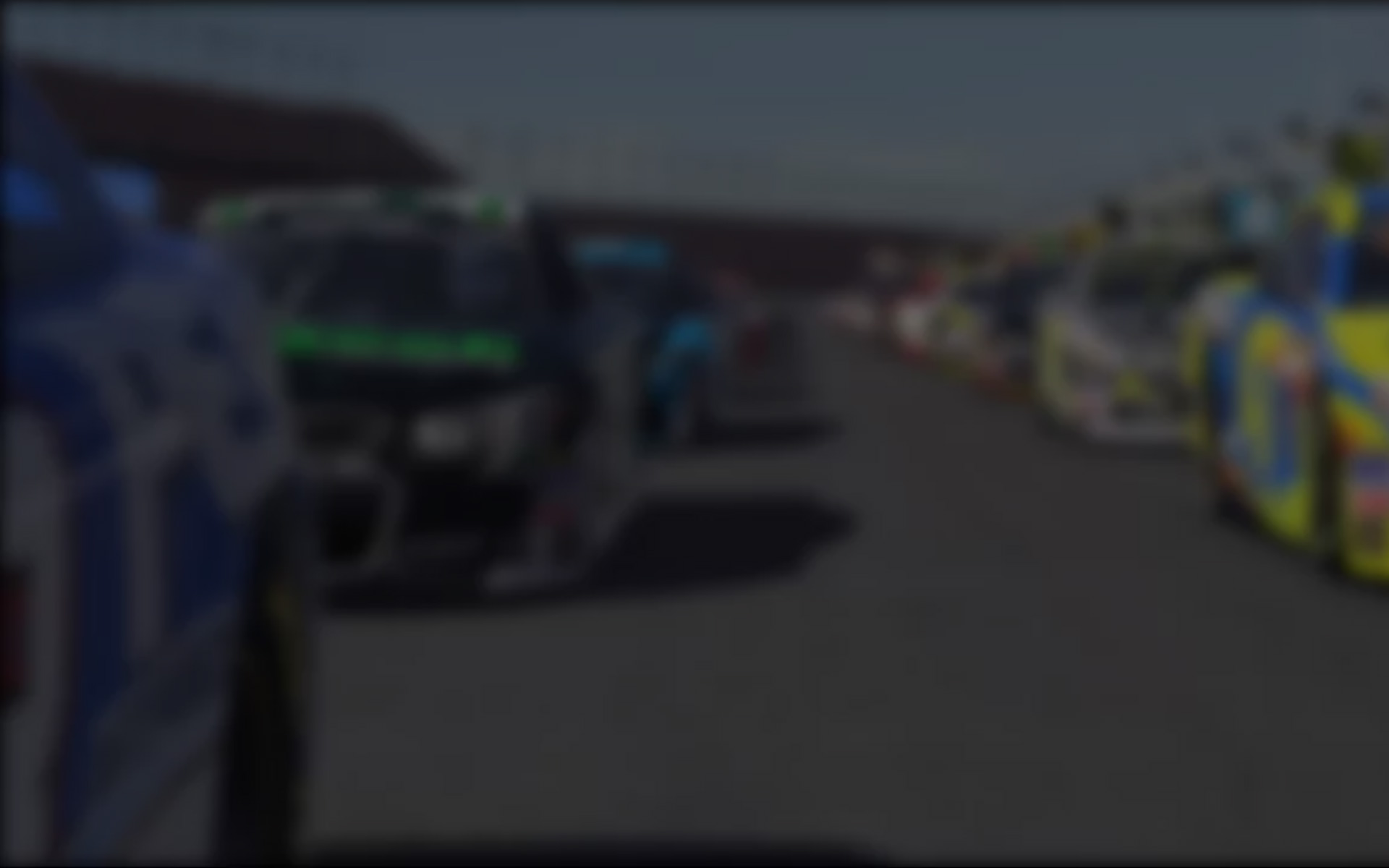 More than 820 horsepower. Over 650 lb/ft of torque. Nothing but a fancy colorful roll cage holding a 410 cubic inch V8 engine and four tires to separate the driver from the pavement. Lap times usually averaging less than 20 seconds. This is the sprint car. A common sentiment held between iRacing drivers is that once one learns how to tame the sprint car, one can race just about anything the online racing service has to offer. More than likely, once you climb into the virtual cockpit of iRacing's sprint car, it may be some time before you complete your first clean lap. In light of all of these facts, the truth remains that the iRacing.com Sprint Car Series holds some of the greatest driving talent that you can ever find in the realm of online motorsports.
iSCS veteran Alan Binder dominated 2012's Season Two, wrapping-up a championship that saw 164 brave sim-racers take to the famous paved short tracks of America. It is clear that Binder will be a force for years to come in the series, but with the excitement that the iSCS has, and from what was seen during last season, there's a chance Binder will have some close calls with other veterans such as Vinnie Sansone or Fred Lampela, and soon. But first, they had to make their first stop of the season at one of America's most challenging one-mile – Phoenix International Raceway.
During the course of this busy week, a total of 77 entries were placed in six official races, mixing veterans and rookies alike. During qualifying sessions, it was a new face on the pole position as Fred Lampela blazed the fastest time of the week with a 25.371s, knocking defending champion Binder down to second place on the grid (25.384s). In the first top split race on Tuesday, which also posted the highest SOF rating of the week (3345), it was Binder who hit every mark as he went on to win his first race of the season by leading all 40 laps of the event, holding-off a persistent Sansone. Joe Quinn came home in third place, while veterans Scott Green and Dustin Herner rounded-out the top five respectively.
The second split on Tuesday produced a tense battle between Michael Lampela and Andy Crane for the front position. Three cautions were flown, as Phoenix's infamous Turn 2 collected its fair share of victims. However, Lampela kept it together as he crossed the finish line to collect his first win of the season, almost 2s ahead of runner-up Andy Crane. Michael Linder had a strong showing by finishing third, and rookie Leila Wilson came home safely in fourth position. Chet Wheeler Jr., showcasing a strong run with his Grave Digger machine, came from 13th position to complete the top five.
Drivers in the iSCS craved more sprint car action, and a bonus event was held on Tuesday night. In what may have been the closest race of the week, Fred Lampela and Brandon Buchberger fought an incredibly tense battle, with neither ready to relinquish the lead. Early in the race, Buchberger spun on the backstretch, but shot through the pack to Fred Lampela's bumper once more, proving he wasn't quite done yet. Buchberger eventually got around Lampela, and took the checkered flag by only .129s over Lampela. Andy Crane finished in third, and Leila Wilson collected her second fourth position for the week – both proving that consistency on the track is key while Gary Mihlbachler took fifth place.
Post-race, Fred Lampela was congratulatory towards his fellow racer. "Brandon and I had a good battle, especially the last 15 laps or so. He sounded like he lost his best friend after his spin, but I have to give him credit, he stuck with it and it paid off."
Thursday brought the thunder to the virtual Valley of the Sun as the top split, showcasing 15 of the finest iSCS drivers, raced a fast 40 lap feature. Only two yellows were thrown, with each caution giving Sansone time to get closer to Binder's lead car. For an exciting portion of the race, Sansone was on Binder's bumper, ready for the flame-emblazoned sprint to slip up just once.  But the defending champion would have none of it. Binder went on to lead all 40 laps and collect his second win of the season, .185s over Sansone. Fred Lampela had another strong outing finishing in third, after a miraculous save during the final lap while battling with Brandon Buchberger once more. Tom Downey and Scott Green crossed the finish line in fourth and fifth respectively.
Redemption time was near for Steve Linder in Thursday's second split, as he was thirsty for a strong finish after Tuesday's disappointing result. With 14 cars taking to the track, the action would heat up once more as three cautions were flown. In "Binder" fashion, Linder escaped all incidents in this race and captured his first win of the season by leading all 40 laps. Douglas Berryman raced home to a second place, and Michael Linder enjoyed a third place run. TJ Johnson finished fourth, and Kevin Vann made his return to the iSCS with a run to fifth place.
Sunday hosted the last event of Week 1, as series veteran Petteri Kotovaara led the 13 car field to the green flag. Cautions were a consistent sight once more, as 11 laps were run under the yellow. In the end, it was Kotovaara holding-off the hungry sprint of Aleski Elomaa to capture his first win of Season 3. Steven Hunter placed third, and a battle for fourth place between Simon Black and Michael Lampela was ultimately resolved in Black's favor.
The first outing of the sprints concluded with the king on his throne once more, as Binder leads Sansone by 16 points in the race for the iSCS S3 championship. With many talented drivers scoring great runs to start their season out right, the points race will no doubt be an exciting one.
The sprints head to the slick turns of Langley Speedway for their inaugural race on iRacing's newest short track. Be sure to tune in next week to see who has come out on top!
2012 iSCS S3 Standings
1. Alan Binder (207)
2. Vinnie Sansone (-16)
3. Joe Quinn (-32)
4. Scott Green (-48)
5. Fred Lampela (-51)
---
You may also like...
---