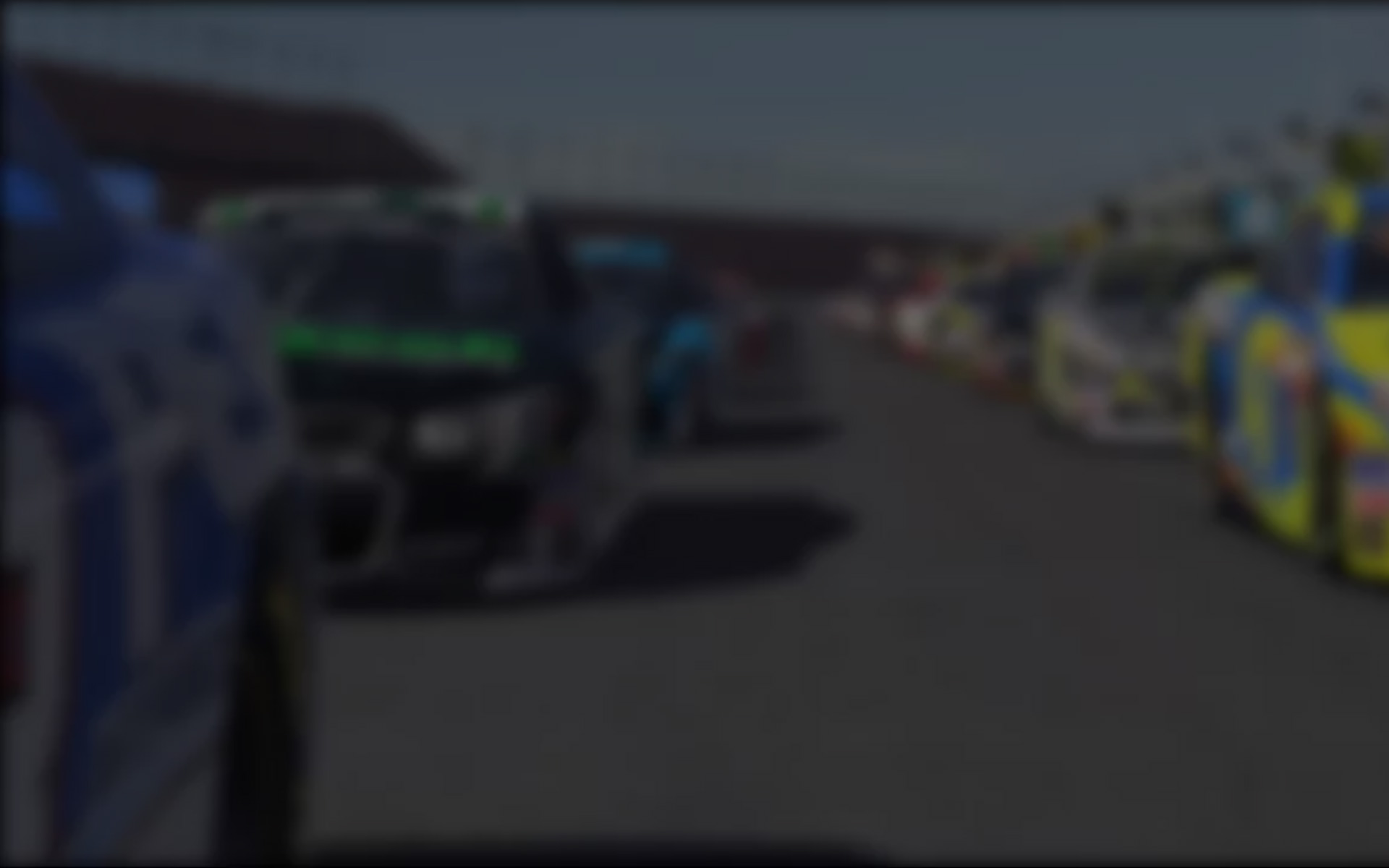 Racing into Week 8, defending iRacing.com Sprint Car Series champion Alan Binder had stretched his lead in the points chase to 21 over Pro/WC driver Vinnie Sansone. At Oxford Plains Speedway, one of Binder's favorite tracks, he proved that he had more to show than a win or two. While numerous drivers were learning how to take the track's tricky open turns and doughnut-shaped structure, Binder was priming to make this week one for the books.
60 sim-racers took to Oxford this past week ready to churn laps less than 15 seconds long. In the first qualifying session of the week, Binder set a new iRacing world record by becoming the first driver to blaze a lap time at Oxford in less than 14 seconds, etching a 13.993s in the record databases. Five races were made official during the course of the week, with Binder leading the top splits.
In Tuesday's races, it was Binder who lead all 50 laps of the first split, which showcased the highest SOF of the week (3518). Vinnie Sansone gave Binder a run for his money, with his sprint finishing a well-deserved second place, less than 1s behind Binder. Joe Quinn, Steven Hunter, and Mike Iannarelli rounded out the top five respectively. Plenty of excitement was had in the second split, as the racing was close between all participants. Dylan Schriner started 6th and worked his way up to first after incidents involving the lead pack of drivers took place. On the last lap, however, Schriner slid coming out of turn 4 to the checkers, and almost handed the race over to a hard-charging Scott Kelly, who finished .4s behind the spinning Schriner. This marked the first win for Schriner in the sprint cars. Ricky Whittenburg finished third, while Eddie Walczyk and Glenn Cray completed the top five.
Thursday brought more online racing action to the one-third-mile track with another split. When the checkers flew, the top seven drivers had zero incidents recorded. It was Binder taking the helm once more in the top split, with Vinnie Sansone keeping the pace with a second place finish. Fred Lampela, Brandon Buchberger and Matt Anderson completed the top five respectively. The second split would welcome another newcomer to victory lane. Steve Linder drove a flawless race, leading all 50 laps of the feature and not a paint scratch on his ride. While starting in 8th place, Daniel Gutiérrez came home second after holding off a persistent run from Scott Kelly, who overcame an early spin and marched through the pack to finish third. Chester Wheeler Jr. finished 4th while Bryce Ring rounded out the top five.
Round 3 on Sunday advertised the largest field of the week, heating up the pavement with 19 drivers taking the green flag. Fred Lampela led all 50 laps of the feature in much the same fashion as commandeering drivers Binder and Linder. It wasn't without competition, as a couple of Finland's pro road sim racers, Aleksi Elomaa and Petteri Kotovaara, finished close behind in second and third, and another Finnish driver, Joni Hagner, came home in fourth. Breaking the combo, Steve Linder had another strong finish for the week with a fifth place.
Binder departs from Oxford with yet another duo of perfect races. His streak of incident-free races remains strong at 16 events. Binder leads Sansone by 43 points heading into week nine of season two. Fred Lampela adds to his win total for the season, now at 8 victories, and is safely planted in third place in the points race.
Will we see more new faces in victory lane? The iRacing Sprint Car Series arrives at Richmond International Raceway this week to find out.
---
You may also like...
---