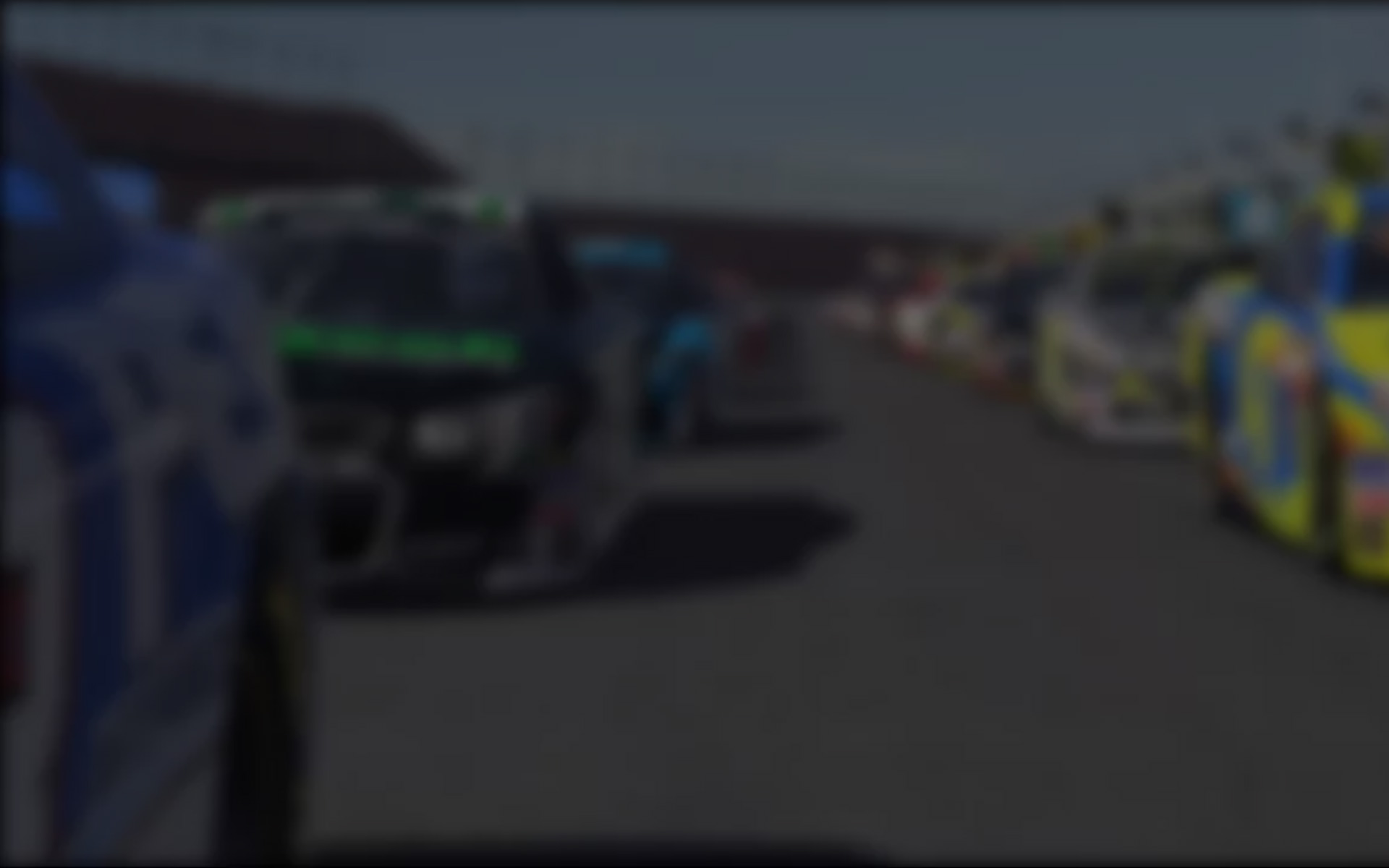 February 4th, 2016 by Paul Slavonik
After a successful running of the iRacing.com Daytona 24, many drivers got their fair share of laps in at Daytona International Speedway which proved to be a great lead-up to Round 7 of iRacing's Blancpain Endurance Series.
With Daytona being the only roval (road course and oval combination) on the calendar this season, many GT3 teams were eager to return to the Sunshine State for what could be considered a three-hour 'quickie' compared to its 24-hour counterpart. Additionally, the daylight and variable temperatures were a welcome contrast to the 24-hours of darkness on a cool track, as was the fact that there were no Daytona Prototypes to contend with.
Odox Motorsport BES
As the online racing got underway, Juan Jose Sanchez, Francisco Esteve and Marc Perez of Odox Motorsport BES were able to pull off an amazing win from pole position in their McLaren MP4. With Sanchez setting the pole lap with a time of 1:45.162, the trio of drivers went on to lead for 32 of the 100 laps on their way to victory.
Participating in the top Strength of Field race (SoF 3194), Odox Motorsport were able to hold off a slew of hard charging teams armed with similar McLarens on the high banks of Daytona. As a result, Odox were able to take the top step of the Round 7 podium as they grabbed 203 championship points which puts them fourth in the overall championship battle.
Pure Racing Team #111
Participating in the same SoF listed above, Andreas Allmannsberger and Jonas Wallmeier of Pure Racing Team #111 were the direct challengers to Odox. Starting in second position alongside the pole-sitters, the Pure Racing Team duo were able to lead for 14 laps in their McLaren but by the end of the race, they found themselves just outside of the ideal draft-zone which would have allowed to them to catch up as they crossed the line in second.
Only 2.5s behind, Allmannsberger and Wallmeier's efforts should not be discounted as they were able to maintain their starting position, finish on the podium and also set a quicker fastest lap time than their Odox rivals. As a result, the Pure Racing duo netted 198 championship points.
Vortex SimRacing #111
On the podium once again are Luis Rodriguez and Massimo Erra of Vortex SimRacing. Also participating in the SoF race listed above, Rodriguez and Erra had a bit more of a battle on their hands as they started from sixth. Slowly and methodically working their way through the field in their McLaren, the Vortex duo were able to fight their way up to third by the time the checkered flag waved.
Although they were able to take the final step of the podium, the Vortex sim racers were well outside of striking distance to challenge for the lead. Finishing just over 10s behind but over 25s ahead of their closest competitors, Rodriguez and Erra had a lonely but successful finish as they gained 194 championship points. Currently sitting in third in the overall championship, every point counts as they attempt to improve their ranking.
Over The Mountain
With Round 7 now complete, iRacing's Blancpain Endurance Series packs up and heads to the land Down Under for three hours at the legendary Mount Panorama. A track which both excites and intimidates, Bathurst is without a doubt one of the most challenging and demanding tracks in the world.
Patience is a must when traversing the 23 turns which make up The Mountain. Real and sim-racers alike will testify that Bathurst is difficult to master and punishing to those who fail to grasp its intricacies. At the same time, it rewards you with confidence if you're able to successfully muster the internal fortitude needed to come out on top.
With the season now heading towards its conclusion after passing the halfway mark, every point gained in the remaining weeks is crucial to those who are in the hunt for the championship. But with a giant mountain standing in the way at the moment, teams and drivers will have to do their best as they have a go and attempt to tame Mount Panorama using the world's best racing game.
---
You may also like...
---